Forming an ensemble at 17 can only be done by someone whose everything is just musicr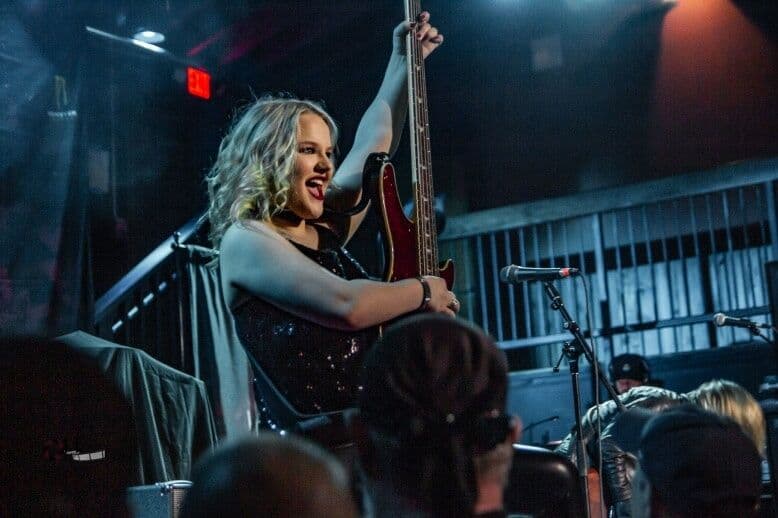 Young with a promising future ahead, Abby K talks about how a concert inspired her to take up the guitar. The way she has promoted herself through the world of bass and her mature ideas about music and female rockers make the interview an engrossing read.
---
How long have you been involved with music?
I began playing music when I was 12 years old after attending a KISS concert with my dad. I was completely mesmerized by the band's performance and wanted to start playing right away, but I didn't start out on bass (my primary instrument). I began playing guitar, and have been playing for 5 years, and I've now been playing bass for 4 years.
Do you play for any bands? Who? Did you join/form them?
About a year ago, I formed my own band, Abby K. We operate on a hired gun system, meaning we don't have specific band members. Before I started Abby K, I played in a few bands with friends throughout middle school and high school.
Have you been self-taught or studied music academically?
I am about 90% self taught on bass, and 100% self taught on guitar. A year or two ago, I started taking music theory lessons, specifically for bass, to help prepare me for college auditions.
Have you composed any songs/albums?
You can find my 2 released singles, "Dirty Love" and "It Should Have Been Me," on all streaming platforms worldwide. I have written almost 10 songs, and I'm already working on getting them recorded to release in the future!
Do you have any near future or further plans for your music? Whether a project on your own or any other music related collaboration? Where are you going with music?
We have plans of touring this coming year, as well as continuing to release new music! I am beginning to collaborate with artists from all around the world in recording that I will be releasing very soon.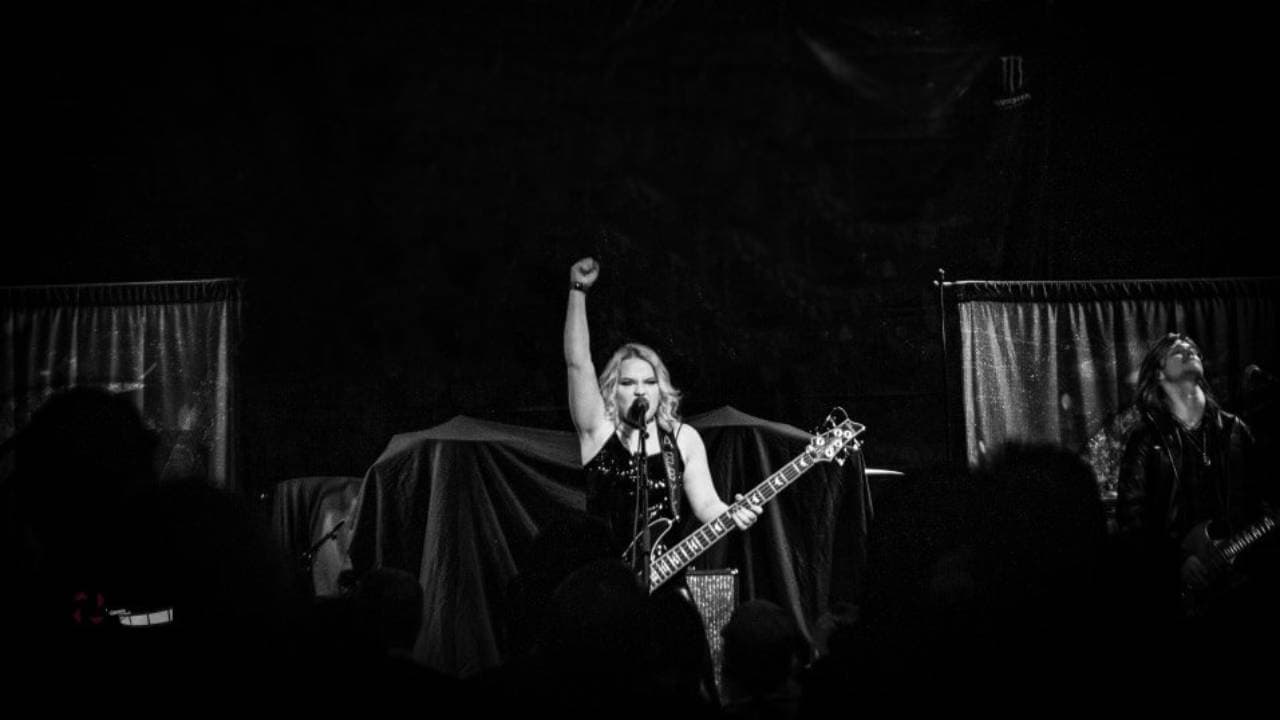 "One of the toughest things for me is when people assume I can't play because of my age or because I am a female and it runs me out of opportunities."
Tell us about your favorite musicians/bands. Who were your main influences?
When beginning music, my biggest influence was Gene Simmons of KISS, but has more recently shifted into bassists like Steve Harris of Iron Maiden, Lemmy of Motörhead, and Geddy Lee of Rush. Aside from bassists, I am heavily influenced by Alice Cooper, Nita Strauss, and Halestorm.
What does music mean to you and what are your expectations?
Music is my everything. I always turn to music regardless if I am experiencing an extreme high or a devastating low, music is always the answer. Honestly, I've learned to have no expectations. The music industry is constantly changing and I have to be flexible and able to adjust to any given circumstance.
How do you get inspired to make music?
Every song's creative process is different. I wrote my debut single, "It Should Have Been Me," based on a completely true experience and the lyrics just came to me. I have also experimented with co - writing on songs like my second single, "Dirty Love."
How do you see your audience? What do you wanna tell them and what do you expect from them?
My audience consists of young girls, and also the 80's rockers that are supporting the next generation of rock and roll! I am very thankful for everyone who supports me and I try to interact with them as much as possible on social media and at live shows.
Where do you think rock n' roll is today and where is it going?
There have been many people classify rock and roll as dead and I completely disagree. While there may have been a dip in rock and roll around the past few years, rock and roll is coming back stronger than ever.
"There have been many people who classify rock and roll as dead and I completely disagree."
What are some of the challenges as a musician, especially a female musician?
I haven't faced many challenges since I am so young and it's early in my career, but one of the toughest things for me is when people assume I can't play because of my age or because I am a female and it runs me out of opportunities.
Do you believe in paying to see an amateur newly-formed band even though you can pay the same money for a much better performance in town?
ABSOLUTELY! I try to support every newer band possible because I know what it's like, as I am still a new, young band trying to make progress myself. My dad and I go and see live music very frequently to support new artists but, of course, we like to go to some bigger concerts as well!
Do you believe in bad music? If so, what is bad music?
I don't necessarily believe in bad music because everyone's musical taste and creative processes are different. A certain sound that isn't my favorite could be someone's all time favorite. I do believe that music should be relatable and catchy, but even without those qualities, music is still music.
When and where were you born and raised?
I was born on December 15, 2002 in Mooresville, NC and I am currently still living in Mooresville!
Apart from music, what studies and jobs do you have or have had in the past?
I am still a student in high school and plan to attend college next year.
"A certain sound that isn't my favorite could be someone's all time favorite."
What are some of your hobbies (obviously apart from music)?
It's very rare that you catch me doing something other than music besides sleeping and eating. When I'm not playing music, I like to work out and binge watch an old TV series such as Friends.
Who are your main supporters as an artist and how do they motivate you?
My main supporters are my parents. They have had my back since day 1 and I know they will always be rooting for me no matter what. They have raised me to be able to make my own smart decisions, but they are always willing to help me out and give me their opinions.
Whose concert that you've attended has been the most memorable to you?
The concert that made me want to play music was my first concert ever, KISS. But then I saw Alice Cooper, and it made me truly love music. And then I saw Iron Maiden, and I was hooked for life.
Are you the kind of musician who wants to change the world? How?
If there is ever an opportunity for me to make a positive impact, I'll take it! While I try to be realistic as to where I'm at in my life and career now, I also like to think big! One of my biggest goals as a musician is to change the face of rock and roll. I want to show the world that girls can rock too!