A fusion of science and music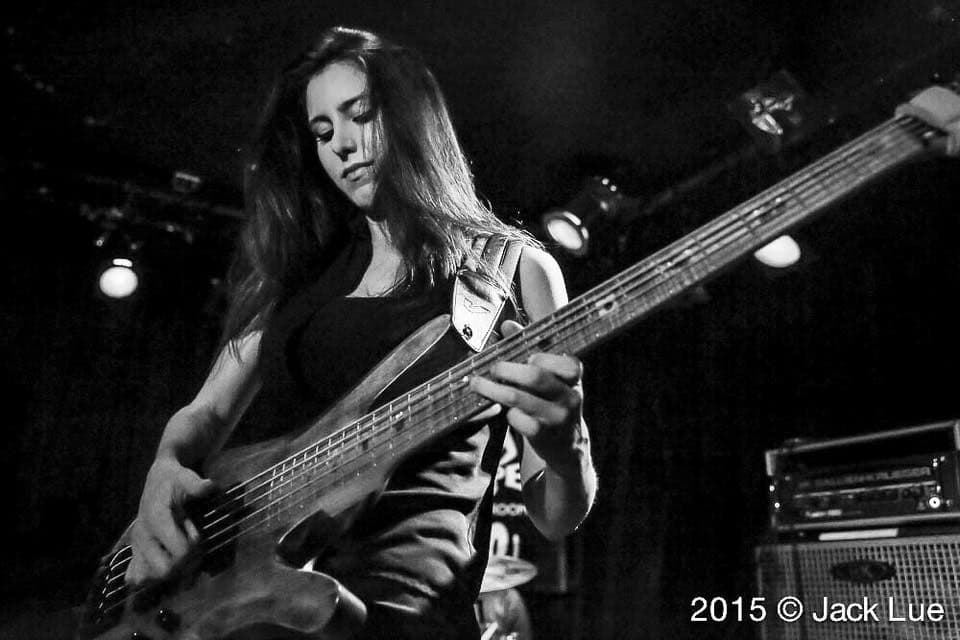 A chance to discover the world of a scientist musician, a metal lover, and a forerunner of a jazz fusion trio. Anna tells us about her simple way of getting inspired which leads her to make music a way of expressing herself.
---
What does it take to be a successful musician? And what's considered success in music?
It really depends on the artist's perception of "success." One musician might consider writing top 40 hits for radio artists as successful, while another might think of success as being a master at their instrument. I think the secret to success in any form is having a clear goal and putting the work behind it.
What are your dreams in your musical career?
To keep making music I feel passionate about, keep collaborating with musicians I admire, and (after Covid is over), to start playing live shows again.
Do you have a daily regimen in music learning?
Not necessarily. My daily regimen and practice schedule consists of what is going on at the time. Sometimes I mostly focus on writing, some other times on getting my chops up if I have a show coming up, and sometimes I work on improvisation. I do tend to practice my scales and modes regularly and listen to music on a daily. I think listening is an essential part of practice and learning as well.
What's your typical professional day like?
I'm a session musician, so it involves going to the studio and tracking basslines for artists, collabs, and for my own projects as well.
How has your music taste changed over the years?
I think over the years it's gotten much more diverse. I used to listen to strictly technical genres like rock, metal, jazz, and sometimes electronic music, but I have come to appreciate all genres at this time. I also listen to significantly more pop and electronic music that isn't necessarily technically advanced, but still very creative. I'm still a metal head through and through, though.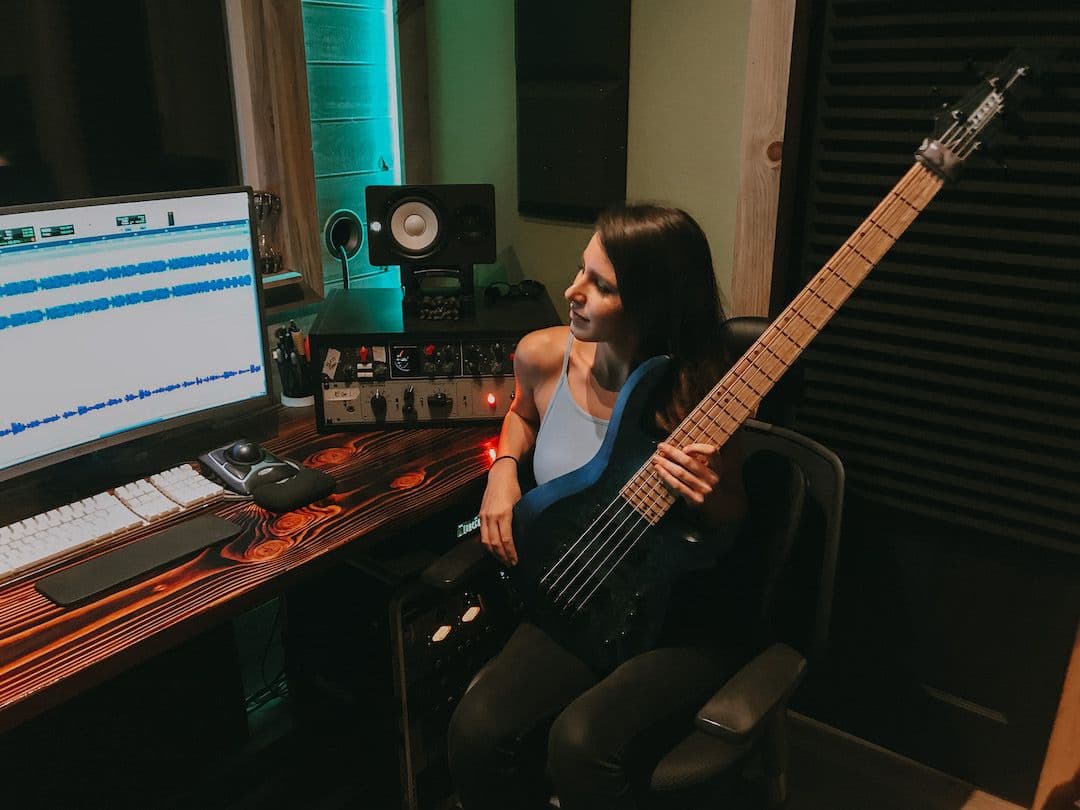 "I expect my audience to keep telling me what they like from me musically, and continue the encouraging words and messages."
How long have you been involved with music?
The first instrument I picked up was classical piano. I was 8 years old.
Do you play for any bands? Who? Did you join/form them?
I used to, more than I do now. I had my own metal band for several years, then I formed a jazz fusion trio with two of my close friends at the time. Our lineup had bass, saxophone, and drums. Over the last few years, I've mostly tried to stay in the studio doing sessions with the occasional sit-in live gig. I miss playing live and am working on a few band projects right now.
Have you composed any songs/albums?
Yes! I haven't released my own album yet, but plan to in the near future.
Tell us about your favorite musicians/bands.
This is always kind of a tough question for me! There are so many bands and musicians I admire. The last year or two, I have been good about mentioning the same ones for this question, though - Red Hot Chili Peppers, Foo Fighters, Rage Against the Machine, Queen, Metallica.
How do you get inspired to make music?
As cheesy as it sounds, it just comes to me. I don't think you can force inspiration, and I'm very critical of what I write. It happens when I feel it.
How do you see your audience? What do you want to tell them and what do you expect from them?
My audience is precious to me! I can't describe the amount of gratitude I have for them. They mean so much to me. I expect my audience to keep telling me what they like from me musically, and continue the encouraging words and messages. I appreciate it endlessly.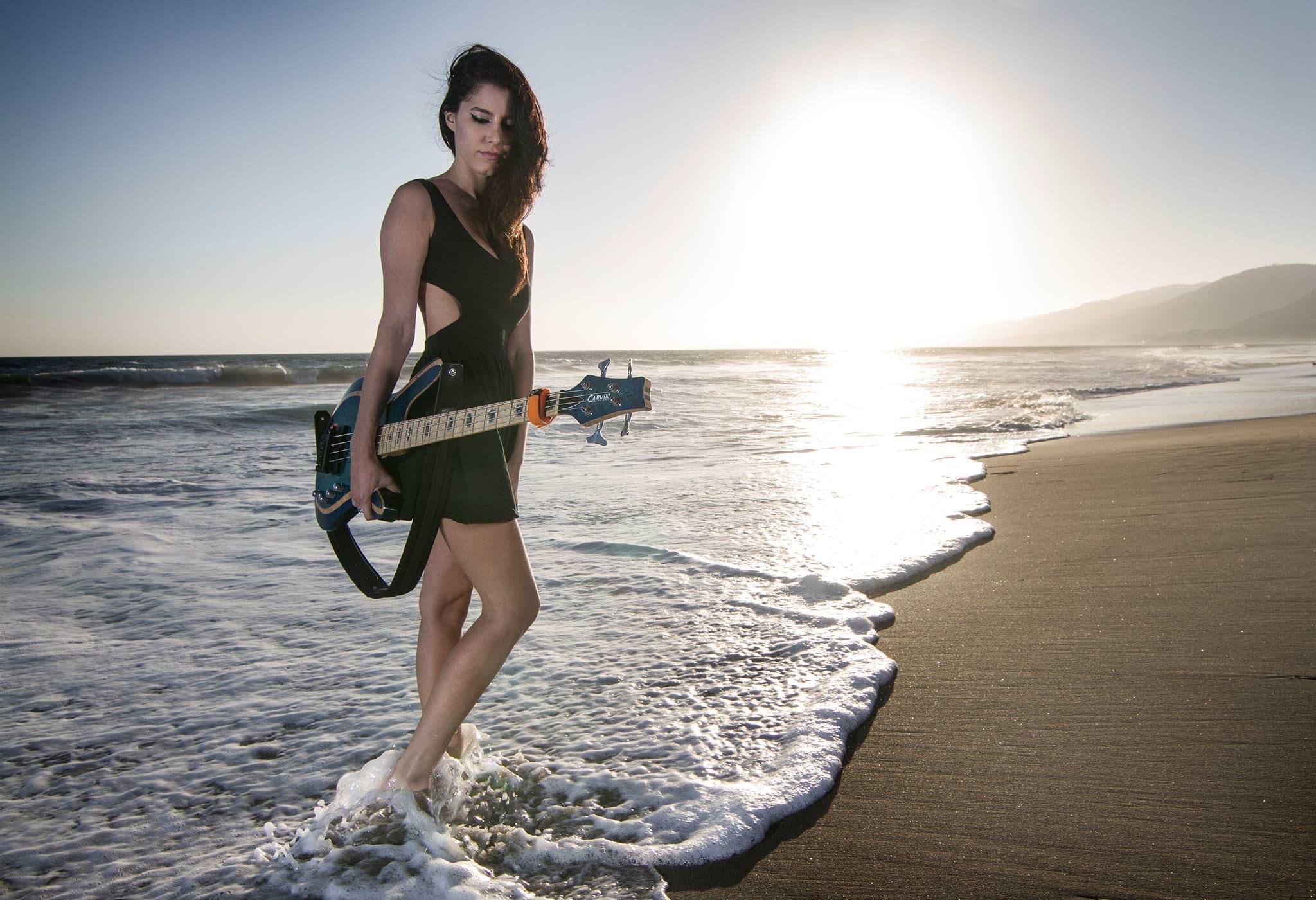 "[Rock n roll] might not be as prominent in daily life as it was generations ago, but if you look for it, you'll find it."
Where do you think rock n' roll is today and where is it going?
Contrary to the popular belief, I think rock n' roll is still present here today. It might not be as prominent in daily life as it was generations ago, but if you look for it, you'll find it. I don't think anyone can really tell where it's going as things are changing in the music world every day. But it will always be with us if we want it to be.
What are some of the challenges as a musician, especially a female musician?
The entertainment industry is challenging one the whole. Working for yourself, being your own motivator and rule-setter is tough. However, if the passion and work is there, you will find yourself where you want to be.
Aside from music, what studies and jobs do you have or have had in the past?
I have my degree in Molecular and Cell Biology and work in science as well as music. Some of the musicians I highly admire like Brian May, Dexter Holland, and Tom Morello are heavily involved in both music and science. They've actually inspired me to keep pursuing both when I felt like the world was constantly telling me to only focus on one subject. I'm so glad I didn't listen.
What are some of your hobbies?
I love being outdoors. Traveling, hiking, exploring, you name it! I also enjoy so many other forms of art - going to museums, watching movies, reading, to name a few.
How did you discover your musical talent and passion?
As soon as I started playing the piano at a young age, I felt so much love towards the instrument and writing, overall being able to express myself through music. I knew this was something that made me inexplicably happy and I felt it was something I was meant to do. I never looked back.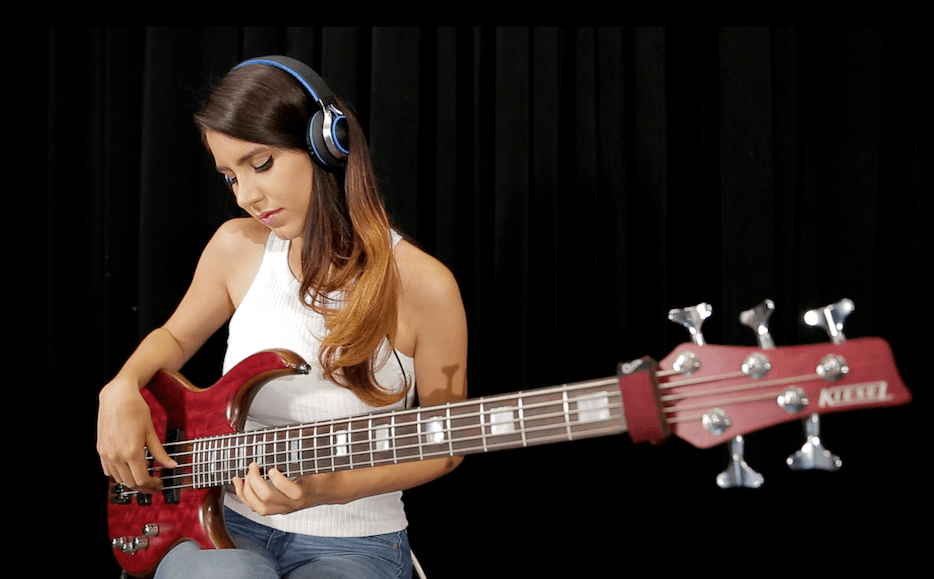 "I don't think [a career in music] is any less safe or stable than other careers."
How can music change the world?
Music has the power to bring people together, and the power to bring out emotions solely from what you hear. I think that's amazing and irreplaceable.
Does it sound scary to choose music as a career?
It might, at first because of the "stability". A lot of us are taught to strive for a degree or schooling. I don't think it's any less safe or stable than other careers. If you want it, go for it.
What bands or solo musicians have you been listening to this year?
Too many to list! Dua Lipa, Rage Against the Machine, and ODESZA, to name a few.