The determined win it all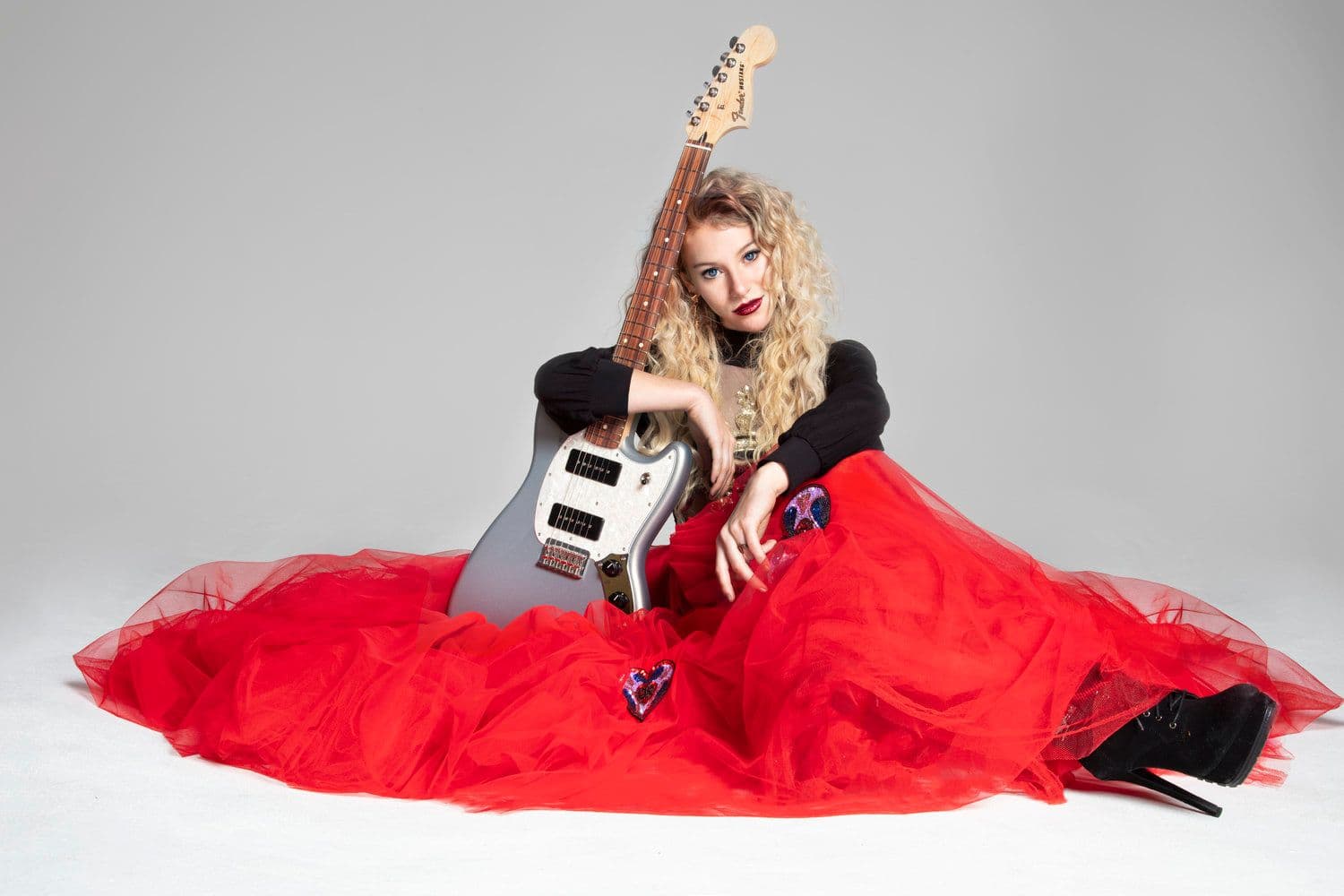 Read the interview to discover the world of an all-time solo lover. How to achieve success, how to have your passion on stage, how to have a cool down after a heated day, and how to play an effective role as a female musician; and the list goes on and on
---
What does it take to be a successful musician? And what's considered success in music?
Becoming a successful musician takes time, patience, practice and perseverance. I can't even stress that last part enough! You can be the most talented player in the world but need to keep putting yourself out there in order to be seen. Going to jams, playing wherever you can, posting videos on social media, learning different genres, the list goes on! You just have to keep going no matter what anyone tells you and know that the more you put in, the more you'll get out of it. Success in music can be anything from touring to even booking your first gig! The great thing about music is that there isn't just one thing that will make you successful. In whatever route you choose to go, doing as much work as possible to get established is success.
What are your dreams in your musical career?
I've been touring for years as a hired guitarist but my ultimate goal is to tour as a solo artist with my original music as well as incorporating all the things I love (such as gymnastics) into my shows!
Do you have a daily regimen in music learning?
I do. I find that creating a list of what to practice at the beginning of the day helps from getting overwhelmed. Recently, now that touring is on hold, I've been working on learning more about theory and technique. I'll start by going over new scales, finding a backing track and improvising in different keys. After that I'll find a new song or solo and start working it out. It's also really important to go over songs you already know for a little bit just to keep them fresh.
What's your typical professional day like?
On touring show days, the typical day is normally practicing/warming up in the hotel room all morning, heading to sound check in the afternoon, getting the show ready (hair, makeup, stage outfit, etc.) I like to play through each song in the set again regardless of how well I know it just to help with nerves and then hit the stage! After a show I like to unwind by creating a practice list for the next morning and doing things I don't normally have time for at home like watching a movie and take an epsom salt bath since I move around so much on stage! The great thing about show days is they feel so productive since you're in work mode from the second you wake up.
How has your music taste changed over the years?
When I first started, all I wanted to do was play rock music. I had no idea about other genres and just wanted to play fast solos. Thankfully, I was hired to play gigs that had songs in other genres such as funk, r&b, pop and blues. Having to learn these other styles really opened up my mind to all styles of music and I'm having so much fun learning these new styles and challenging myself to get better at them. Of course I still love my rock music but I also really enjoy listening and playing as many different things as possible now.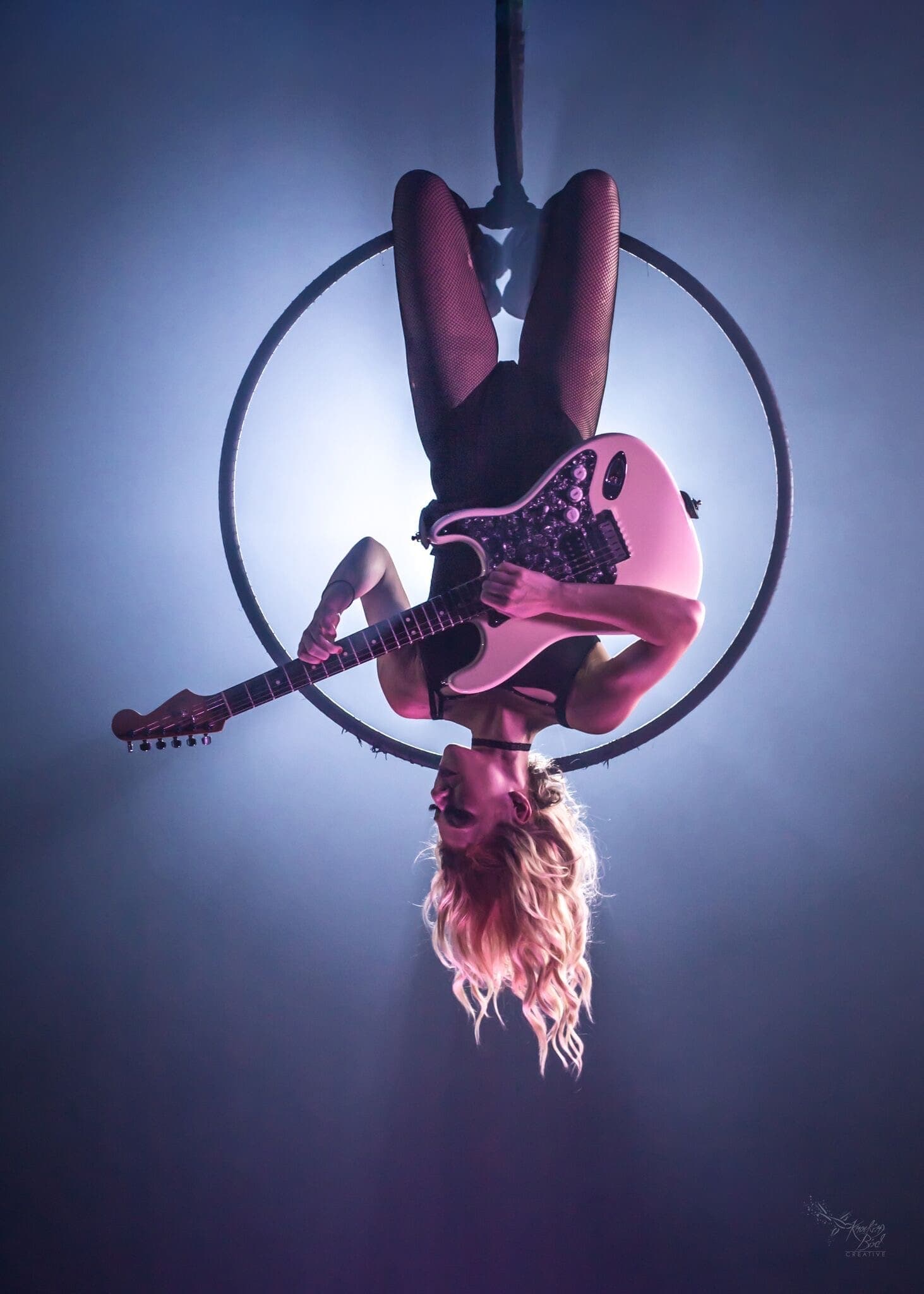 "[To me] not going after music was far scarier than thinking of it as a career, so I kept going and never looked back."
How long have you been involved with music?
I've wanted to be a "rockstar" since I was in 5th grade! I've been involved in music in some way since then too whether it was singing in choir, singing in a band, learning guitar and playing local shows. It was really when I moved to New York City at 18 years old, hired as the lead guitar player for a project that I really started trying to make a living at.
Do you play for any bands? Who? Did you join/form them?
I play in so many bands as a touring guitarist! In an all female Guns N' Roses Tribute band called Paradise Kitty, a Michael Jackson experience show called I am King, as well as many shows that need to hire a female musician! My main project is my solo show. I currently work with a team in Nashville and have an original album coming out very soon!
Tell us about your favorite musicians/bands.
Starting out, Avril Lavigne was my idol and got me into music. Fast forward to picking up the guitar, I heard "Crazy Train" by Ozzy Osbourne and was blown away by the guitar work and became a HUGE Ozzy fan. Currently I'd say my favorite bands out there now are The 1975 (I love the funky guitar!) Pink, Elle King, and Lady Gaga. Normally I just put on different radio stations while I'm working and just listen to whatever is playing.
How do you get inspired to make music?
I'll hear an idea in my head whether it be a guitar riff, lyrics or a vocal melody and try and build a song around it. I find most ideas come when I'm walking outside spacing out!
How do you see your audience? What do you want to tell them and what do you expect from them?
A show really is a special experience. Whenever I'm on stage I try to connect with the audience and it's so great to feel the energy of the crowd. I always hope that when they see me on stage that it will inspire them to pursue their dreams. If I can do it, anyone can. The only thing I expect from a crowd is for them to let go of anything else going on in their daily life and to feel the music!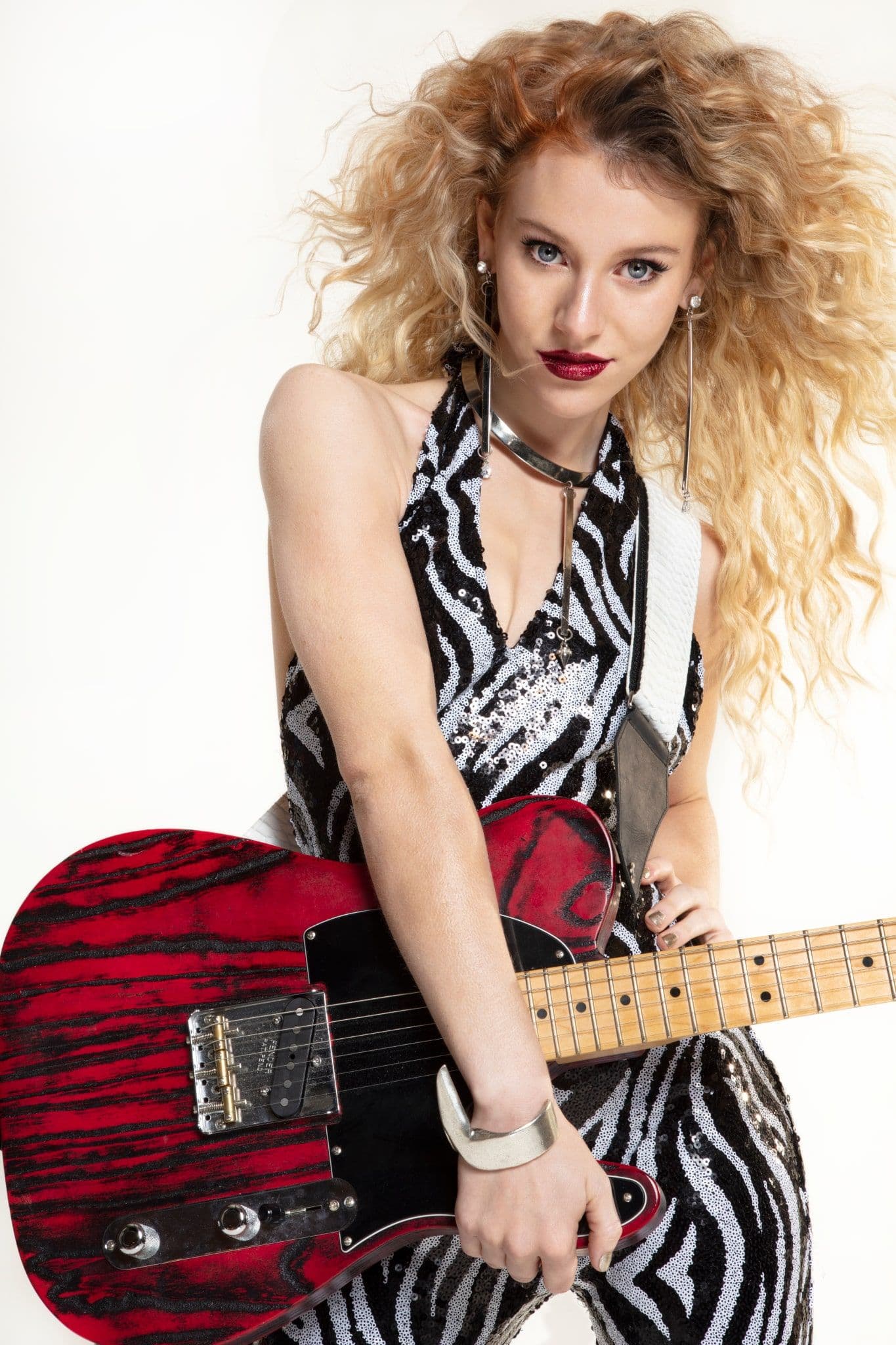 "In whatever route you choose to go, doing as much work as possible to get established is success."
Where do you think rock n' roll is today and where is it going?
You often hear these days that Rock N' Roll is dead (I'm currently rolling my eyes) ROCK N' ROLL IS ALIVE AND WELL! There are so many opportunities for Rock whether it be a rock band show (I still play a lot of them) or even adding rock guitar to other styles live! In some of the current top charting songs today we're beginning to hear some guitar coming back again, everything comes back full circle and I wouldn't be surprised if we start hearing new rock n roll songs on the charts at one point.
What are some of the challenges as a musician, especially a female musician?
Being a female musician in a male dominated industry definitely comes with it's own set of challenges. There are many times that we're faced with men on the job telling you how to play your guitar, what your amp settings are like and occasionally some that are just straight up mean simply because you're a woman. BUT the great thing is there are also so many opportunities for us BECAUSE we are women! We just have to brush off the negativity and keep going.
Where were you born and raised?
I was born and raised in Windsor Connecticut, after living in the city so long, I miss all the greenery and the trees from home!
Aside from music, what studies and jobs do you have or have had in the past?
I love teaching preschool music classes! Besides, touring it's my favorite job in the world, my kids head bang and sing Sweet Child O' Mine after singing the rock version of "Wheels on the Bus." I'm really hoping classes start again soon
What are some of your hobbies?
Music definitely takes most of my time but when I'm not playing I love traveling to different places in nature, hiking, climbing, cooking and arts n' crafts (You're never too old for crafts!)
"A common love for music, which has the power to bring people together – that is exactly what the world needs!"
How did you discover your musical talent and passion?
I always wanted to be a singer and sang in a band before even playing guitar. I started playing guitar shortly after and when I fell in love with rock music, I started learning some of the guitar solos and performed my first rock song live. The first time I played a solo, the audience freaked out saying "whoa! A little girl just played that solo!!!" That's when I realized there aren't nearly as many female guitar players and I was determined to keep going.
How can music change the world?
People may have different tastes in music but a common love for listening to music which has the power to bring people together. That is exactly what the world needs!
Does it sound scary to choose music as a career?
It never did to me. When I was young I didn't think about how to do it, I just knew I would do it, kept going and never looked back! What sounds much scarier is not doing music as a career!
Is there a favorite music documentary that you would like to recommend?
I really loved the documentary on The Eagles. It's fascinating hearing the stories of timeless bands that have had such long successful careers. The musicianship is truly incredible, I'd definitely recommend watching it if you need some inspiration.