The rise of a new voice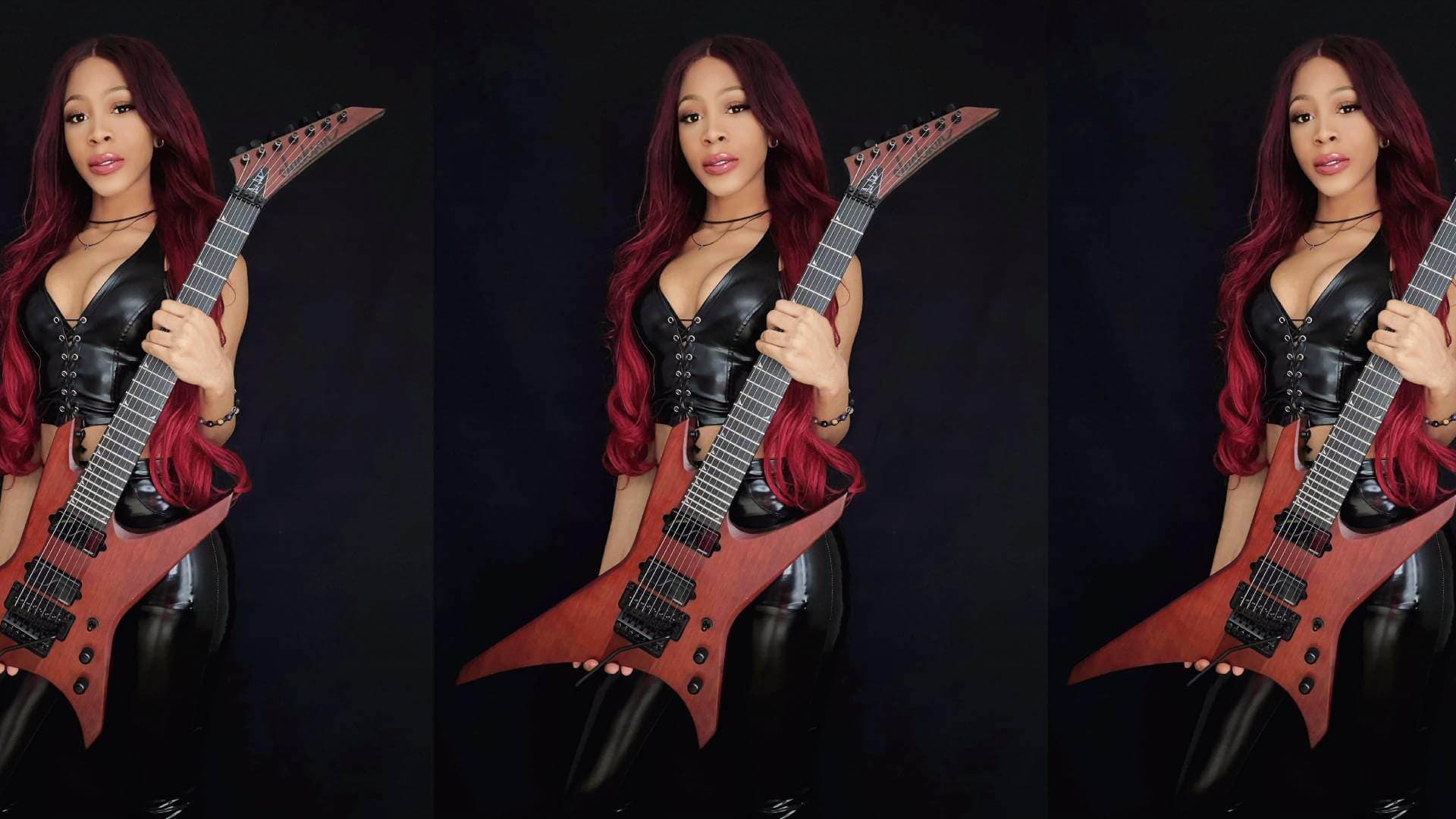 Playing for your own peace, playing to share feelings, playing to reach the world regardless of the background, Chena is telling us what takes you up the stage is just love and pure love of your music.
---
What does it take to be a successful musician? And what's considered success in music?
Well, I'm not there yet exactly, but from my observation and all the opportunities that have come my way in the past year, I would say, it takes a lot of consistency, perseverance against naysayers and belief in yourself. I also think success can be measured in two ways. Success on the business side, and success personally. Of course, success means how many listeners heard your music, how much merch you've sold, downloads, concert tickets. But also if you reached the small goals you set for yourself like writing a great song, performing and touching a listener emotionally, I think that should be counted as success as well.
What are your dreams in your musical career?
Music has always been therapeutic for me and just seeing myself improve and grow over the last 10 years of playing guitar is actually a dream coming true. When I started, I dreamt of the day I could play all my favorite tunes and now it amazes me that I can do it. But beyond this, I want to release my original music, put out music videos and enjoy the process.
Do you have a daily regimen in music learning?
My practice regimen is always changing depending on the areas I want to focus on. These days, I'm working on learning the fretboard, memorizing all the notes, working on my control, dynamics and playing more complex tunes that I can get interesting licks and techniques out of.
What's your typical professional day like?
I don't do music full-time. I have a day job working in financial services. So I get up early, and get to that part of my day. After that, I immediately start the other part of my life which is my music and the projects I'm working on.
How has your music taste changed over the years?
I'm really someone who listens to everything. I'm so open minded, that's how and why I got into loving heavy metal at a young age despite not growing up in that environment! When I was young, I loved nu metal, bubble gum pop, hip hop and pop punk. Basically whatever came on MTV when it was a music channel. I also listened to the records my dad had at home like Queen and Jimmy Cliff . When I picked up guitar, I exposed myself to blues and classic rock, SRV, Joe Bonamassa, Kenny Wayne Shepherd, Hendrix, April Wine who really helped me learn a lot of foundational stuff on guitar; from there my musical tastes got heavier and heavier. I loved metalcore as a teen, still do! Then I got into more death metal like Death and Carcass. Now I listen to a lot of proggy metal, alternative rock, synth pop. Some of my favorite bands currently are Leprous, Anathema, De/Vision, Depeche Mode, Alter Bridge, Katatonia and Porcupine tree.
"It takes a lot of consistency, perseverance against naysayers and belief in yourself."
How long have you been involved with music?
I've played guitar for 11 years. I went to university, did a bachelors and masters degree so there were times in my life I put it a bit on the back burner as the pressures of finding your feet in life took over. It's a big step to just commit to music. I always knew I wanted to be a versatile person and have different experiences and opportunities in life.
Do you play for any bands? Who? Did you join/form them?
I recently started working with two bands. Catalyst Crime, a symphonic metal outfit which will make their debut this year and Rome Music, which is hard to describe as it's a totally new genre fused with rap, metalcore, symphonic music, deathcore. I'm excited for both!
Have you composed any songs/albums?
I do compose songs. I have a collection of unreleased materials. One of my goals this year is to allow the world to finally hear one of my songs.
Tell us about your favorite musicians/bands.
I touched a little on this - my favorite bands are quite proggy: Leprous, Porcupine trees, Anathema. I love this genre; it takes me to a really beautiful and transformative place. With guitar some of my favorite players are Stevie Ray, Greg Howe, Paul Gilbert, Andy James, Al Joseph, Nili Brosh, Mark Tremonti, Marty Friedman, Warren Demartini
How do you get inspired to make music?
I gravitated towards music as it was an outlet to let out some of the struggles I've faced within myself and just life. So I guess pain inspires me to make music.
How do you see your audience? What do you want to tell them and what do you expect from them?
I want them to see that no one should be forced to fit in a box or act in a special way because of their demographic. There aren't many black women metal guitar players, and I want people to know that it's OK to be who you are. People told me I was weird,that why I liked this type of music. I seem to like Beyoncé instead. But I never cared. This is me. The music I love has meaning to me, and I love it so much that I want to be a part of it despite not really seeing anyone who shares my feeling. I'm happy to be one of the few. I want people to know they should believe in themselves and their abilities.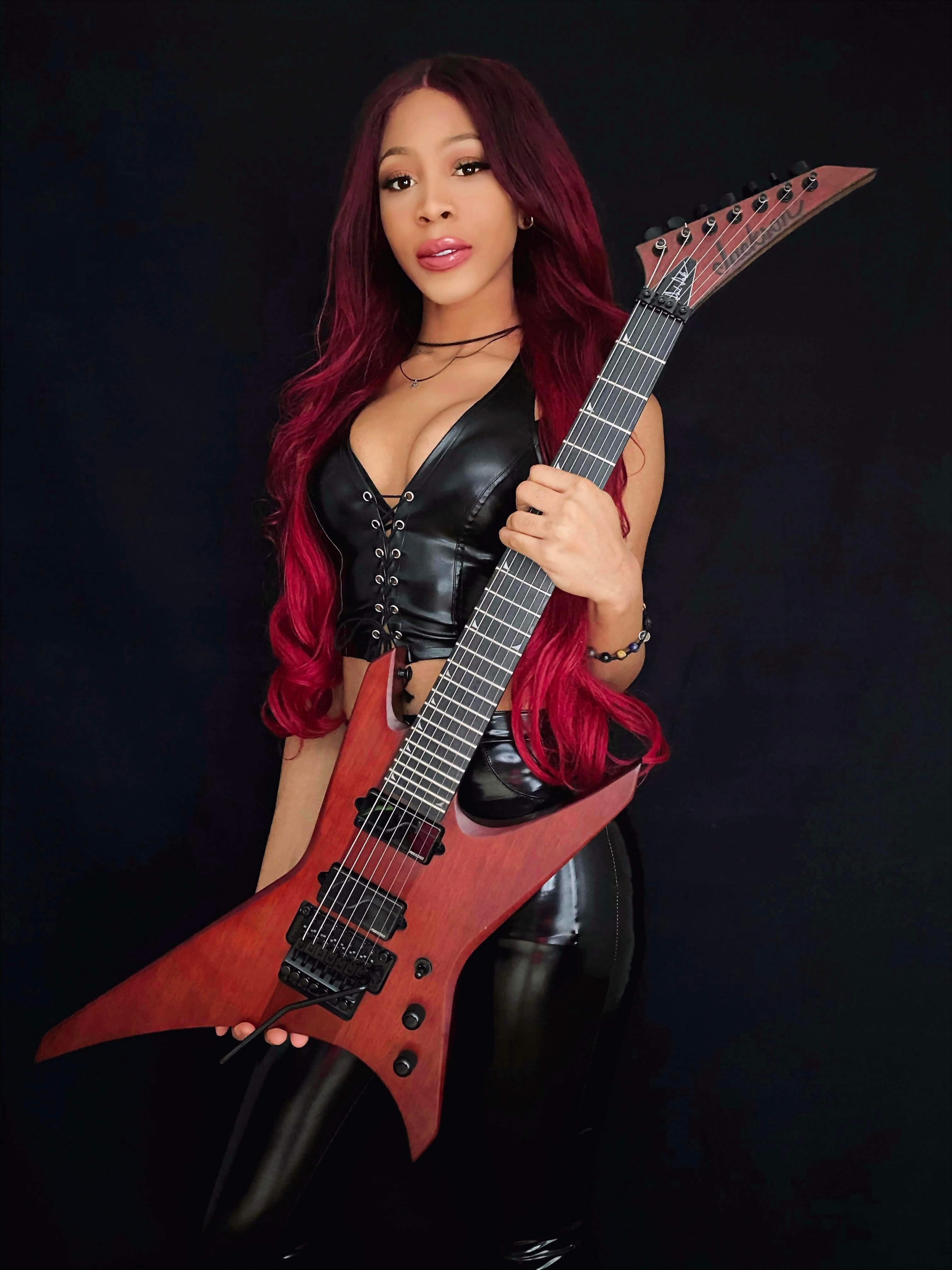 "I gravitated towards music as it was an outlet to let out some of the struggles I've faced within myself."
Where do you think rock n' roll is today and where is it going?
It's hard to say. For me, it's alive and can never die. But I think for the industry and mainstream as a whole, part of the issue is that there are lots of gatekeepers in metal. They love to judge, doubt and question. Instead of telling people about the sick music they like, they prefer to keep it to themselves to feel special? I think people need to stop this and embrace the bands that do keep rock alive even if they are not mainstream.
What are some of the challenges as a musician, especially a female musician?
I find that people are very judgemental. If you look, act or just are comfortable with your body, they say you are using that and not your music skills to succeed. But if you don't care for your appearance, you can also end up not getting the recognition you really deserve. Also because everything is "perfect" now with superhuman players everywhere, everyone tries to present their best image. There can be a lot of toxicity if you make a mistake. A lot of people are positive and want to encourage your journey, but there are some hateful individuals who try to belittle you, your playing or your motivation for playing the guitar. For me, I do it out of pure love and joy. I'll do it if no one watches. It's not for social media fame. It truly has been an instrument that has helped me get through a lot.
When and where were you born and raised?
I'm quite international but my family is West African. I was born in Nigeria and moved to Holland when I was a wee lass and spent a number of years there before moving to the US when I was 10.
Aside from music, what studies and jobs do you have or have had in the past?
I work in financial services as my day job. I studied International Business and Marketing as my Bachelors and completed a Master's degree in Business Management in London. From there, I found work in the fintech space in financial hubs such as London, Dubai and NYC. I'm quite multifaceted, going to school and building a global international business career was also part of the dreams I had.
What are some of your hobbies (obviously apart from music)?
I played golf and tennis competitively in the past, so I'll count that as other hobbies. I also love to travel and experience new cultures, foods, scenery. I think I've been to around 40 countries, lived on 4 continents and I'm still in my mid 20s. Not bad!
How did you discover your musical talent and passion?
I always loved music. I played with a keyboard growing up, but never stuck with it and instead started singing. I loved singing, was in choirs and entered talent shows but I felt I wanted to be a real musician and really understand it, so I chose guitar because it was going to expand my possibilities with writing and performing music as a singer. Then I just fell in love and got obsessed with guitar and stopped singing for years. I've started singing again, and I am really excited about what my voice can do now that I'm older.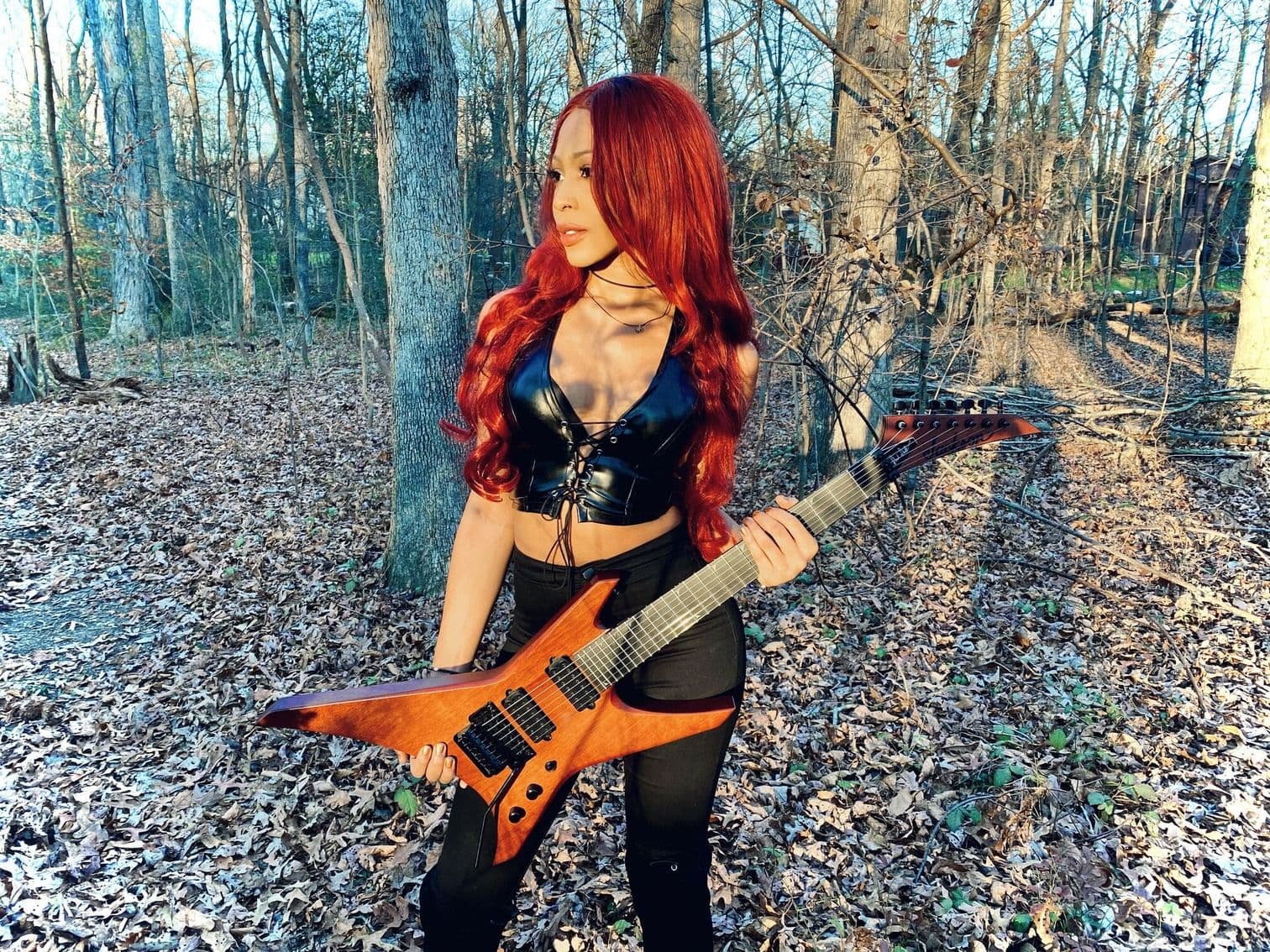 "The music I love has meaning to me, and I love it so much that I want to be a part of it despite not really seeing anyone who shares my feeling."
How can music change the world?
It already has. It has the power to unite people all over the world despite any perceived differences. This is powerful.
Does it sound scary to choose music as a career?
Very scary. Success isn't really guaranteed. I wanted to completely focus on music when I was going to college, but decided against studying it as a profession. My parents would not accept not going to university as well. I think I made the wise choice. Now I'm an adult and have different sources of income. I can invest it in doing music more seriously now that I have that privilege and my skills are so much better.
Is there a favorite music documentary that you would like to recommend?
I watched Anvil, the story of Anvil a few years back. Good one.
What bands or solo musicians have you been listening to this year?
Leprous!! Amazing band