Being enthused with the music of 70s, 80s, and 90s pays off well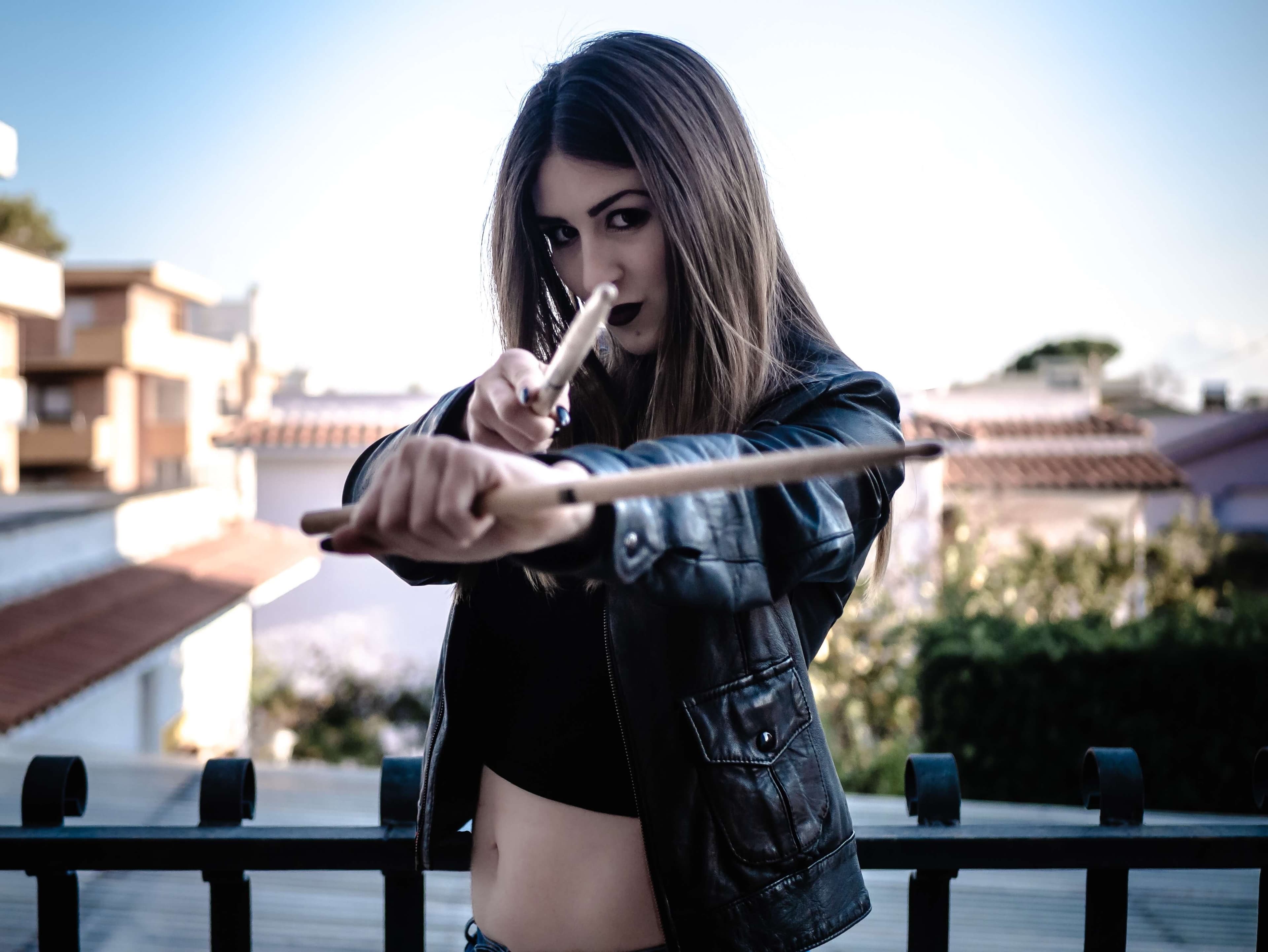 Influenced by her father and then nurtured in academia, Elisa Fortunato has high hope of getting inspired by the styles in New York. She enjoys her era specific favorites, and talks about emotional attributes she attaches to music. She might fine tune our idea about memorable concerts
---
How long have you been involved with music?
I've been playing since I was 16 years old. I started for fun only, but not much later, I decided that I wanted to do it for a living.
Do you play for any bands? Who? Did you join/form them?
I've played in many different bands. Currently, I'm playing with "TestHardE", a female hard-rock band, and "Harakiri acoustic trio" playing the Cajon.
Have you been self-taught or studied music academically?
I've been studying at Scuderie Capitani Academy with Gianluca Capitani since 2012. Previously, I studied for two years at Saint Luise College of Music in Rome and, in 2016, a two-week intensive program at The Collective Music of School in New York City.
Have you composed any songs/albums?
I've recorded and supported the composition of the album T'haidadatta' by TestHarde which is available on all online music platforms.
Do you have any near future or further plans for your music? Whether a project on your own or any other music related collaboration? Where are you going with music?
I live in a really small town in Italy and my goal is to move to New York City. I've been there multiple times already and I love the fact that you can get in contact with many different cultures and get inspired by their music styles. I would also love to travel making music and visit different countries while on tour with my band. With TestHarde, we are working on another album and I am personally working on covering great hits by adding a bit of a personal touch.
"All the great bands started playing in small locations, so I might witness one of the first live concerts of the next Beatles!"
Tell us about your favorite musicians/bands. Who were your main influences?
I grew up listening to classical music. My father is an amateur classical guitarist. When I was a teenager, I started looking for my personal music identity listening to Korn, System of a Down, Bob Marley, Nightwish, Green Day, Linkin Park, Limp Bizkit, Paramore, and many others. I've mainly listened to music from that era. But what had the most influence on my music are bands like Rammstein, Nightwish, Pink Floyd, Black Sabbath, and some classic rock from the 70s, 80s and 90s, plus some funk.
What does music mean to you and what are your expectations?
I believe that music is always a "Safe Place" where you can take refuge and express yourself feely whenever and wherever you are. Music is also a great form of communication, probably the most effective.
How do you get inspired to make music?
There isn't a specific way, sometimes I listen to music, sometimes during rehearsals, some other times while I am awake instead of sleeping in the middle of the night.
How do you see your audience? What do you wanna tell them and what do you expect from them?
The first thing I wish I could tell my audience is "thank you!". It's always a pleasure to be appreciated for what you are and what you do. This is one of the most unconditional feelings ever: a true fan will like you without expecting anything in return. And this is fantastic. I really look forward to sharing my music with them and creating a stronger bond day after day. My desire is also to see more girls and women in my fanbase, because I believe female solidarity is great and fundamental to have success. I do follow many female guitar players as well, I really love their attitude!
Do you believe in paying to see an amateur newly-formed band even though you can pay the same money for a much better performance in town?
For sure. Because a newly-formed band does not mean bad music or bad musicians; also all the great bands started playing in small locations/clubs so I might witness one of the first live concerts of the next Beatles!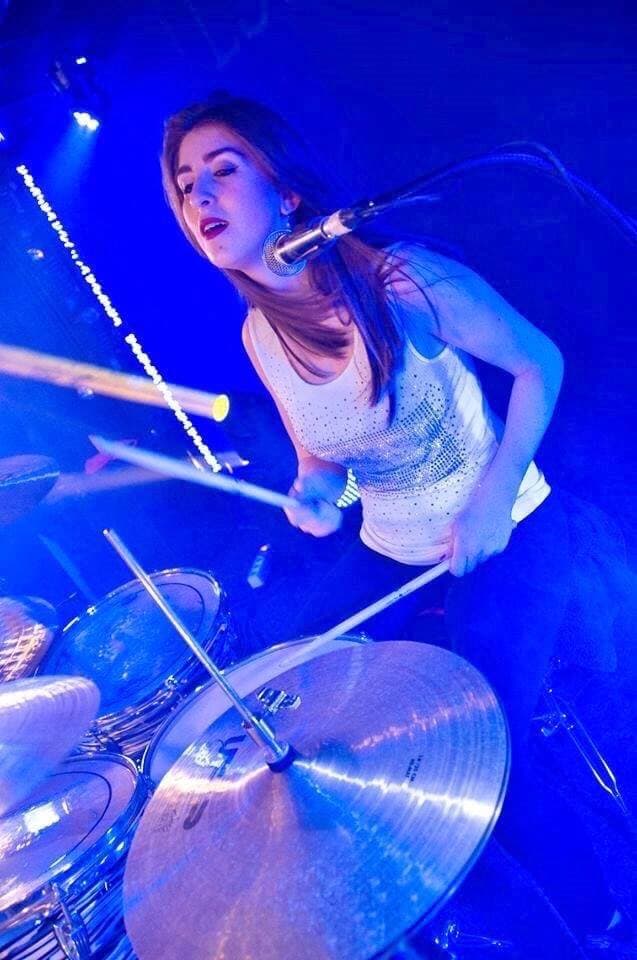 "Music is a great form of communication, probably the most effective."
When and where were you born and raised?
I was born in Civitavecchia (near Rome, Italy) in December, 1990 and raised in a nearby city called Santa Marinella.
Apart from music, what studies and jobs do you have or have had in the past?
I've worked as a lifeguard in pools during summers when I was younger. I've also worked as a secretary for three years; now I am only working with music playing with my bands and teaching drums in a couple of schools.
What are some of your hobbies (obviously apart from music)?
I like sewing but I don't have much time for that. I also love watching TV series, playing video games and traveling.
Whose concert that you've attended has been the most memorable to you?
I loved the Roger Waters concert in Rome a few years ago. That was something completely different from anything that I've seen before, what an incredible experience! A totally different one was seeing Iron Maiden at Firenze Rocks Festival in 2016. I won the pit tickets playing in an air-band contest with some friends of mine, of course I was on the drums. I love their energy. Iron Maiden is awesome!