My music determines my lifestyle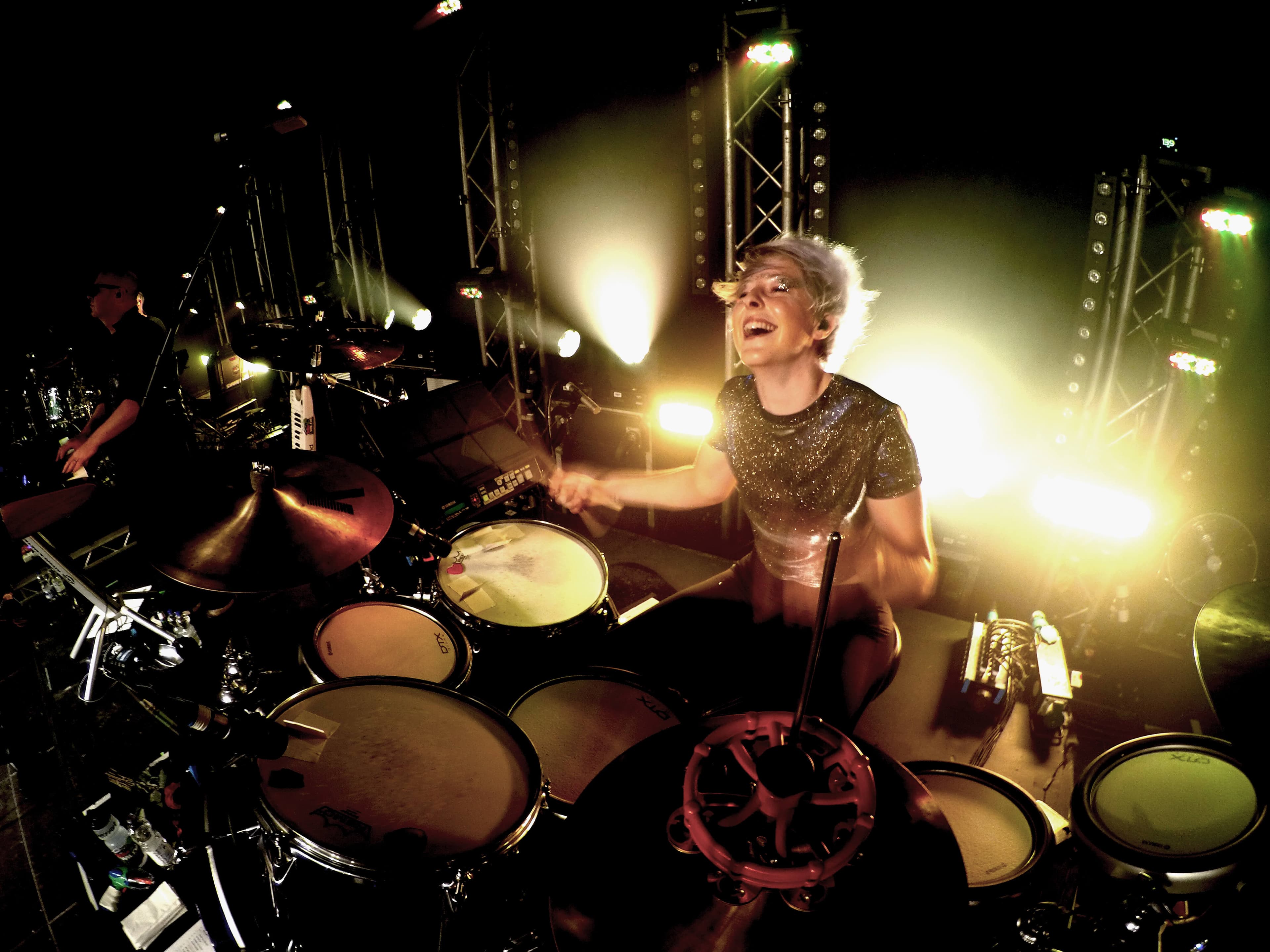 Music composes her daily life and feeds her all ideas. For Davies, music removes barriers and brings people together and of course puts decent food on the table
---
What does it take to be a successful musician? And what's considered success in music?
I think success is very subjective – so for me it's always been making a living by making music. Not an extravagant living, just enough to get by and get to do what I love day in and day out – and it's worked! As time has gone on, it's become more refined in what I consider success, i.e how I make my living. I've also added the balance of playing with helping others follow their dreams. When I know I've helped someone else, that is a moment of success for me.
What are your dreams in your musical career?
To keep creating music with other musicians worldwide who want to share their story. Also to help others to do more of what they love and earn a living doing so. To me, that is winning in life!
Do you have a daily regimen in music learning?
Yes, very much so. When I'm learning songs I take these steps: I listen actively to the music and notice what my parts are. I write out a chart – sometimes it's detailed, others more vague depending on the job/expectations. I play along to the song whilst reading the chart. I keep playing along until I no longer need the chart. I record myself playing to the song. I listen back. I notice anything that doesn't sound right/good and adjust. I keep recording and listening back until I'm happy. I do this for every song I ever learn (time permitting of course)
What's your typical professional day like?
Every day is different for me. Most recently due to Covid stricken situation, the majority of my work is from my remote recording studio. So a typical day will be: 7am wake up, breakfast, coffee, and chat with my husband 9 am go for a walk or workout 11am go into the studio to work on my businesses (EmilyDrums.com, RemoteRecordingBusiness.com, DrumStemClub.com, AdrummersGuideTo.com) 1pm Lunch 2pm Remote Studio Session 4pm Answer Any urgent emails 5pm clock off for the evening and chill
How has your music taste changed over the years?
I think the only way my musical taste has changed is that I have broadened my horizons, but I'll always come back to the things I grew up with and inspired me to play with great fondness.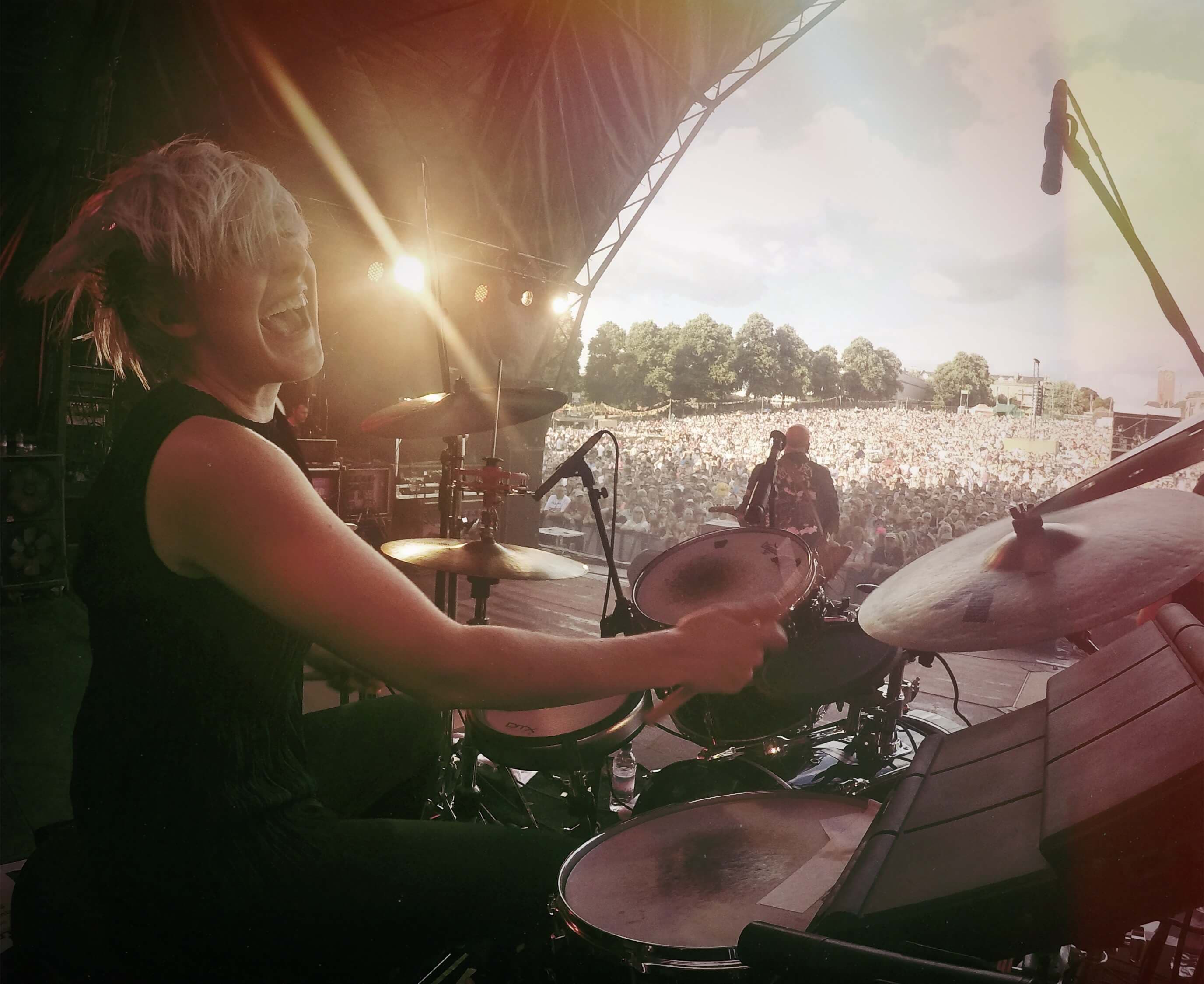 "I would like my music to empower people when they're feeling weak."
How long have you been involved with music?
22 Years
Do you play for any bands? Who? Did you join/form them?
I've played for many artists over the years: The Darkness, Bryan Ferry, Tricky, Cher Lloyd, Thompson Twins, Howard Jones, and most recently I am playing with Kim Wilde, and I am the resident drummer on the TV show, The Voice Kids UK.
Have you composed any songs/albums?
I've done a few co-writing over the years, but I'm more interested in playing other people's music and conveying their message.
Tell us about your favorite musicians/bands.
Too many to mention really. I was brought up listening to a lot of rock and blues music, so a lot of BB King, Jimi Hendrix, Howlin Wolf, John Mayall, The Beatles, Nirvana, Radiohead, Chemical Brothers, Oasis, then later Rush, King Crimson, Neil Young, The Band, Joni Mitchell, John Paul White, and tons more.
How do you get inspired to make music?
I get inspired by others' stories, and going for long walks or drives.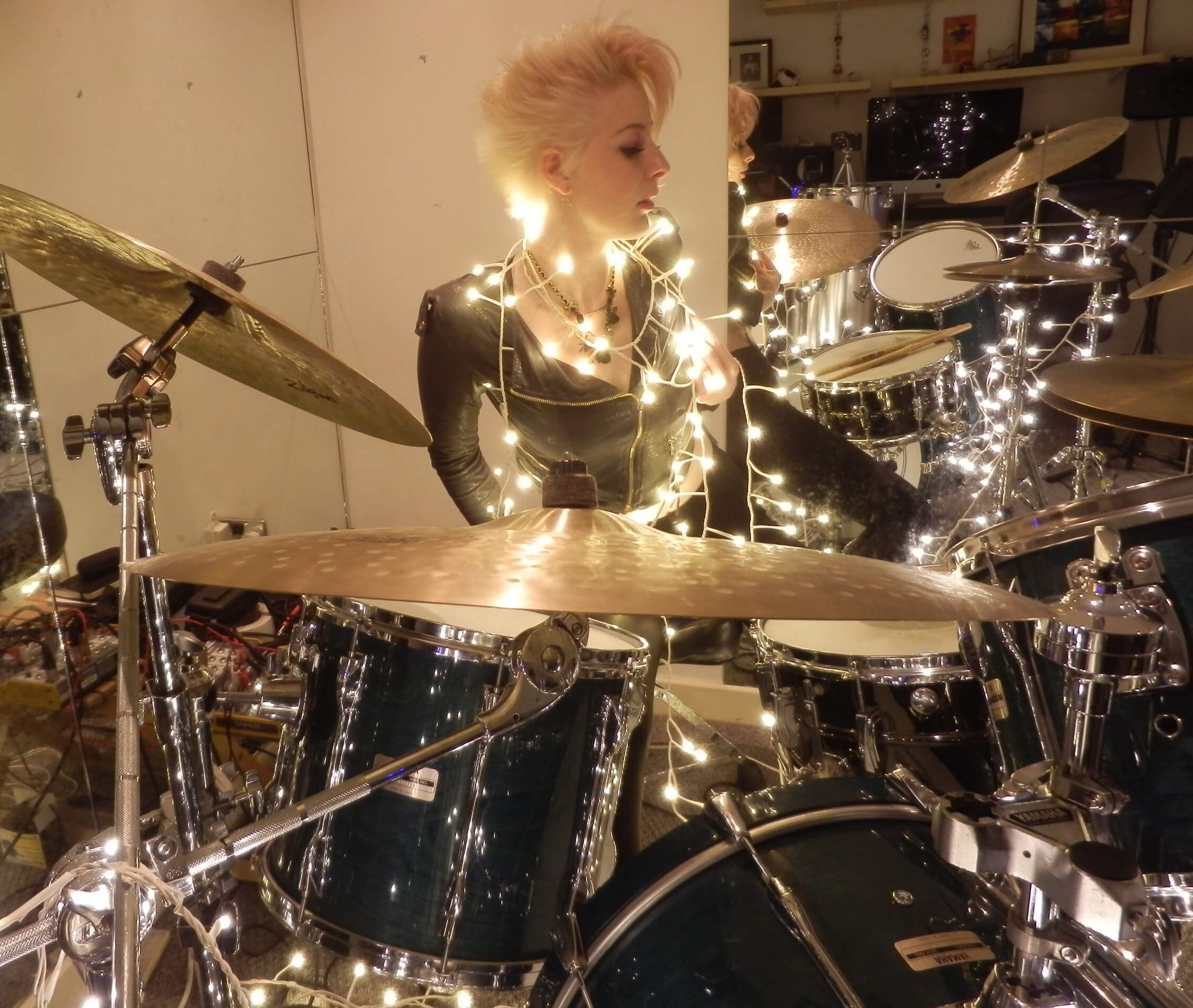 "I like rock music just where it is because it's more intimate"
How do you see your audience? What do you want to tell them and what do you expect from them?
I want them to really feel the song and experience that moment. I want them to remember where they were when they first heard the song we're playing and be transported back whilst creating a new moment right then and there.
Where do you think rock n' roll is today and where is it going?
I think the music industry on the whole is in a really interesting place. It's never been easier to create and make music, which means more people can tell their own unique story and connect with others like them. I think we're on the brink of a really amazing time where music truly brings people together and takes away barriers.
What are some of the challenges as a musician, especially a female musician?
I think the biggest thing that all creators or humans are suffering from is lack of being able to focus. The temptation of looking left and right at what others are doing and comparing ourselves is so great, and so counterproductive to finding our own authentic voice. I still struggle with that, but I'm trying to get better.
When and where were you born and raised?
I was born and raised in North London, UK
Aside from music, what studies and jobs do you have or have had in the past?
I've had a couple of odd jobs: admin, data entry, and working in a drum shop. But I knew I wanted to do this from age 14, so it was just about finding out how from that point.
"I play a game where I imagine if and how I would've written the same song."
What are some of your hobbies (obviously apart from music)?
I love cooking, and eating! Also working out, walking, reading, watching films, and always learning more to grow in different aspects of my life.
How did you discover your musical talent and passion?
I went to a drum club that started at my school when I was 11 and the moment I sat down, I was hooked.
Who are your main supporters as an artist and how do they motivate you?
My parents have always been my greatest supporters. They've always helped me to achieve my goals and driven me to be the best version of myself. I am truly grateful to have such a wonderful support system, I wouldn't be where I am today without it.
How can music change the world?
Through great storytelling.
Does it sound scary to choose music as a career?
Now that I'm here, no. Before I started, absolutely! The key is not to be afraid to put yourself in new situations with new people. Always learn, especially if you fail at something, which you will, and that's natural. Just keep going, and build momentum little by little. It will take time. It will be worth it.