On music and a better world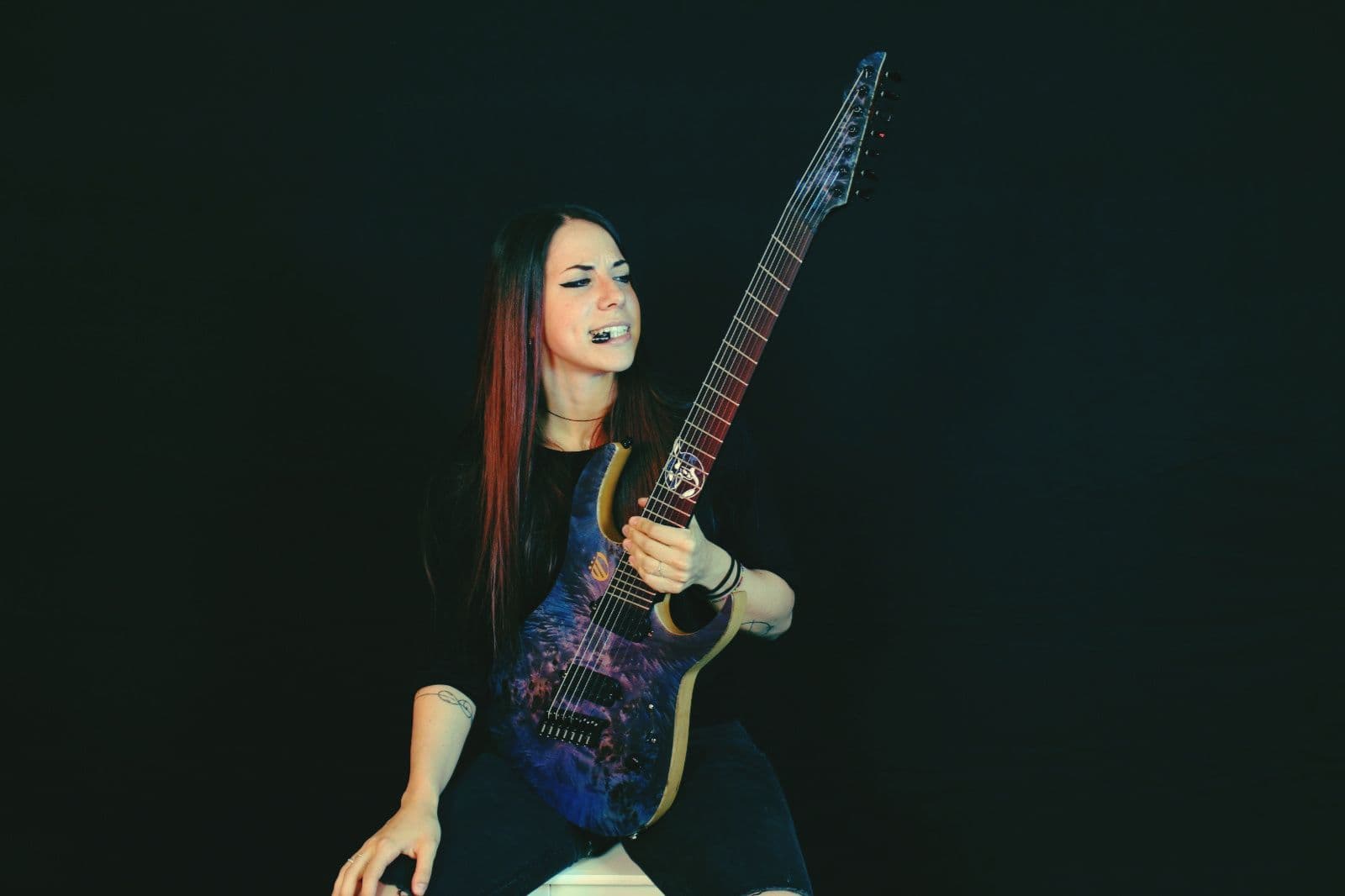 Franceca explains how music is not just to bring a change of mood, but goes beyond rhythms and notes to have deep meanings and strong messages in society. For her, music comes before all the major human developments.
---
What makes a musician stand out from others?
I think that passion is the key, but it's not enough. What makes a musician special is the language and the communication behind the notes. For example, if you feel powerful emotions while listening to a guitar solo, you will have something special, because it is not that easy to transmit emotions through music. It is not so obvious these days. That's the premise of my answer. Personally, I think that there are a lot of things, but the most important is to reject homologation and pay particular attention to create a different sound. That's why everyone recognizes bands like System Of A Down, Lamb Of God, Tesseract, and guitarists like Jason Becker or Plini.
What are your dreams in your musical career?
Since I was a little girl I have had the dream to play on stage in front of thousands of people, but I was the singer, and don't know why!! Now I know that it will be possible thanks to my band 'Sudden Death'. We really hope for a 2022 full of live shows, and we are working so hard for our new album and it will be awesome! FINGER CROSSED! I'd like to continue my work as a guitar teacher and also I hope to collaborate with my favorite musicians one day!
What would your top 3 tips be to succeed as a musician?
First of all PRACTICE, then you have to know your body to find your strength and limits. ALWAYS BELIEVE IN YOU AND YOUR POTENTIAL because if you want it, you will get it. NEVER GIVE UP even if you certainly will have bad days. It's really hard to be a musician, but this is our strength!
Do you have a daily regimen in music learning?
Yes I have a warm-up based on "micro-technique", then I do some alternate picking, economy picking and review all scales I know. Then I start studying songs and particular exercises to improve my weakness. Most of the time I use the metronome.
What's art and music and why should it matter?
Music and art in general is born before everything, even before politics, philosophy, literature, math… Art is the foundation of culture and culture is the most important thing for the human being. Through art we can transmit our emotions and feelings. Personally, music and painting are the mothers of arts.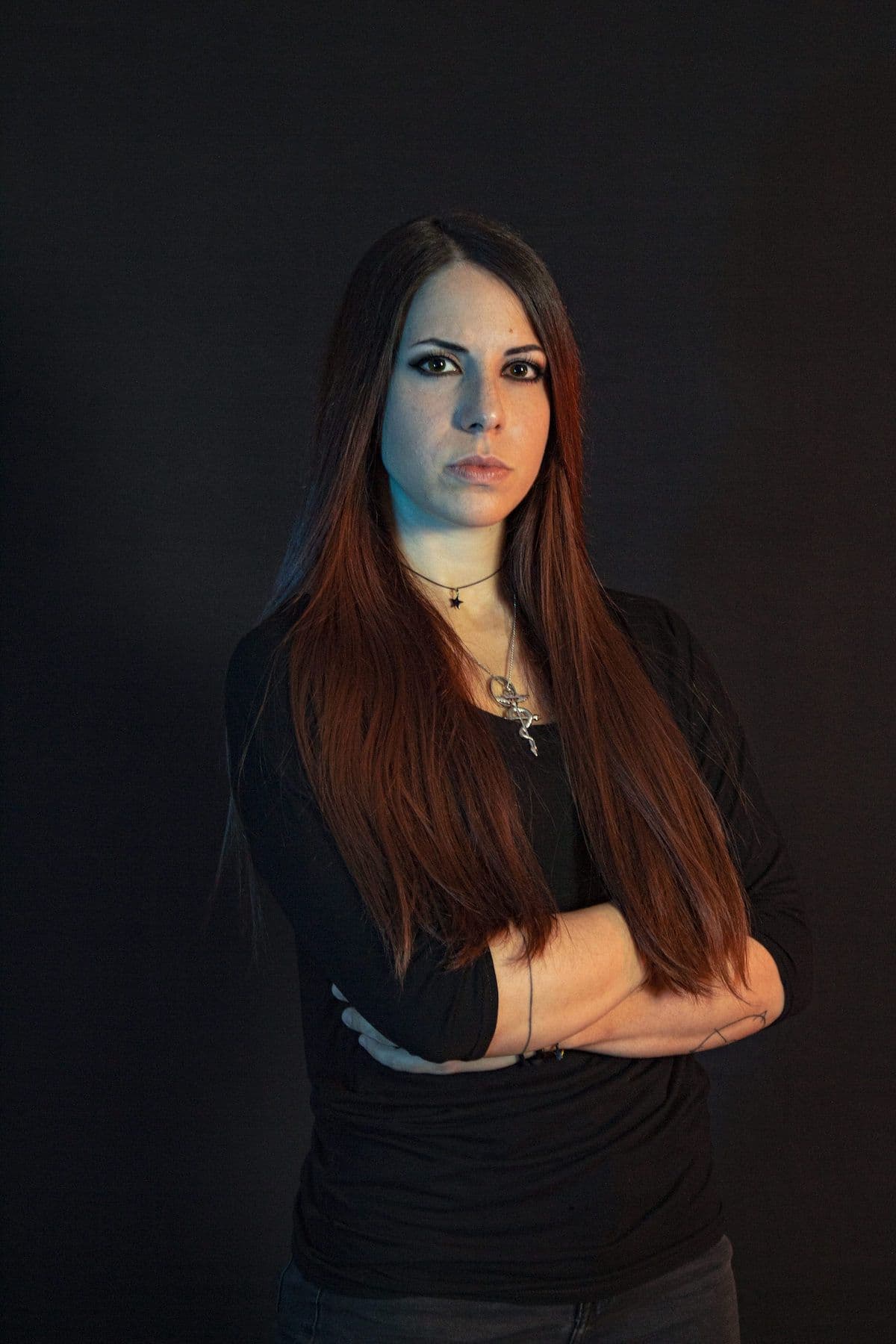 "Music and art in general is born before everything, even before politics, philosophy, literature, math."
How has your musical taste changed over the years?
I approached metal when I was 13, from punk like Exploited, Rancid, NOFX, to Iron Maiden, Judas Priest, Death and Cannibal Corpse. Then I totally switched to black and death metal listening to extreme bands, maybe too extreme to me right now!! A big change happened with Symphony X, where I discovered the beautiful world of progressive metal and I totally fell in love with it. Recently, since 2017, I have been listening and playing a lot of djent. So my favorite genres is prog and djent, but I prefer to talk about bands and not genres
How long have you been involved with music? 
Since I was 11 and started playing the guitar. Then I discovered I was very close to having the absolute pitch and at that moment I knew I had a flair for music. I could easily recognize notes, chords, intervals and intonations.
Do you play for any bands? Who? Did you join/form them?
Yes, I play in a brutal death metal band: Sudden Death! I became an official member in June 2020 and I'm so happy to play with these great musicians and friends! I also have a djent project with a close friend of mine. Maybe next year we will record an Ep.
Have you composed any songs/albums?
Not yet. I'm recording for the new Sudden Death's album but the songs have been composed before I joined the band.
Tell us about your favorite musicians/bands.
I don't have a favorite band/musicians, but I prefer one band to another for different reasons like sound, vocal lines, themes etc. By the way, I have to say there is the first band and the first guitarist that changed my life forever: when I was 8 years old I would listen to System Of A Down everyday, and started dreaming about playing and making music videos. When I was 15, I listened to Altitudes by Jason Becker and from that day on, I was sure I would play guitar for the rest of my life.
How do you get inspired to make music?
Like I said, I was inspired by SOAD and Jason Becker. Despite the fact that I'm the only musician in my family, music is really important to us and we listen to a lot of rock and singer-songwriter. For example my dad loves Italian prog rock and classical music, my mother loves Pink Floyd and my sister well… she listens to many bands and singers.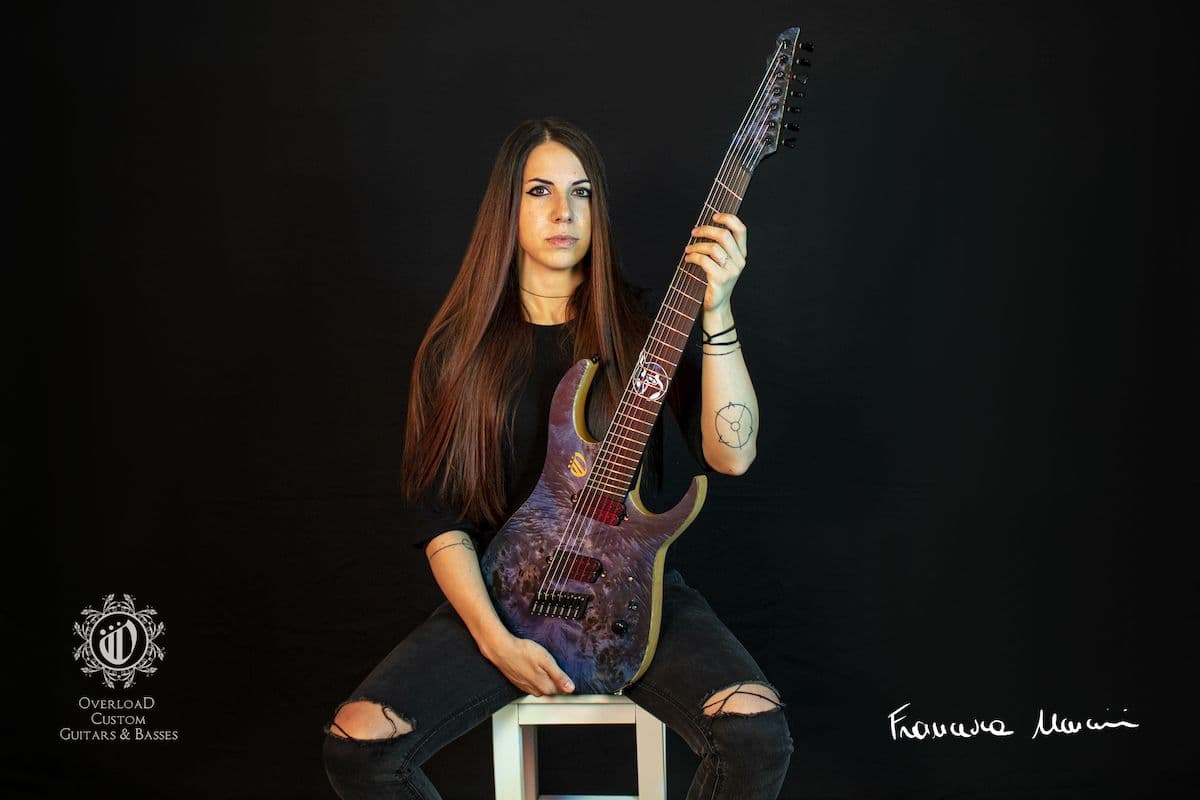 "I rarely talk about my personal life. I don't want that to affect anybody's opinion about me."
What are the responsibilities that are subjected to you when you have a huge fan base?
I have to be always present and available on my social pages and I try to answer to everyone and satisfy every music request. I rarely talk about my personal life. I don't want that to affect anybody's opinion about me. Whenever I can, I thank people for the big support, and thank you too for this amazing interview! Your questions are very interesting!!
How do you see your audience? What do you want to tell them and what do you expect from them?
If I could, I would thank every single person who writes to me, shares my posts. I thank everyone who collaborated with me for music videos and hope to do new collaborations with anyone who wants to do it!! You are helping me to build my future, you guys are the brick for my home, my strength. Unfortunately, sometimes I also receive sexist comments just because I'm a woman and I have just one message: I'm a professional musician, DO NOT TAKE ME LIGHTLY.
Where do you think rock n' roll is today and where is it going?
I'm not a fan of Rock 'n' Roll so I really don't know. I'm sure it's the father of rock in general, but rock'n'roll could not exist without Blues.
What are some of the challenges as a musician, especially a female musician?
Sometimes it's so hard to be taken seriously as a professional musician but I'll never give up because I believe in myself and I'm sure anyone cannot destroy my passion for guitar and music. I always do my best and I will do it every day of my life. I have a project about women in metal but I can't talk about it right now, but something very big is coming!!
What challenges does the music industry still face?
Sometimes big labels force you to compose and promote songs you don't like just for money or visibility. I know that a lot of female musicians have to show their body just to draw attention, but it's not fair. Everyday I fight against this kind of promotion. I want people's attention and support just for my music, not for my body and money.
What do you think of pop music? Would you consider some of today's music in the rock charts as pop?
There are a lot of pop artists that I like, often for their vocal talent! Nowadays we could consider bands like Guns'n'Roses, Rolling Stones and AC/DC pop, but just for the meaning of the word "pop": they are popular right now and I have a lot of friends who listen to Billie Eilish, Lady Gaga and Beyonce, but also Iron Maiden and Slipknot. For example, I love metal, but I also listen to Dubstep and Italian singer-songwriter. There's no limit, if you like music you can listen to whatever you want!! Just don't follow the crowd and build your personal music taste. By the way, there's only one genre I can't stand, but it's my personal taste: TRAP! I think I will never like this kind of music!
Do you ever receive sexist comments in your social media? If so, how do you treat them?
Yes a lot!! After reading these kinds of comments, I always send a message to the person concerned, asking about his opinion. They always says "I'm sorry, I was joking, I didn't mean to insult you, you are very talented" and other lies. So I report and block them. If the comments are too sexist, I share it on my social pages and ask everyone to block that person. The most sexist comment I received was "you are beautiful, don't be shy to show your body and put a little bit of makeup on". You don't want to know how this story ended.
When and where were you born and raised?
I'm Italian! Born in 1993 in Senigallia, a little town near the sea! Now I'm moving to Milan because there are more opportunities for my future as a musician. Last but not least, my boyfriend lives in Milan so we have decided to live together. He is a musician too so he could understand my priorities and vice-versa.
Aside from music, what studies and jobs do you have or have had in the past?
I graduated in classical guitar (10 years) in 2017 at Conservatory in Pesaro, one of the most important in Italy. I also graduated in Communication Science in 2016. I did some seasonal work in hotels and restaurants but just to buy my personal stuff for guitar and recording. Then I worked for 5 years in different music schools as a guitar teacher. Now I'm studying at the modern music academy in Firenze, the Lizard Academy.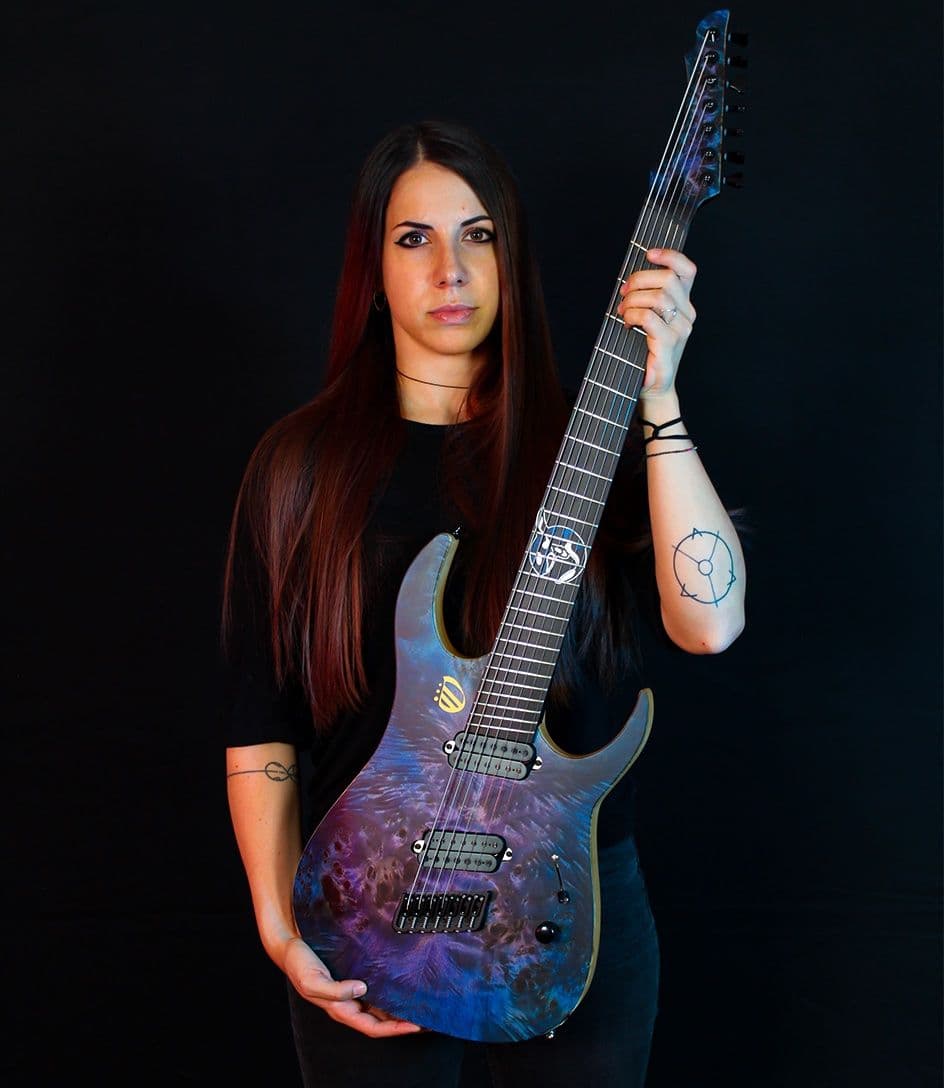 "I'm a professional musician, DO NOT TAKE ME LIGHTLY."
What are some of your hobbies?
I really like nerd stuff, for example I have a passion for Aliens (films, comic book, artworks, action figures and exclusive contents) and H. R. Giger. I also love The Witcher. I play The Witcher Wild Hunt on PS4, I'm reading all the books, have some T-shirts and I'm thinking about buying swords! These are my two obsessions! By the way, there are a lot of series and characters I like, Batman for example, or the Marvel Universe, Watchmen.I also watch Anime (FullMetal Alchemist is my favorite) and read manga! I'm also interested in Zecharia Sitchin theory, I love his books!!
How did you discover your musical talent and passion?
When I was 11, my mother pushed me to start playing the guitar and so I did it. After 2 years I knew all the songs and all rhythms I wanted because I just listened to the song, recognized chords and played. I'm lucky to be so close to having absolute pitch.
How can music change the world?
I think that music can't change the world without context. Music is born from different cultures and different historical times and every genre takes its meaning because of the context. Often music is used to express emotions, like classical music, social inequalities and human rights, like blues for slaves, rap for social unrest, reggae for peace and respect, etc. Music can change the world if the message is strong and clear to everybody. Serj Tankian fights for the Armenian genocide recognition with music, manifestations and conference with politics from all over the world, this is a brilliant example: music is one of the means to a politic message, music can help us, but we have to use it in the right way and not be afraid do express our thoughts.
Does it sound scary to choose music as a career?
Maybe a little bit, just because I'm Italian. The Italian system doesn't support artists as much as other countries. Being a musician means you invest your time, and time is the most precious thing in our life. I hope to play on stage and teach guitar for the rest of my life, that's my ambition. It's hard but it's the only way I can be happy and grateful with myself. I don't want to get depressed doing a job that I don't like with people I don't know.
What song would get you back on your feet when you're down?
Every SOAD song, Swandive, Polars and Singularity by Textures, As I Am and In The Name Of God by Dream Theater. There are a lot of songs to say but these are the most important ones to me.