12 years a musician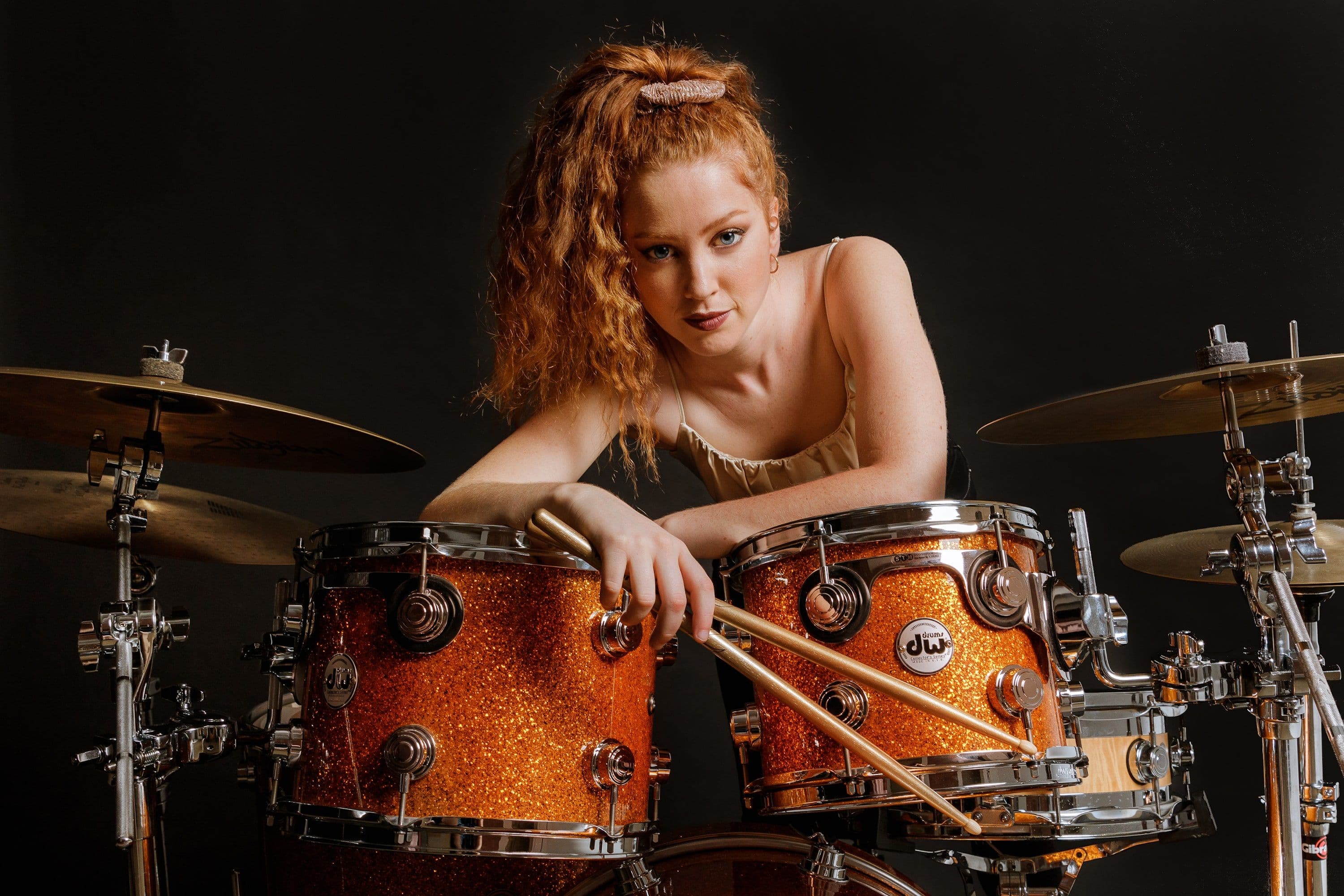 The Gaudí of the city walks you through her intricate years on stage. Her first bizarre way of getting inspired to pick her style, the attempt to play off the mainstream and her secret creativity are the milestones in her interview.
---
What does it take to be a successful musician? And what's considered success in music?
The most important thing for me is being honest to myself and trying to share what's deep down in my heart to make people happy. It's also important to play the music technically right and feel peaceful when being part of a band. Being confident and brave with ideas, and yet being open-minded about them. ‌Being responsible and treating people well. Being professional and successful also requires a good timetable, organization, and respect, specially when you're traveling, taking things easy in all senses. After all, success is a personal concept, and to me it's making a living with the music I like for the people who like it as well. And hopefully expanding this world-wide!
What are your dreams in your musical career?
When I was a teenager I was always kidding about how it would be to play with Beyoncé, because I'm a big fan and I love her female band. But nowadays there are so many musicians I admire a lot. The point is that I am a lover of the black music/culture, and in Spain it's a little bit difficult, because the mainstream style is not that way, so my dream is to be more international and have the opportunity to play with the artists I love. Also here in Spain, I really love Jorge Drexler and Buika but they already have amazing bands.
Do you have a daily regimen in music learning?
Not at all, I'm a person who is always living through desires so the only thing I try to do is playing everyday and enjoying it. Normally, I play without any predetermined idea, just improvisation, but of course you need to work on your technique so that's also important. And for sure it's really important to listen to a lot of music and enrich your input. I love watching live concerts a lot such as "Tiny Desks", "Colors Studio", "VFJ", etc.
What's your typical professional day like?
Normally during the week I have rehearsals with people, my time to practice, and maybe some recording, and on the weekend (thursday-sunday) I usually have gigs.
How has your music taste changed over the years?
A lot but there's something in common at all. I felt in love with music through Brazilian percussion, so when I was a child, I used to love folkloric sounds. I used to dream and travel the world and meet exotic people and places. I love African sounds and rhythms and the sad blues tone affected by all those tragic years of slavery in America. Then I discovered funk, soul, R'n'B, hip hop, jazz, and blues. But never forgetting the roots. I really love all the folkloric music from Africa and America (Brazil, Cuba, Argentina, Uruguay, Venezuela, Mexico, etc).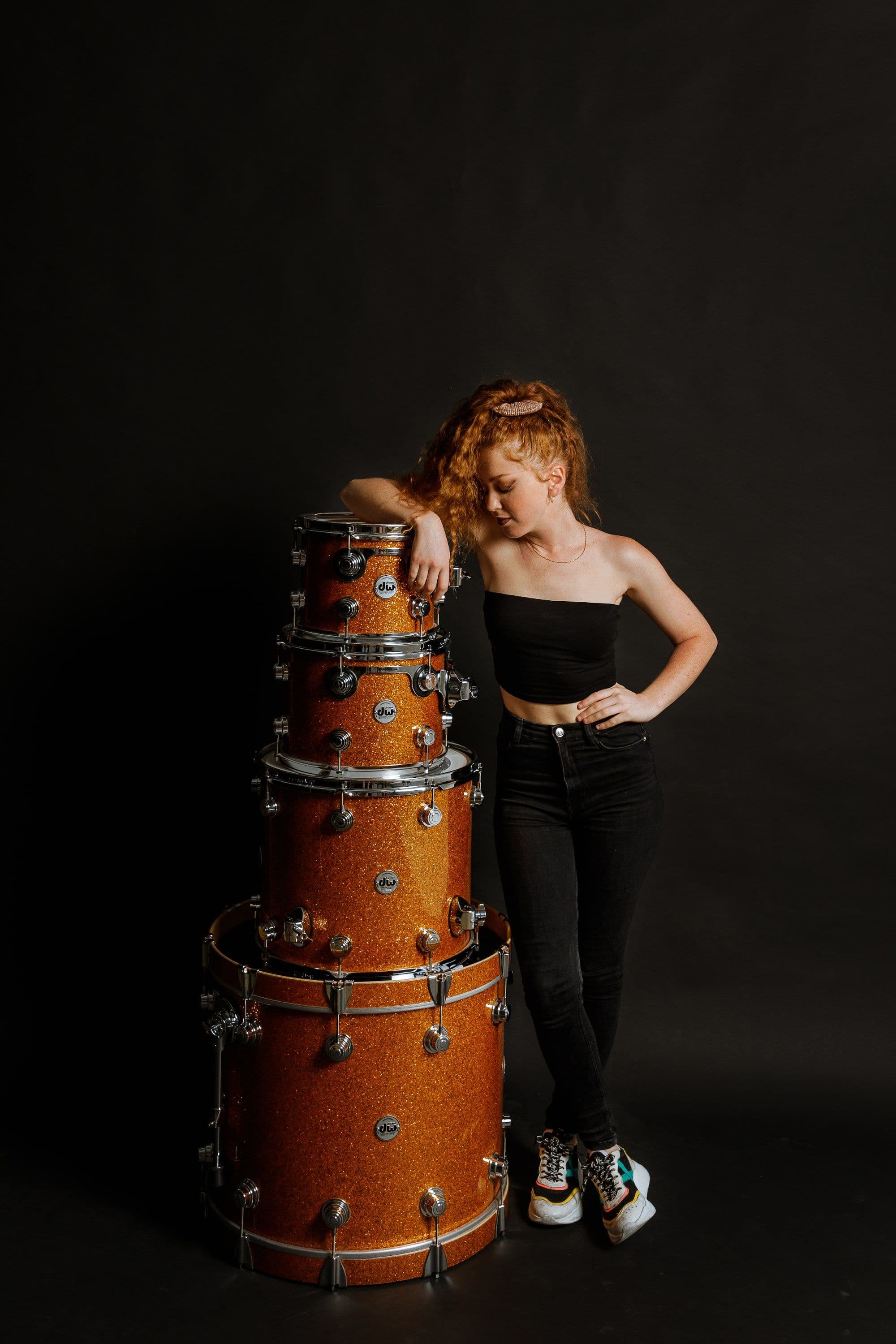 "I expect to be respected in an equal way as men and not be seen inferior for my gender. At the end of the day, all that matters is a professional attitude, regardless of whatever I am."
How long have you been involved with music?
I started playing at the age 9 in my school in a "batucada band" (a substyle of samba). At 16 I started doing professional gigs, and now I'm 28 and all I remember is being on stages since 12 years ago.
Do you play for any bands? Who? Did you join/form them?
Yes, now I'm touring regularly with Alfred Garcia, Raquel Lúa, Carolina Alabau and doing freelance shows with other artists.
Have you composed any songs/albums?
Not so much, I started music through percussion and I still feel shy about composing music. I used to do it but just for me, not to share it with anyone, haha.
Tell us about your favorite musicians/bands:
I really love singers/songwriters/folks that play in a more intimate way mostly in Spanish so that I understand the lyrics perfectly (that is the part I love so much) like Jorge Drexler, Chavela Vargas, Buika, Judit Nedderman, but also in english Lizzy McAlpine, James Taylor, Nick Drake, Norah Jones, Amos Lee, etc. And in terms of black music I love PJ Morton, Erykah Badu, D'Angelo, Daniel Caesar, Fatoumata Diawara, Beyoncé, Stevie Wonder, Michael Jackson, Lianne La Havas, Moonchild, Jorja Smith, Tower of Power, Earth Wind & Fire, Tank & The Bangas and I could mention millions more…!
How do you get inspired to make music?
Just living my life in the most intensive, spiritual and sane way I know, trying to love people, reading books, watching movies/documentaries, seeing art, dancing, travelling and learning all the time from anyone or anything that crosses my way…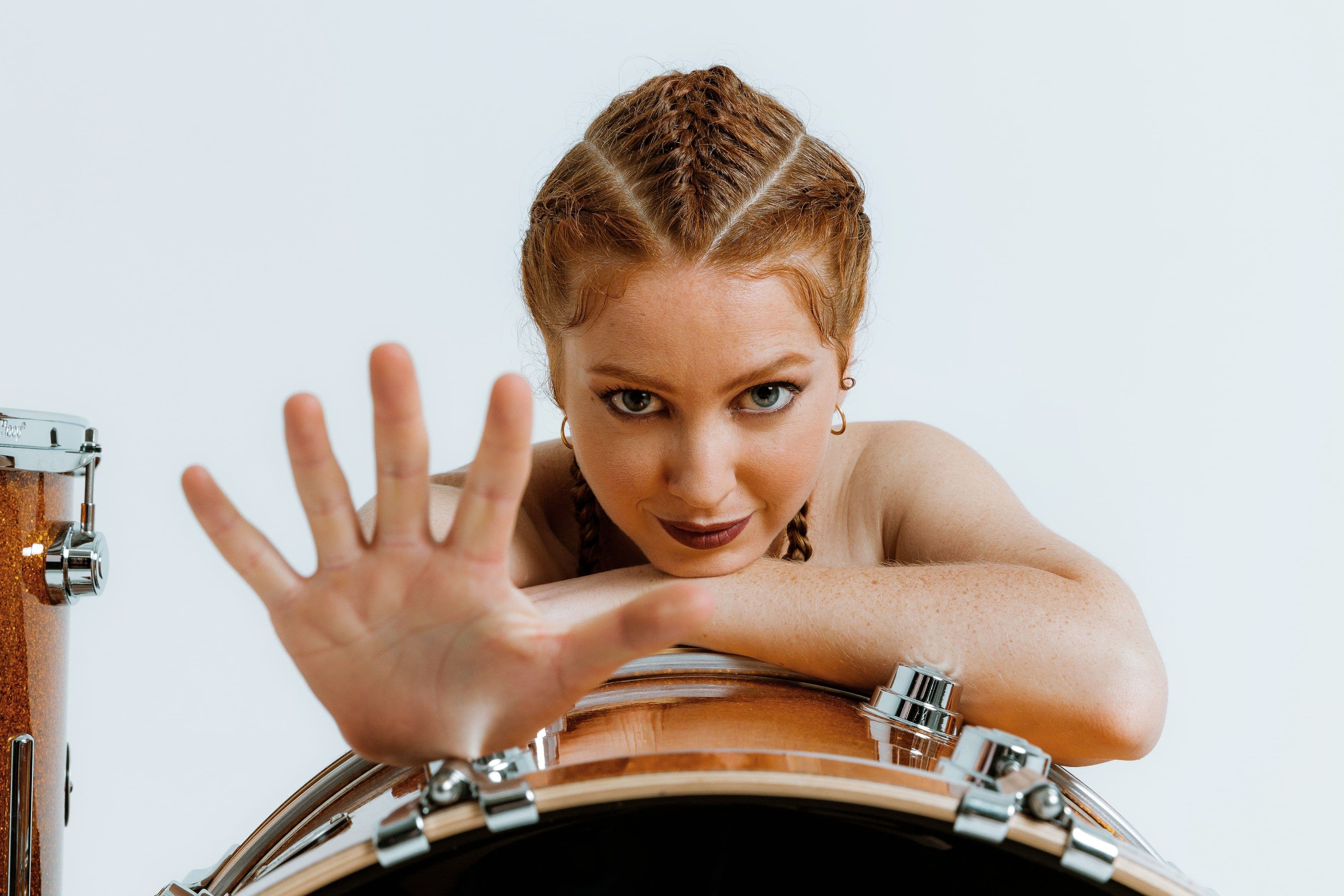 "I simply get inspired watching life around me and learning from anyone/anything that crosses paths with me."
How do you see your audience? What do you want to tell them and what do you expect from them?
I only want from my audience the same thing I want from everyone, to be honest, loving and kind in order to make a better world. They can feel the music and be inspired by it and they can share this energy and help spread it. And to be curious with all types of art, if they enjoy watching me play I hope they can appreciate what the music is and how much effort has been put into it and try to make the same effort in their lives. I think everyone can be an artist in their lives while doing whatever they wanna do.
What are some of the challenges as a musician, especially a female musician?
It's the same fight that every single woman in this world has, just trying to be respected as a professional in an equal way as a man. Lots of people see you as inferior or have more prejudices when they are watching you. But the opposite also exists, people that only value you because you are a female, and I do not agree with that at all. I just wanna be a good professional and I think it doesn't matter what I am.
When and where were you born and raised?
I was born and raised in Barcelona (1992).
Aside from music, what studies and jobs do you have or have had in the past?
I have always worked as a musician. I studied painting and arts for my higher education (16-18).
What are some of your hobbies (obviously apart from music)?
Traveling, dancing, watching movies/docs, reading, being in nature, going to exhibitions/seeing art, drawing.
"The most important things for me to succeed in music are honesty, connecting to your heart, confidence, open-mindedness, and a sense of responsibility towards being a professional musician."
How did you discover your musical talent and passion?
I was always dancing, drawing and kicking things at home. I discovered I was passionate about art.
How can music change the world?
Music is the most incredible and universal language I know. When I travel, I feel so grateful to have it in my life to communicate with anyone, and for sure art in general has the capacity to make you more sensitive.
Does it sound scary to choose music as a career?
In Spain, definitely yes haha. Here all the people ask you how you are going to live with that. But at the end of the day, you can do it, so don't be scared.
Is there a favorite music documentary that you would like to recommend?
20 Feet from Stardom, Chavela Vargas, Mercedes Sosa, Nina Simone, Homecoming, Aretha Franklin, Hip Hop Evolution and a lot more, just look them up!
What bands or solo musicians have you been listening to this year?
PJ Morton, Tobe Nwigwe, Samm Henshaw, Daniel Caesar, Mayra Andrade, Moses, Lizzy Mc Alpine, Judit Nedderman, Burnaboy, D'Angelo.