Translating thrill to music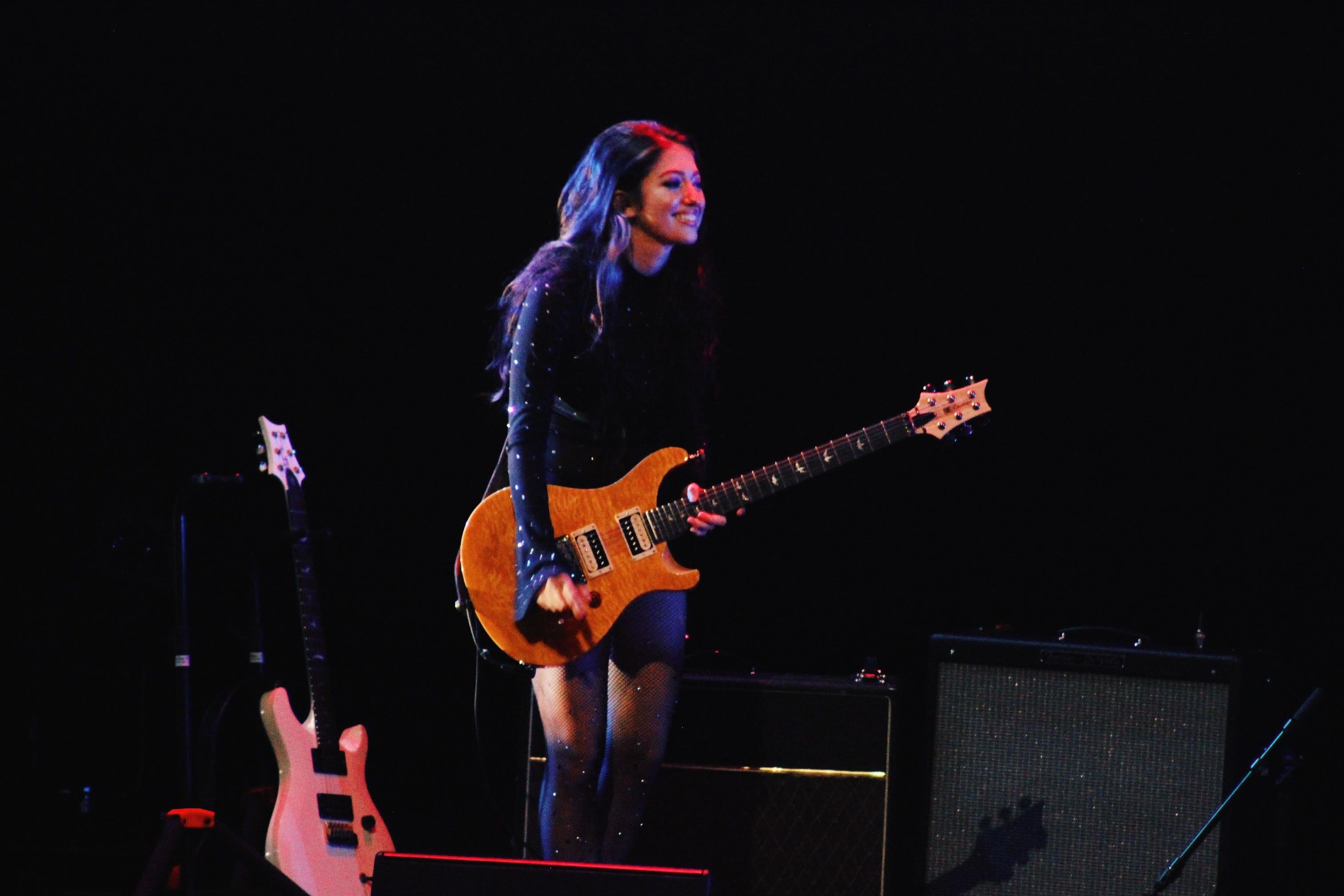 How does it feel to start something professional at a rather young age? Lexii talks about how her eclectic listens and her active imagination result in lovable products.
---
What does it take to be a successful musician? And what's considered success in music?
I think what it takes to be successful in music in general is passion and love for your craft, diving deep within yourself and constantly transforming and growing. I'm not sure what is technically considered to be success in music, but if you're doing what you love and possibly even making a living while doing it, that seems pretty successful to me.
What are your dreams in your musical career?
I'm living a lot of them currently and I am so grateful and blessed for the opportunities I've been given. There's a lot of dreams I have not achieved yet though, but a big dream for me would be to become an artist and release original music.
Do you have a daily regimen in music learning?
I don't have a specific daily regimen that I stick to. I love experimenting and learning different things all the time. It keeps my brain happy and interested. I don't like a lot of daily routines because I get bored very quickly. When practicing, I love to mix in a moment where I learn a song that I'm really into at the moment, because it's so satisfying to be able to play along with them. One thing I do consistently everyday is listen to lots of different kinds of music and watch others play in order to learn different techniques and styles I may not have thought of myself. I love diving into records and different tones and sounds. It inspires me a lot.
What's your typical professional day like?
Chaotic, eventful, and ever-changing. No day is the same and things are constantly being mixed around. Whether it's schedules, times, places, setlists - you name it. You just have to be able to accept it and roll with it.
How has your music taste changed over the years?
I've definitely always had an eclectic taste in music, even when I was little because my parents both listened to so many genres while I was growing up. Since then, I think my music library has at least tripled in size and categories.
"Anything where thrill is involved is for me."
How long have you been involved with music?
I have loved music since the day I was born. I played various instruments (violin, clarinet, drums, piano, etc.) growing up because it was fun and I love to try new things. I started playing guitar when I was 12 and the rest is history. I'm 21 now.
Do you play for any bands? Who? Did you join/form them?
Right now, I play for artists like Pink Sweat$, Chloe x Halle, Iann Dior and a few others. I've done various appearances as well like I did for the Game Awards in 2018 and the Red Dead Redemption 2 Live performance, along with many others. I just like to play, so any opportunity I get, I'm very grateful for and treat it in a special way.
Have you composed any songs/albums?
Currently in the process.
Tell us about your favorite musicians/bands.
There are too many to name, so it would be impossible. I draw influence and inspiration from any musicians/band. Some of the most influential artists to my career have been Michael Jackson, Van Halen, Lady Gaga, Mac Miller, Stone Temple Pilots, Chris Cornell, David Bowie, Aerosmith, Led Zeppelin, Post Malone, Toby Keith, and … .
How do you get inspired to make music?
I'm inspired by many things, musical or not. I do a lot based off of vibes and emotions I happen to be feeling at that moment. I always feel like I'm writing a soundtrack to my day or a certain event I have in mind as if I were in a movie or something.
How do you see your audience? What do you want to tell them and what do you expect from them?
I see them as people I am so grateful for and love very much. I appreciate them so much for taking the time to listen, watch, and support everything I do. It means the world to have any sort of support for doing something I love so much. I do not expect anything from anyone; I just do things that make me happy and hope others love it too.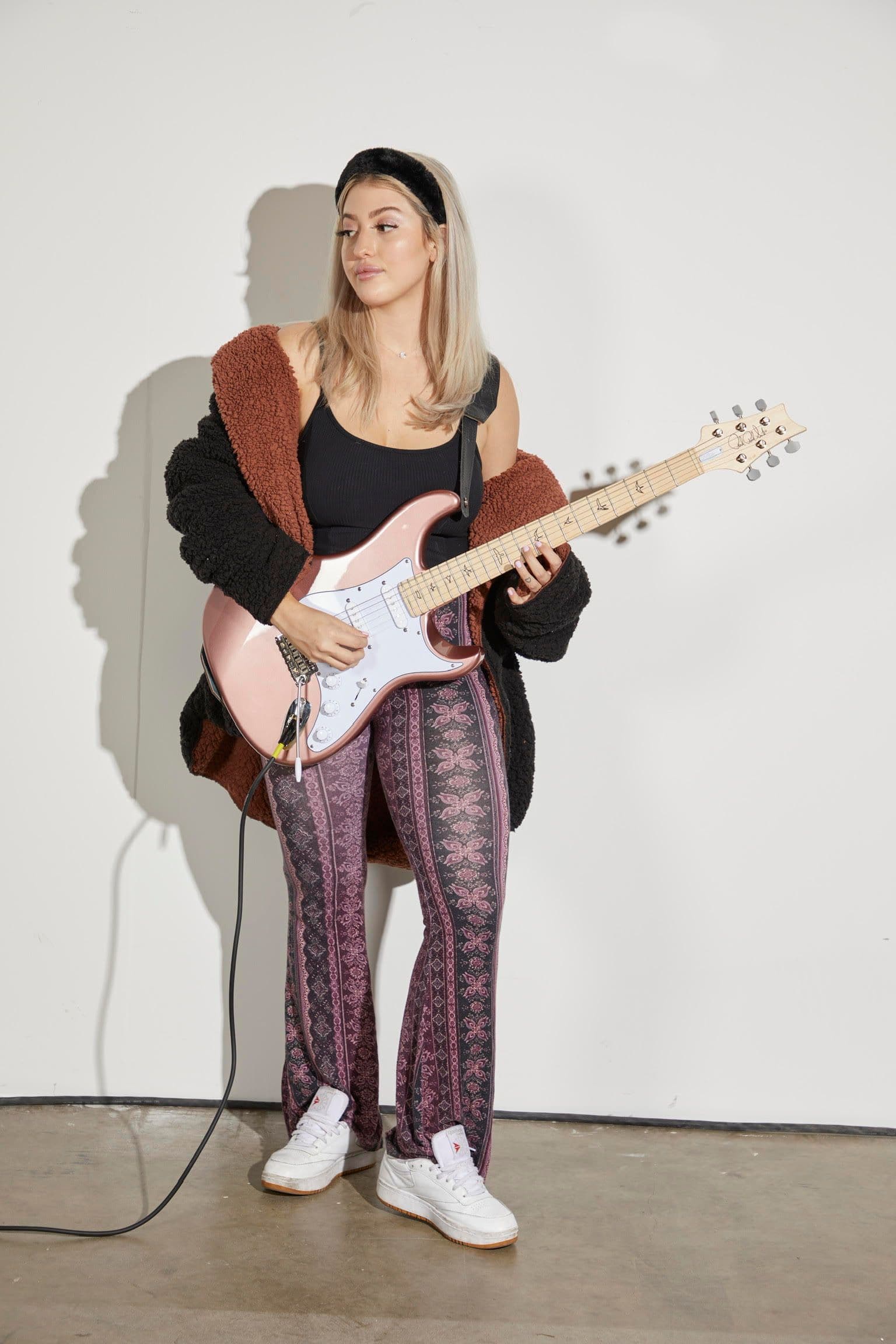 "Gender has nothing to do with talent and ability, yet it always seems to be the focal point of people's arguments as to why someone doesn't deserve what they have."
Where do you think rock n' roll is today and where is it going?
Rock and roll is always evolving. People draw influence from rock and roll in every genre and it is present in a lot of music today. It just doesn't sound like it did 30 or 40 years ago and it never will again, but traces of its roots will always be present and that's pretty magical.
What are some of the challenges as a musician, especially a female musician?
Being a musician is FULL of challenges, but maybe that's what keeps it exciting. I would say being a female in music draws a lot of insecure people to you. Gender has nothing to do with talent and ability, yet it always seems to be the focal point of people's arguments as to why someone doesn't deserve what they have. It's very interesting.
When and where were you born and raised?
1999, South Lake Tahoe, CA
Aside from music, what studies and jobs do you have or have had in the past?
I had a long career in soccer that I took very seriously before I discovered the guitar. Other than that, music is all I have ever done and wanted to do.
What are some of your hobbies?
I love being active and working out. I love snowboarding and driving and riding waverunners. Anything where thrill is involved is for me. I also love anything horror related, whether it is movies or haunted houses or real paranormal experiences, I love it all.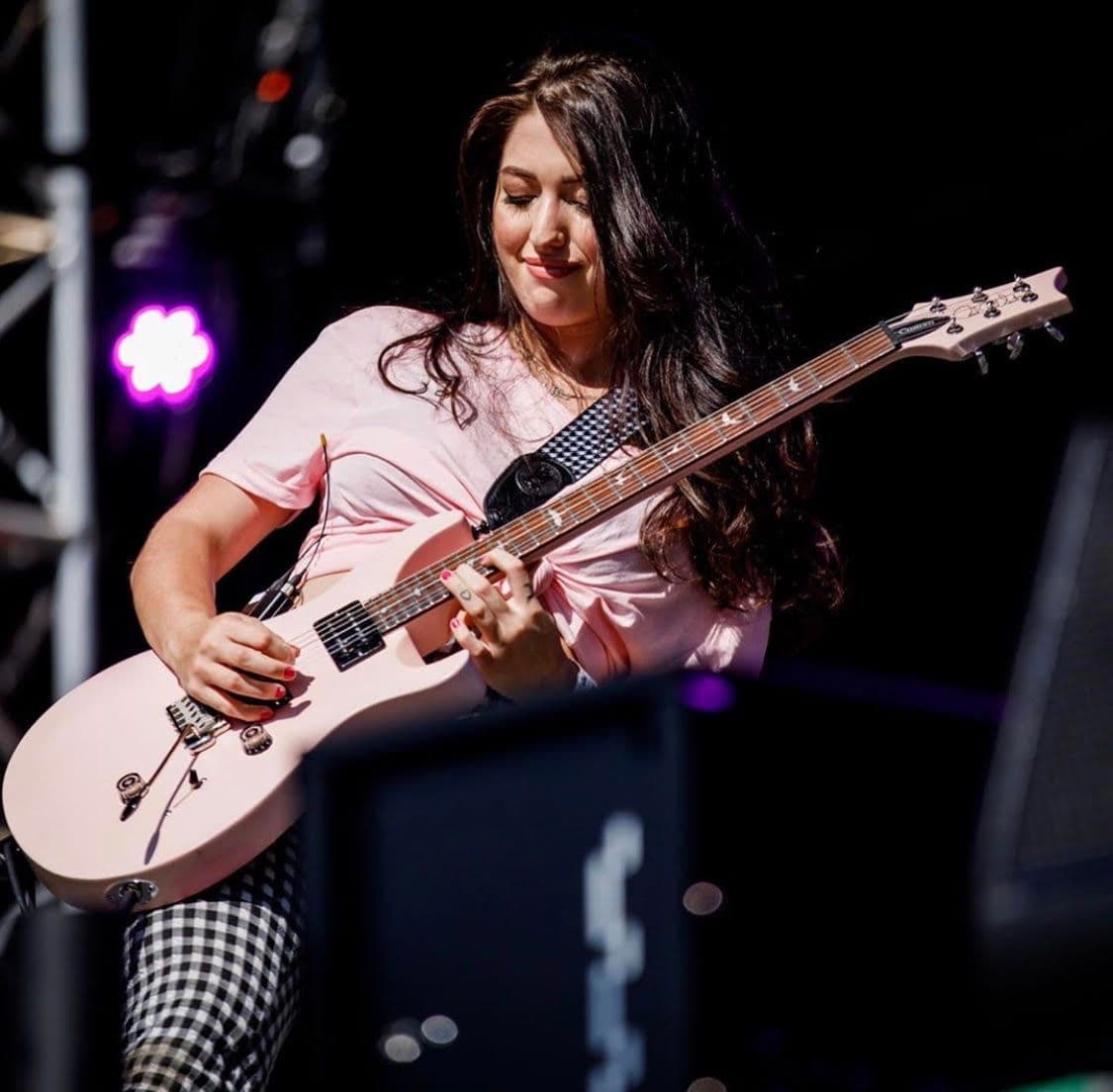 "...traces of the roots of rock and roll will always be present and that's pretty magical."
How did you discover your musical talent and passion?
I'm not sure. I'm pretty certain it was always within me and was never hidden.
How can music change the world?
Music has the ability to lift every soul and voice, to inspire the masses and to bring people together. I think in times like now, it is so important.
Does it sound scary to choose music as a career?
Absolutely not. Living your dream as a career? That sounds pretty amazing to me.
Is there a favorite music documentary that you would like to recommend?
I always love "This Is It" by Michael Jackson. I read a lot of biographical, autobiographical books that musicians put out too. Freddy Mercury's was amazing. The list is endless like Steven Tyler's, Sammy Hagar's, and David Bowie's, and I recommend them all.
What bands or solo musicians have you been listening to this year?
This year, I have discovered my love for Grimes. Kid Cudi has also released an incredible album recently. There are also: Greta Van Fleet, Iann Dior, Chloe x Halle, Pink Sweat$, HERS (the band), IDLES, Harry Styles, Tyler-The Creator, Cordae, Trippie Redd, Lil Uzi Vert, The Kid Laroi, Tame Impala.. SO MANY!