Feeling the power of music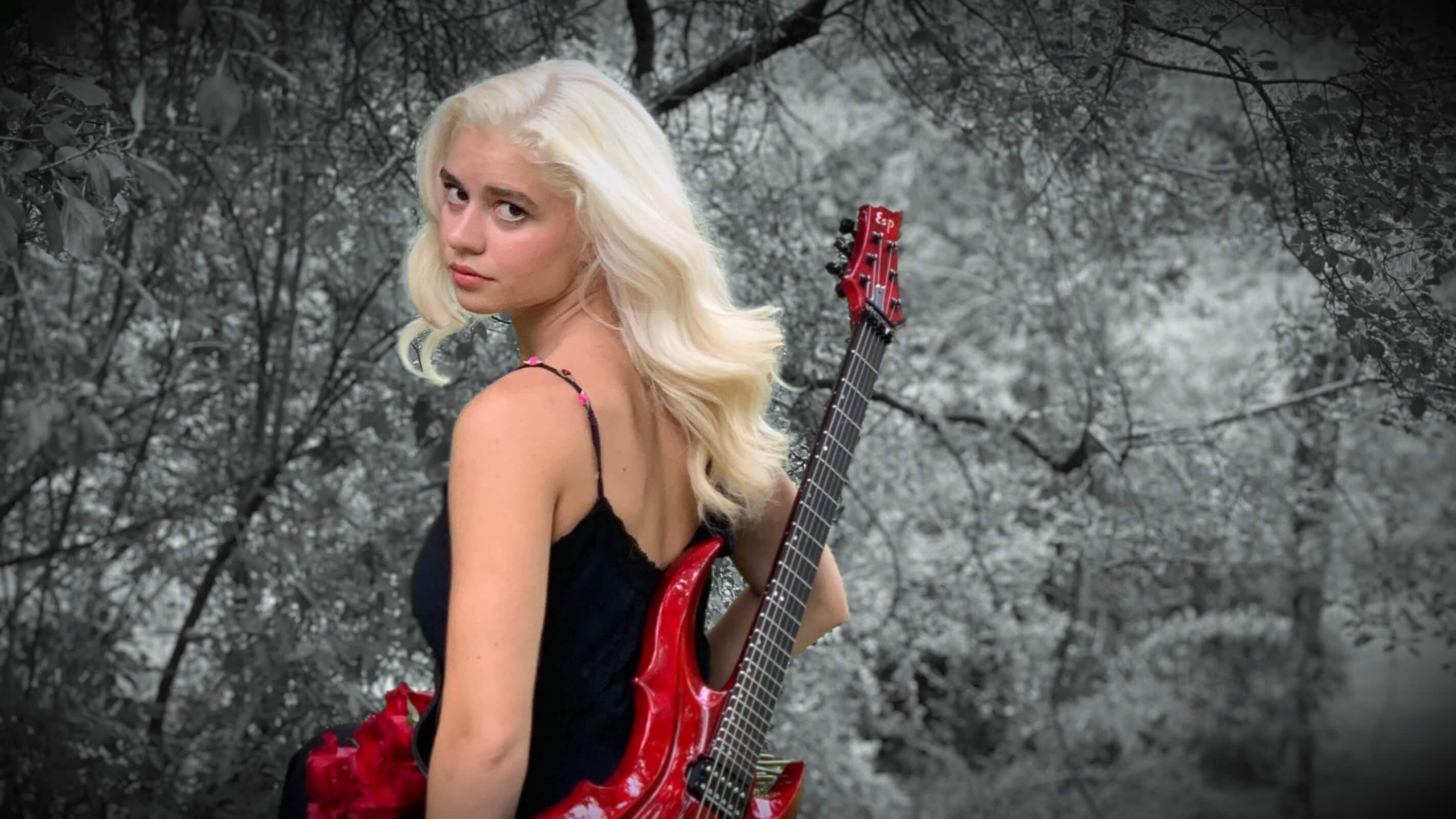 Riding on the wave of inspiration, Lexi Rose talks about how she communicates with her audience, how she views female musicians, and how important people in her life have helped her to be what she is today
---
How long have you been involved with music?
I've loved music my entire life, I've been playing instruments since about the first grade when I took up the flute. I took it home from school and tried to figure out everything it could do. It was the first time I became obsessed with anything.
Do you play for any bands? Who? Did you join/form them?
No official band yet, but I am planning on starting one in the future with the release of my music.
Have you been self-taught or studied music academically?
I am 100% self taught. I will be majoring in music in college this winter, I'm super excited about it!
Have you composed any songs/albums?
I am currently working on my first album "Derailed" and will be releasing it at the end of summer! I will also be putting out a taste of my originals soon with the release of two singles from my album.
Do you have any near future or further plans for your music? Whether a project on your own or any other music related collaboration? Where are you going with music?
For now, I'm just really focused on finishing my album and riding this wave of musical inspiration I'm on. As far as where I plan on going with my music, I really want to create a unique sound that inspires people. I hope to be there for people when they need to escape the insanity that can sometimes be this world. Music is such a comfort during hard times. I would like my music to empower people when they're feeling weak. I want to have as many friends to sing and strum to as I can because there's no better form of communication than music.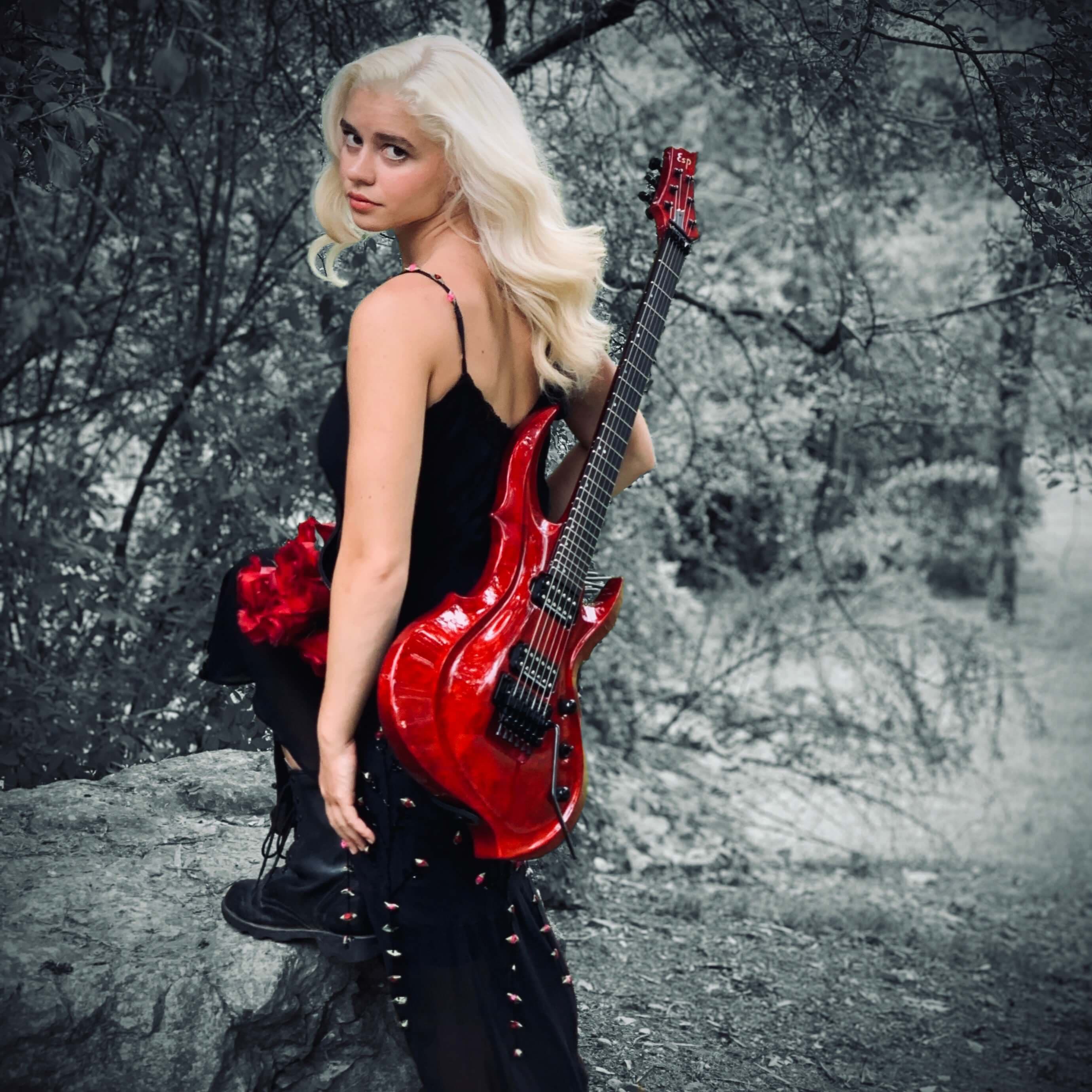 "I would like my music to empower people when they're feeling weak."
Tell us about your favorite musicians/bands. Who were your main influences?
I love rock and metal and have always had a soft spot for bands like Guns N' Roses, Metallica, and Iron Maiden. I've been majorly influenced by Gary Moore. I've always found his guitar playing extremely soulful and inspiring. His music has definitely helped me to see guitar playing in a whole new way. Amy Lee has also been a big influence for me, I admire her voice and have used her singing for inspiration many times in my own singing.
Do you play for any bands? Who? Did you join/form them?
No official band yet, but I am planning on starting one in the future with the release of my music.
What does music mean to you and what are your expectations?
Music means sharing. It's the best vehicle for conveying anything you want to so many people. It's a great privilege for me to be able to be a part of that in any way. I think music conjures us to rise to our higher selves.
How do you get inspired to make music?
I get inspired by just listening to music. As a listener, I get lost in songs. I play a game where I imagine if and how I would've written the same song. A lot of my ideas have been born that way.
How do you see your audience? What do you want to tell them and what do you expect from them?
I see my audience as a vital part of a communion. I couldn't say anything if I had no one to say it to, and for those that want to hear it, we're all on this emotional and mental plane together. It's beautiful. I want to tell them that no matter what they're experiencing, they're not alone. We're all on this roller coaster called life and we'll all make it out, not only alive, but stronger and better than when we started. I expect my audience to keep me honest and pure.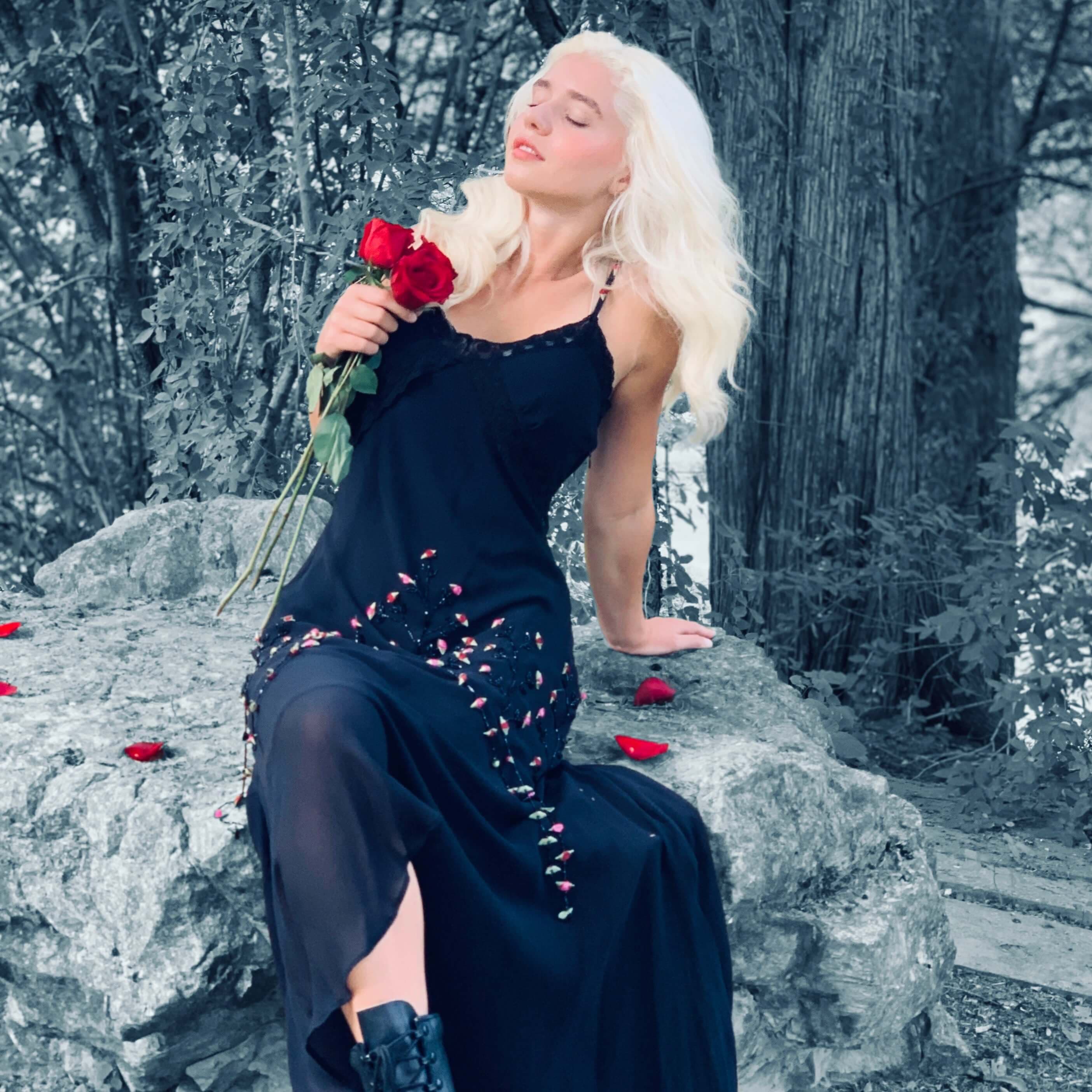 "I like rock music just where it is because it's more intimate"
Where do you think rock n' roll is today and where is it going?
With the exception of soft/pop rock bands, anything with a real edge is definitely in the underground and that's where I like it. Hopefully, it will stay there for a while longer. I do think that if the right new sound came about, rock could see a mainstream resurgence. But I like it just where it is because it's more intimate.
What are some of the challenges as a musician, especially a female musician?
I would say it's originality because there's so many musicians competing for your ear. As a woman, there are advantages. One being since it's a male dominated industry and so few of us, I believe there is a pent-up demand for good female musicians. But we have a lot more to prove than men do, as far as substance goes. Women get pigeonholed and sometimes pigeonhole themselves as sexy vixens. And we have to do a lot more convincing.
Do you believe in paying to see an amateur newly-formed band even though you can pay the same money for a much better performance in town?
I'm certainly not opposed to paying for amateur talent. You have to start somewhere. There are some very talented new bands out there. Your local scene is full of them and are worthy of support. And, honestly, I'm partial to smaller and more intimate settings.
Do you believe in bad music? If so, what is bad music?
I do believe there is an ugly segment of the music business that creates bad music. Bad music is anything created to promote a monetary agenda or a superficial, self serving agenda. It lacks substance, is generic in sound and treats the listener in a condescending way.
When and where were you born and raised?
I was born March 2002, and was raised in Bronx NY.
"I play a game where I imagine if and how I would've written the same song."
Apart from music, what studies and jobs do you have or have had in the past?
I started a cake making business when I was 14, I kept this business for about three years and eventually gave it up to pursue music. I have graduated high school (I was homeschooled) and am starting college this winter.
What are some of your hobbies (obviously apart from music)?
Besides music I am also an artist, I enjoy partaking in all types of art from drawing to spray painting to sculpting. I am also a Senior Master Sergeant in the Civil Air Patrol Auxiliary to the Air force, I am a member of their CyberPatriot team as well as Color Guard team.
Who are your main supporters as an artist and how do they motivate you?
My parents have always been my greatest supporters. They've always helped me to achieve my goals and driven me to be the best version of myself. I am truly grateful to have such a wonderful support system, I wouldn't be where I am today without it.
Whose concert that you've attended has been the most memorable to you?
The first concert I attended was a Kings of Leon show with my aunt. It was such a fun and memorable experience, and it was the first time I could enjoy the rush of the music live with the energy of the band. That concert helped to open my eyes to my love of music, and we had many great times following that.
Are you the kind of musician who wants to change the world? How?
Change the world? That's a lot of pressure. But yeah, I think every serious artist wants to influence the world with their contribution. I wouldn't be doing this if I didn't think I had something to offer the world that would improve it. I want to introduce a new point of view. I would like to encourage people to think for themselves and fully exercise their freedom and expression.