Bare your soul with rock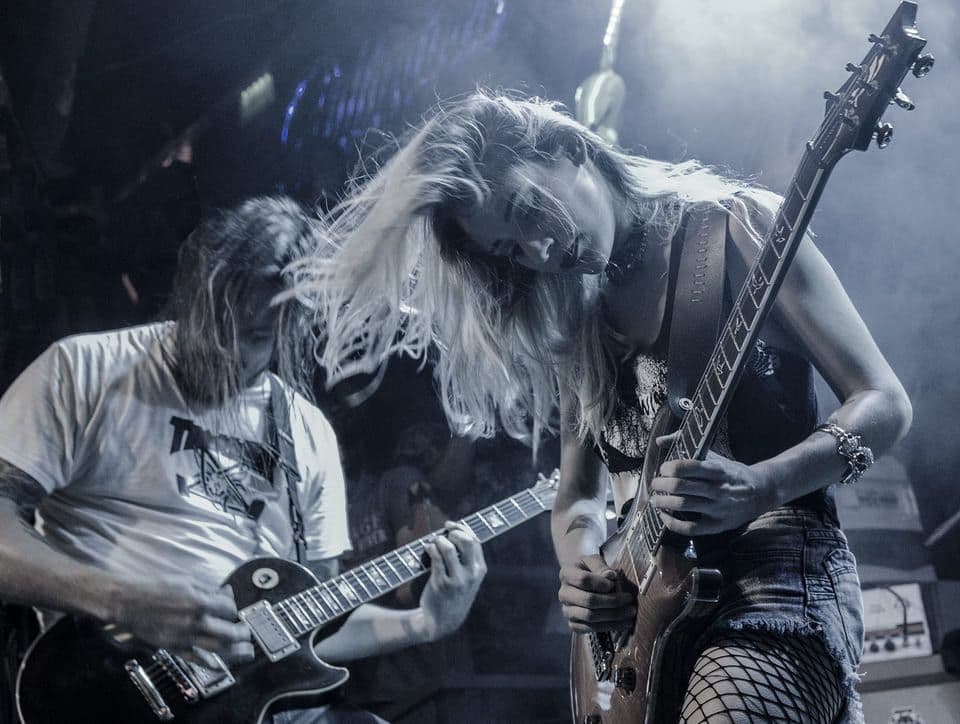 Ideas about music, rock n' roll, and male chauvinism, along with a broad range of recommended bands and songs make the interview of the big Michael Jackson fan and the professional runner absolutely worth flicking through
---
What does it take to be a successful musician? And what's considered success in music?
I think it depends on the person. For me, success is to live with dignity as a professional musician and to do the type of music that I like. Filling a stadium or a small pub does not make a difference, the important thing is that my creation echoes in the public.
What are your dreams in your musical career?
I would love to have enough support from the public to only worry about creating music. I love to publish one or two albums per year and have the possibility of playing it in different cities around the world.,As I said before, it does not matter if it is in large stadiums or small theaters, as long as they attract people who appreciate what I do.
Do you have a daily regimen in music learning?
This past year due to the pandemic, I have actually had to spend a lot of time teaching because I don't have any income from the shows. Teaching is a good way to spend all day playing. I think I have more hours on the 6 strings than before. It might not be as many hours creating or studying as I would like, but every day I dedicate at least an hour to practicing something or studying some task that the teacher leaves me. I intend to continue studying with a teacher and I plan to continue doing it my whole life. Something fantastic about music is that you never fully understand it, you always learn something new.
What's your typical professional day like?
I try to plan on teaching hours no more than 4 days a week, so I have at least 2 days to dedicate myself completely to studying and composing. Physical training is also an integral part of my preparation as an artist, so I dedicate an hour to it per day. It usually includes running, biking, and now I'll swim again.
On the productive side, I am finishing the pre-production of my first EP that I hope to publish during the 2nd quarter of 2021, and that takes a lot of my time. I also have to create material for my social networks to which I owe a lot and I can't put it aside. All of that takes a lot of my time.
How has your music taste changed over the years?
My musical taste has changed a lot in the last 5 or 6 years, I went from being a great fan of Michael Jackson to being a super fan of Heavy Metal. I then expanded my spectrum to rock in general and its different fusions. I studied the works of guitarists like Joe Satriani, Steve Vai or Andy Timmons. I have developed a taste for rock fusion and jazz, so today my taste is pretty wide.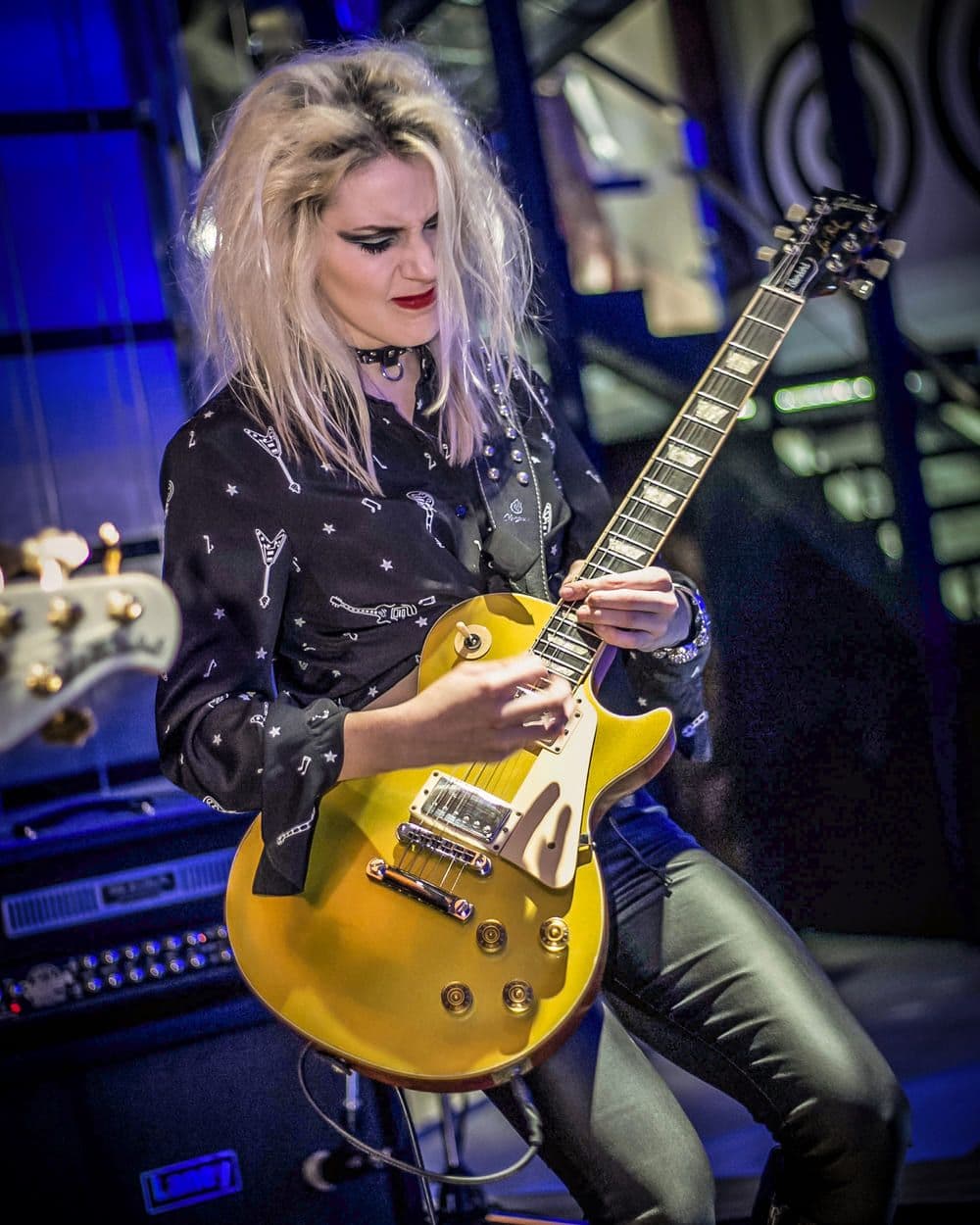 "I believe that music is an alchemy that feeds on other music and on our daily experiences"
What are the impacts of Covid-19 outbreak on your music life?
It was very important for me because at the beginning of the year I had made a contract for a season of shows in Doha - Qatar and all of that was suspended. The shows in my country were also completely suspended for almost the entire 2020, and until today (December 2020), it has not returned to normal. So I had to take advantage of this situation to dedicate myself to composing music, recording and teaching to survive.
How long have you been involved with music? 
I have played guitar since I was 16 (now I am 24) but in a dedicated way for the last 4 years.
Do you play for any bands? Who? Did you join/form them?
Currently I am only playing with Bloody Mary, which is a band I formed with my friends to play in nightclubs. We mostly do covers. I also have an instrumental solo project called VALVe (with almost the same musicians) but for now it is inactive; I will surely activate it again when I finish recording my first EP.
Have you composed any songs/albums?
Yes, right now I'm working on that. I have about 7 songs almost finished (pre-production) but I want to have 11 or 12 to go to the studio. Most of them are guitar instrumentals with a couple of vocals.
Tell us about your favorite musicians/bands.
That is very extensive and varied. I am going to try to name a few of each style that I currently listen to. The classics are always present, Hendrix, SRV, Stevie Wonder and Michael Jackson are never missing from my playlists. The great guitarists like Steve Vai, Joe Satriani and Andy Timmons. To this, I add new tastes like Vicente Amigo's Flamenco or Nathan East Fusion, Joe Bonamassa Blues and I can go on all day naming musicians and bands that I admire.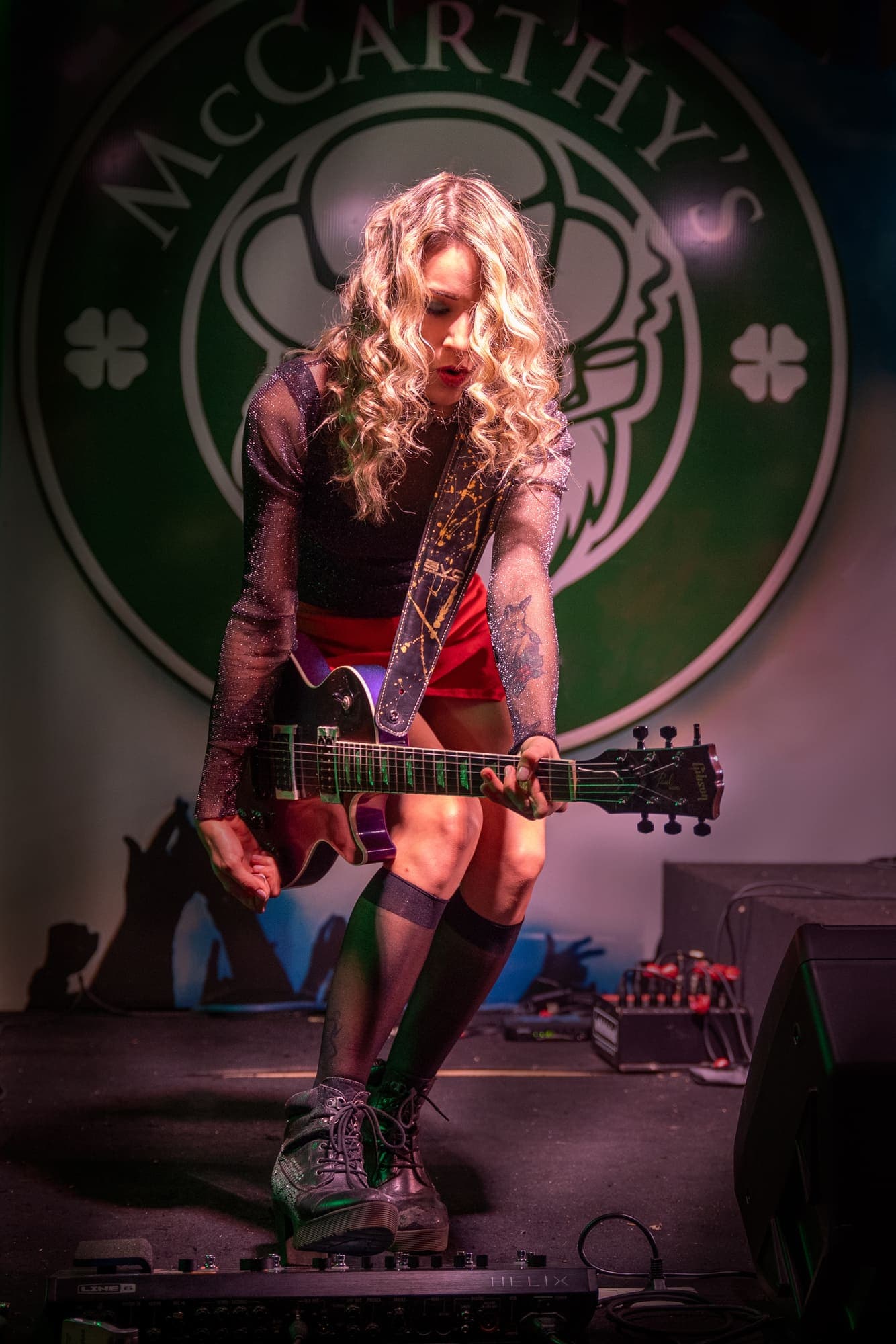 "You pick up the guitar and go out to deliver everything on stage without lies and with your soul exposed"
How do you get inspired to make music?
I believe that music is an alchemy that feeds on other music and on our daily experiences. The more varied our musical style is, our composition will give better results.  So I can say that my most important inspiration for making music is listening to music. In addition to that, many ideas and musical projects are formed in my mind while I run.
What are the responsibilities that are subjected to you as a result of having a huge fan base?
I do not feel like a famous person. I know I have followers on social networks and many positive comments, but my daily life has not changed much until today, which I feel is positive. On the other hand, I feel a responsibility with my followers to continue delivering good quality videos and interesting content every week. It is hard work but I am convinced that it will pay off.
How do you see your audience? What do you want to tell them and what do you expect from them?
I like the fact  that my audience is wide and varied. I don't want to be a musician who only makes music for other musicians. My challenge is that my instrumental composition be enjoyed by all the members of the public, whether they are guitarists or not. About my thousands of followers on social networks, I would love them to listen to my album when it is available, and I would really love that at least a part of them go to see me in concert when the tours are resumed.
Where do you think rock n' roll is today and where is it going?
I think that today rock is unfortunately NOT in the mainstream, but that does not mean that it is dead or that it will die. The essence of rock is expanding and merging with other styles and that is good, because its DNA will continue to expand. I have a very broad concept of what rock is: For me, rock can be at 60 or 140 BPM, it can be in 4/4 or 6/8, it can have a lot of distortion or none, because rock is an attitude with that you pick up the guitar and go out to deliver everything on stage without lies and with your soul exposed.
What are some of the challenges as a musician, especially a female musician?
The world of rock is customarily male chauvinist, which can be a problem for women, but it is also an opportunity. At the beginning, my posts had a lot of male chauvinist comments that discredited my abilities as a guitarist, but based on study, practice and perseverance, I was winning a little more respect. What is striking is that my most critical audience is generally my own colleague guitarist.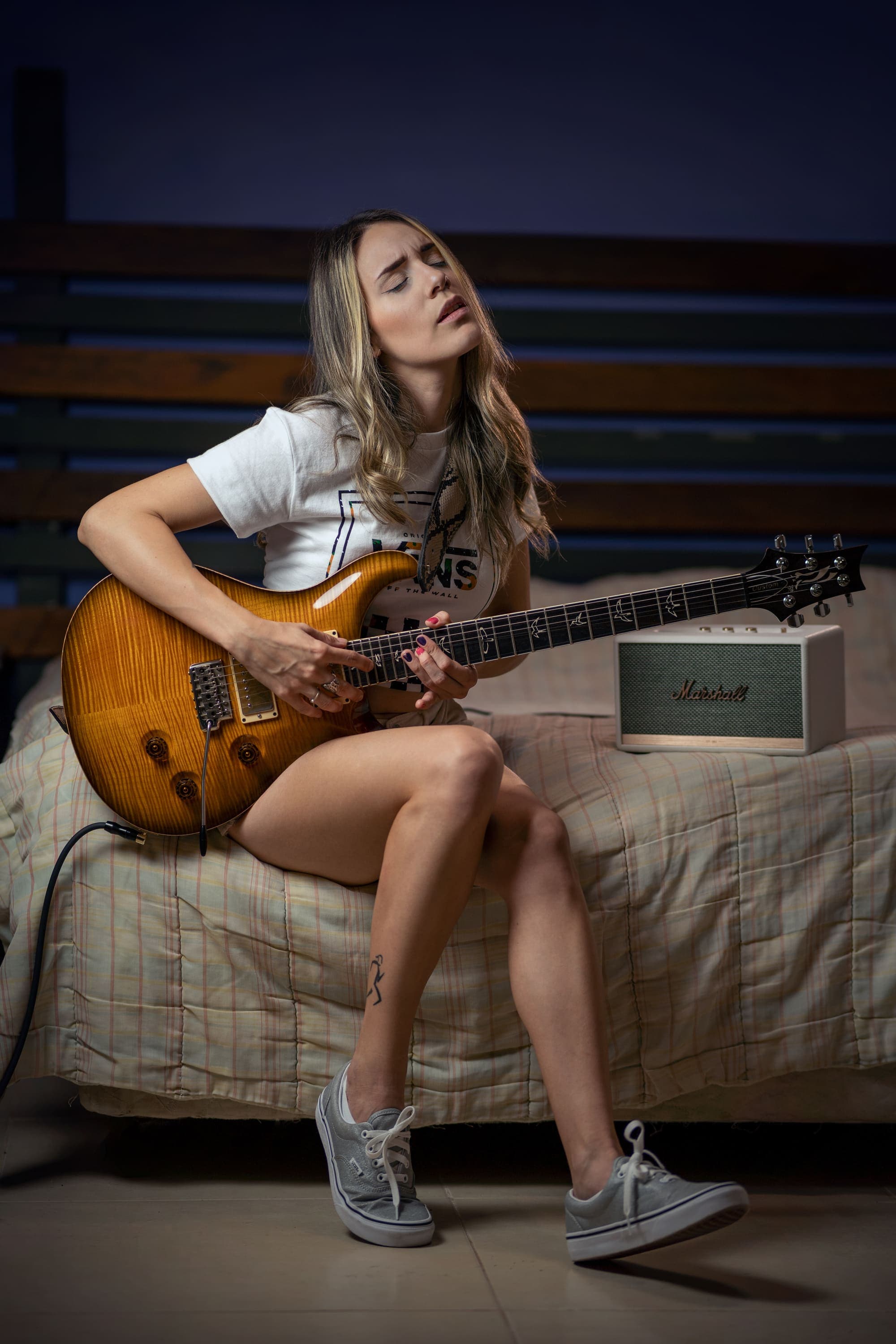 "The next step in our evolution must be harmonious awareness with our peers and our environment, and I believe that artists should be the main promoters of this evolution"
When and where were you born and raised?
I was born and raised in Asunción del Paraguay in 1996.
Aside from music, what studies and jobs do you have or have had in the past?
Besides studying music at the Conservatory of Asuncion, I also studied other complementary subjects, such as graphic design and professional makeup; knowledge that is currently very useful to support my artistic career. I've had other jobs before, but I've been in music full time for a few years now.
What are some of your hobbies (obviously apart from music)?
Mainly sports; running became an important part of my life so much that last year, before the pandemic I participated in the national long-distance Trail Running Championship with very good results. Several ranks were won in my category. I also run city races, at least one Marathon (26 miles) a year and I complement it with a little cycling and swimming. I also like hiking and various other activities such as sport shooting.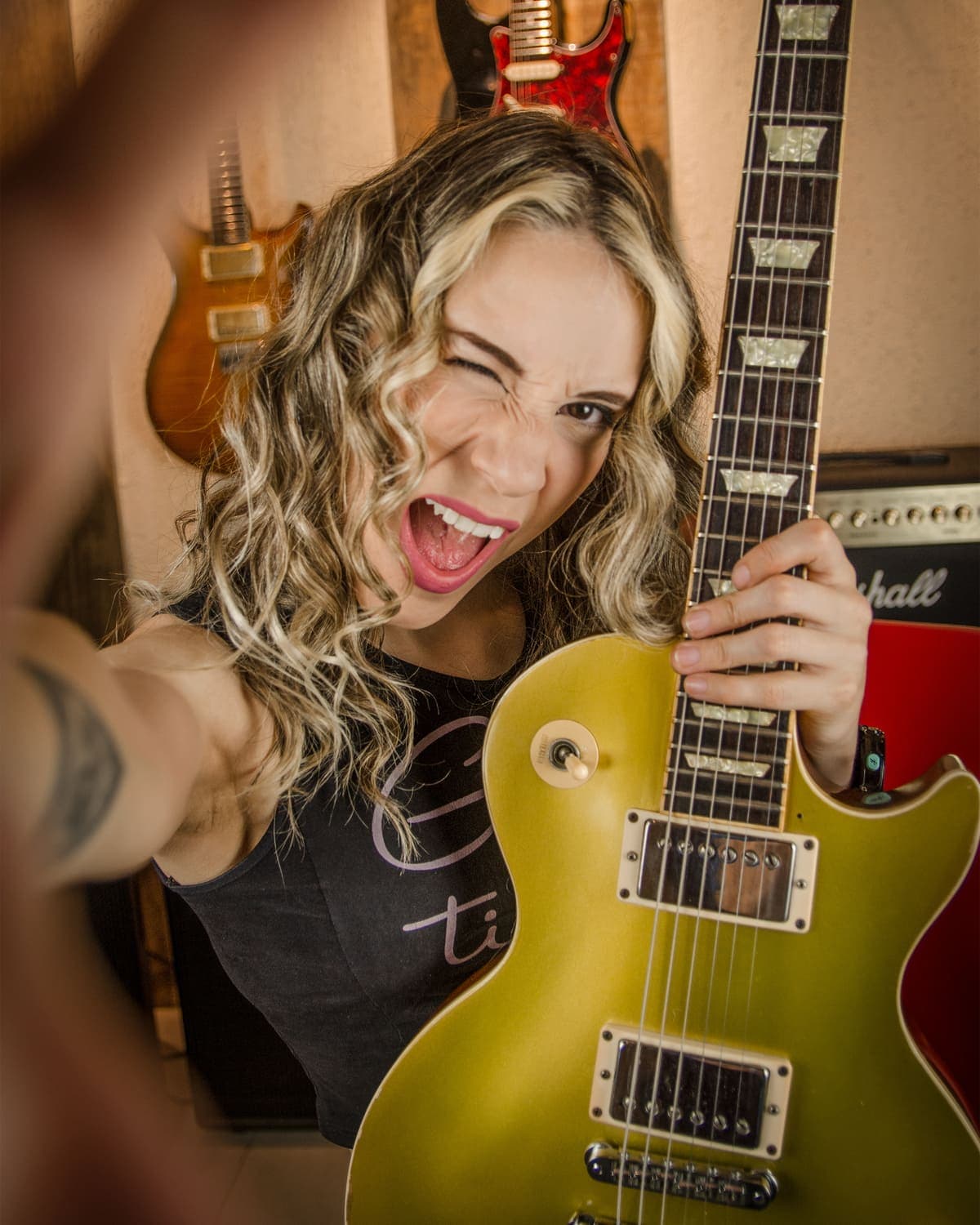 How can music change the world?
The only thing that differentiates humans from animals is our sensitivity to art, and music is possibly our deepest and most powerful artistic expression. Humans changed the world when we learned to master fire and build tools. The next step in our evolution must be harmonious awareness with our peers and our environment, and I believe that artists should be the main promoters of this evolution.
Does it sound scary to choose music as a career?
Yes, and especially in a country as small and limited as mine. In our market there are very few cases of musicians who have transcended the borders and developed a dignified life out of music. Lack of examples to follow makes the decision much more difficult, but for me it was always clear that a happy life could only be achieved by dedicating myself to what I really love.
What bands or solo musicians have you been listening to this year? (Our readers would appreciate it to update their playlists.)
I am going to recommend 5 songs that caught my attention this week:
(1) A German guitarist named Henrick Freischlader, listen to "Desert Love" first
(2) The Brazilian Gabriel Santiago with his song "Gimme 5"
(3) The Spanish Vicente Amigo and his "Tres notas para decir te quiero"
(4) Kiko Cibrian and "The Call" from his fantastic album "Kiko" from 1982
(5) Lari Basilio "California Waves"
Do you think your childhood exposure to music has influenced your style today?
Without a doubt, seeing my father play the guitar during my childhood was indisputably the starting point for me. I could not tell you in what proportion the transfer was genetic or learned, but surrounding children with good music could be the way to a much brighter future for humanity.