Fight for your passion
With a strong intention, dream of Grammy and lots of persistence, Mary has set foot on the path toward reviving rock and roll and stripping it from male domination
---
What does it take to be a successful musician? And what's considered success in music?
As an artist still grinding to become a successful musician, I try to follow the 3 P's rule (patience, passion and persistence) and of course working hard is very important. We have to set goals for ourselves and become better everyday. Success in music, for me, is to be able to make music as a full time job, to have fun and be happy during the process. I don't need a lot of money or a lot of fame, I just want to make enough to be able to make music for the rest of my life.
What are your dreams in your musical career?
I come from a small country, so the music industry here is limited and saturated, and most people tend to limit themselves as well as their dreams, but I've always dreamt big. I wanna be signed by a big record label, tour around the world, inspire people, have my own guitar signature, and maybe, who knows, win a Grammy. Dreaming is free, and it will point you out into some direction, it's a starting point, and if you don't dream, you'll feel lost. I'm aware that reality can be tough sometimes, but I'm gonna keep working really hard, everyday, until I have my big shot.
Do you have a daily regimen in music learning?
I try to practise and create everyday, but of course, there are days where I'm not in the mood, or I'm tired from work, or I just have other things to do. Here's a reminder: it's not about how long you've been playing, but how much you practice and dedicate yourself to it. I can give a few tips that worked for me whilst learning music by myself.  When it comes to guitar, I've always learnt and evolved by learning my favourite artists/bands' music which has a lot of advantages. I intend to play a song that I like. I'll be less likely to get frustrated during the process, and unconsciously I'll learn technique. I still do this all the time. When it comes to songwriting, I think it's important to create something every day/week. I'm always writing melodies and lyrics, and when I'm not inspired to make my own music, the way I can keep that creativity alive is to give my input to the covers I make for social media.
How has your music taste changed over the years?
My first years I was obsessed with punk/rock, pop/rock music. These are my roots. I also grew up listening to a lot of 80's music. Nowadays, I look for good melodies and feelings. Genre doesn't matter as long as it makes me feel something.
How long have you been involved with music?
I got my first guitar on my 10th anniversary, so it has been 15 years since I got into this music journey.
Do you play for any bands? Who? Did you join/form them?
I have my own project as "Mary N", and usually I play with a support band.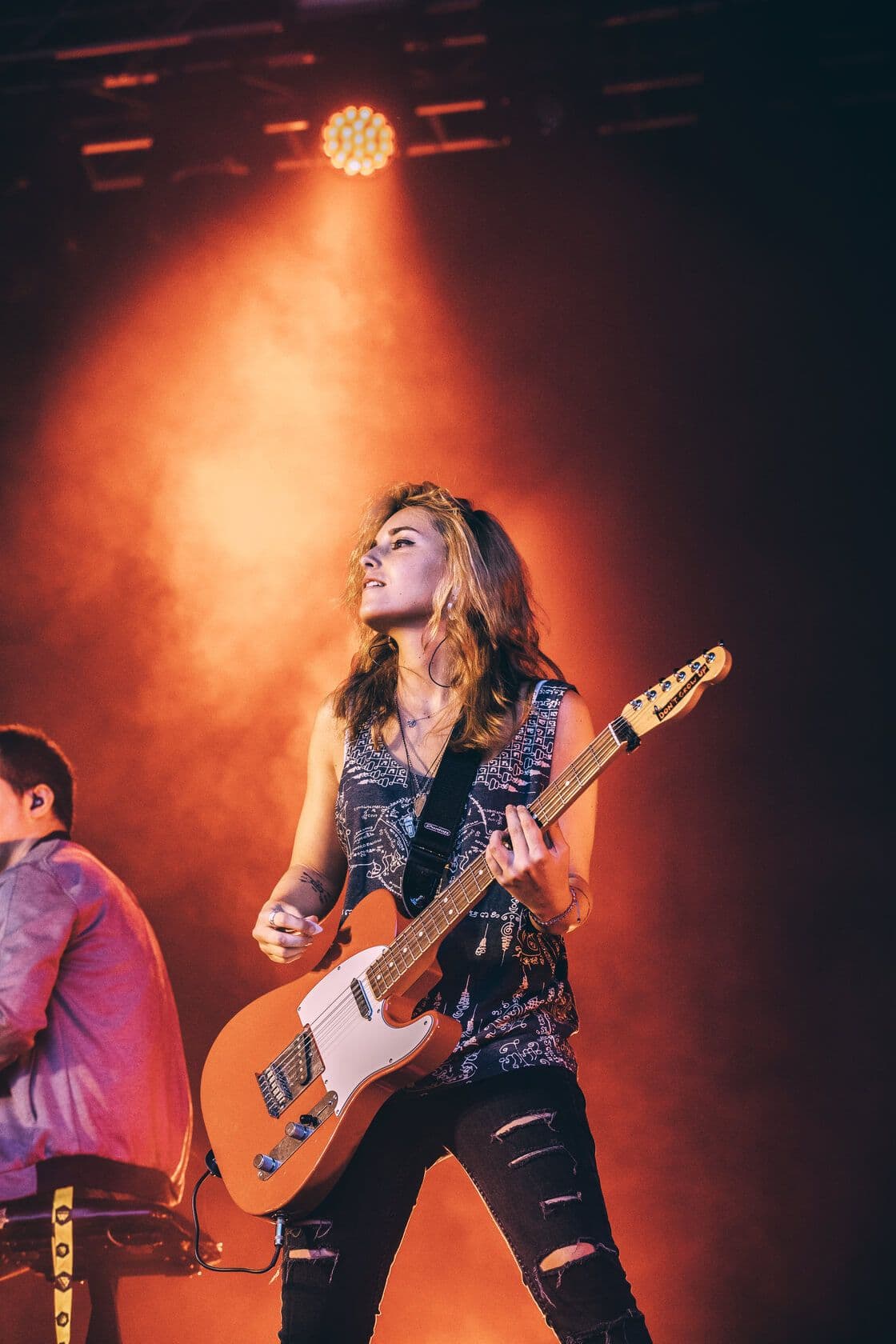 "Success in music, for me, is to be able to make music as a full time job, to have fun and be happy during the process"
Have you composed any songs/albums?
In 2015, I wrote, produced and released my debut album, "Patience", as an independent artist. Last year, I released a new single called "Ready" that will be a part of my second album, which I hope to continue to work on in 2021.
Tell us about your favourite musicians/bands.
It's hard to highlight only a few of my favourite artists/bands, but here it goes:  Michael Jackson, McFly, Avril Lavigne, John Mayer, Paramore, Pvris, Polyphia. All of these artists have their own identity and they've inspired me to become the artist I am today.
How do you get inspired to make music?
I can't force myself to be inspired, it sort of happens, more often when I'm sad than when I'm happy. I can help the process by listening to a lot of music, going out for experiences, listening to people's stories.
How do you see your audience? What do you want to tell them and what do you expect from them?
I see my audience as what I like to call "the golden crowd", once they join the family, they tend to stay, they're faithful, and they really like what I do. I wanna thank them for all the love, support and strength they have been giving me. I feel so grateful for having these lovely people watching me grow as an artist and helping me get better. I appreciate every feedback they give me. I learn a lot from them and I hope they can learn a lot from me as well. I'm really happy to see this family growing.
"Dreaming is free, and it will point you out into some direction"
Where do you think rock n' roll is today and where is it going?
I see rock n' roll not only as a music genre but as an attitude, and that never disappears. I like to think that rock n' roll decides, from time to time, to go on vacation and when it comes back, it comes refreshed and renewed, but one thing is for sure, it always comes back. It's cyclic, and I think it's coming back again slowly. Of course, there are artists/bands that never stop playing rock music, but I'm talking about bringing rock n' roll back to the big picture again.
What are some of the challenges as a musician, especially a female musician?
As a musician, to be taken seriously is quite a pain. We face a lot of rejection. The competition is huge, because now anybody can show their work on social media, so it's hard to stand out. It's hard to get to the point where promoters start paying you for your work, instead of thinking that they're the ones doing you a favour. Music gear is expensive, we have to invest a lot. It's hard to get record labels attention, if you don't have big numbers to show them. Frustration and the feeling of giving up become our best friends. It's a long list of challenges. I think the biggest challenge for a female musician is getting the respect from people, especially in the guitar world, where the biggest portion is for men. But I believe that, if you're good, you're good. It's all about your intention, and my intention is to make music and share it with people. I don't need to dress up a certain way to over-compensate my talent, I know my worth, I know how much I've been practicing, learning and grinding. My focus is on music. This way, people will respect you, whether you're a man or a woman.
When and where were you born and raised?
I was born and raised in Lisbon, Portugal, on April 21st, 1995.
Aside from music, what studies and jobs do you have or have had in the past?
I only studied until high school. I never went to college. I did a few side jobs during high school, just to make some extra money. I've also been involved, since I can remember, with my family business, and when I was in high school, I started working there part-time, now I work full-time.
What are some of your hobbies (obviously apart from music)?
Whenever I have time, I like to go to a good spot, take my cruiser and have a smooth ride down the streets, get some fresh air on my face, clear my mind. I also like to read. I love to hang out with friends and family.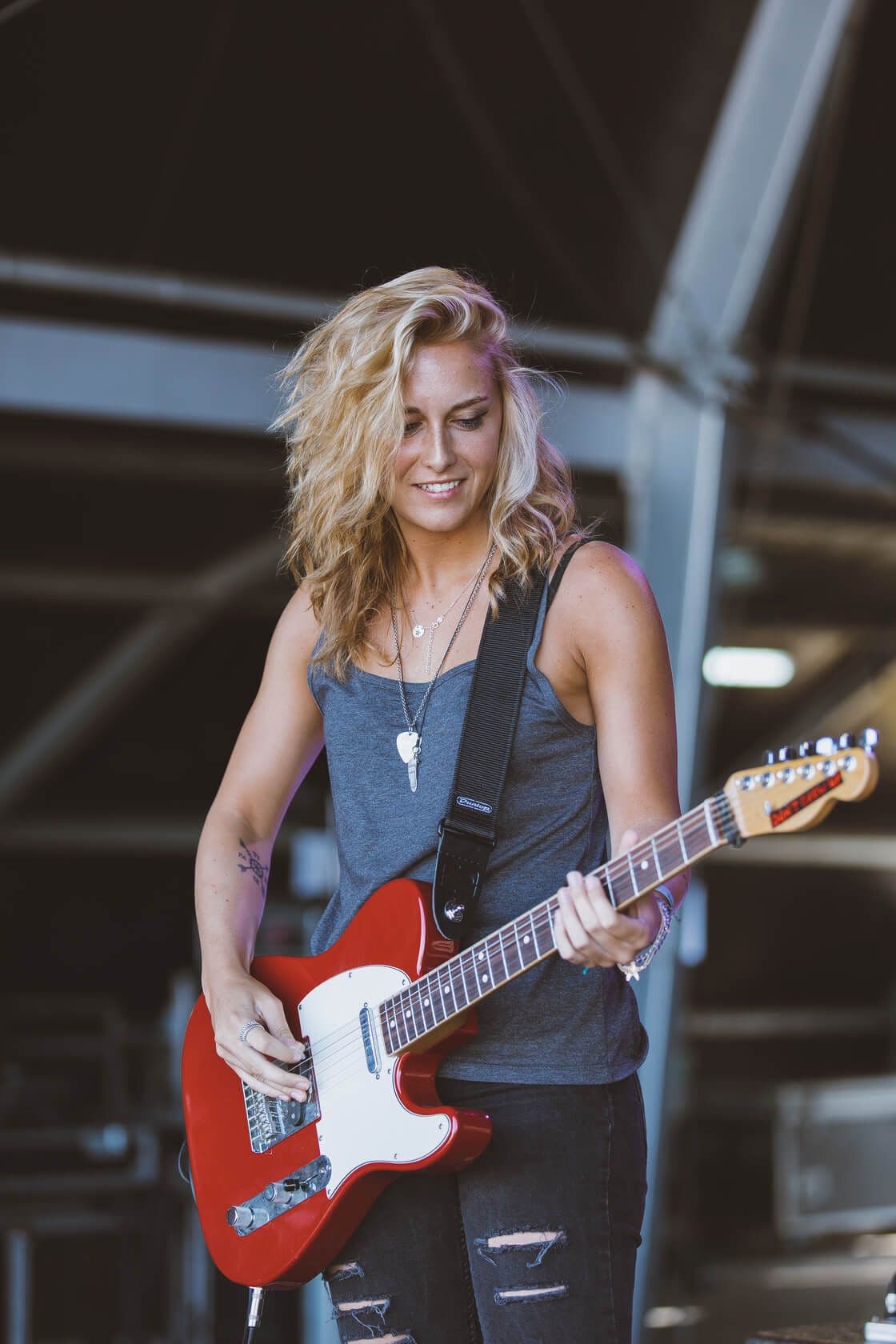 "I see my audience as what I like to call "the golden crowd", once they join the family, they tend to stay, they're faithful, and they really like what I do"
How did you discover your musical talent and passion?
I've always liked to sing (secretly and just for fun) and I think it was when I first saw, for the first time, the music video for "Complicated" by Avril Lavigne that I fell in love with the guitar. From that day on, I knew I wanted to have a band, have fun, make music, but mostly, to learn how to play the guitar. At 10 years old, I got my first guitar, and that's when it all started, and throughout the years I have developed my passion not only for the guitar, but for other instruments, for singing and songwriting.
How can music change the world?
Music is an universal language, it can reach everybody and it's constantly changing the world. Artists use music to express themselves, send messages, share experiences, bring people together, make statements, and all of this can inspire, influence, and give perspective to people. This can have a huge impact in the whole world if you're an artist with a voice to millions of people, but even if you can't reach out that many people, your music can change one person's world, and that's enough to start to make a change, hopefully, for the better.
Does it sound scary to choose music as a career?
It sounds scary, especially when you start from zero. What I mean is being the first in your family trying to pursue a music career. It's like being dropped in the middle of nowhere, all alone, and you have to figure out where to go first and in which direction. Besides that, you feel the need to constantly prove to them that you made the right decision, so they don't get disappointed. Music is what I love to do, it's my passion, so I'm willing to fight for it.
Is there a favorite music documentary that you would like to recommend?
The first that comes to my mind right now is Michael Jackson's This Is It.
What bands or solo musicians have you been listening to this year?
I've been listening to a lot of random songs this year, not any specific artist/band, but you can go check out Pvris, Polyphia, Dirty Loops.
"I think the biggest challenge for a female musician is getting the respect from people, especially in the guitar world, where the biggest portion is for men"