The power of music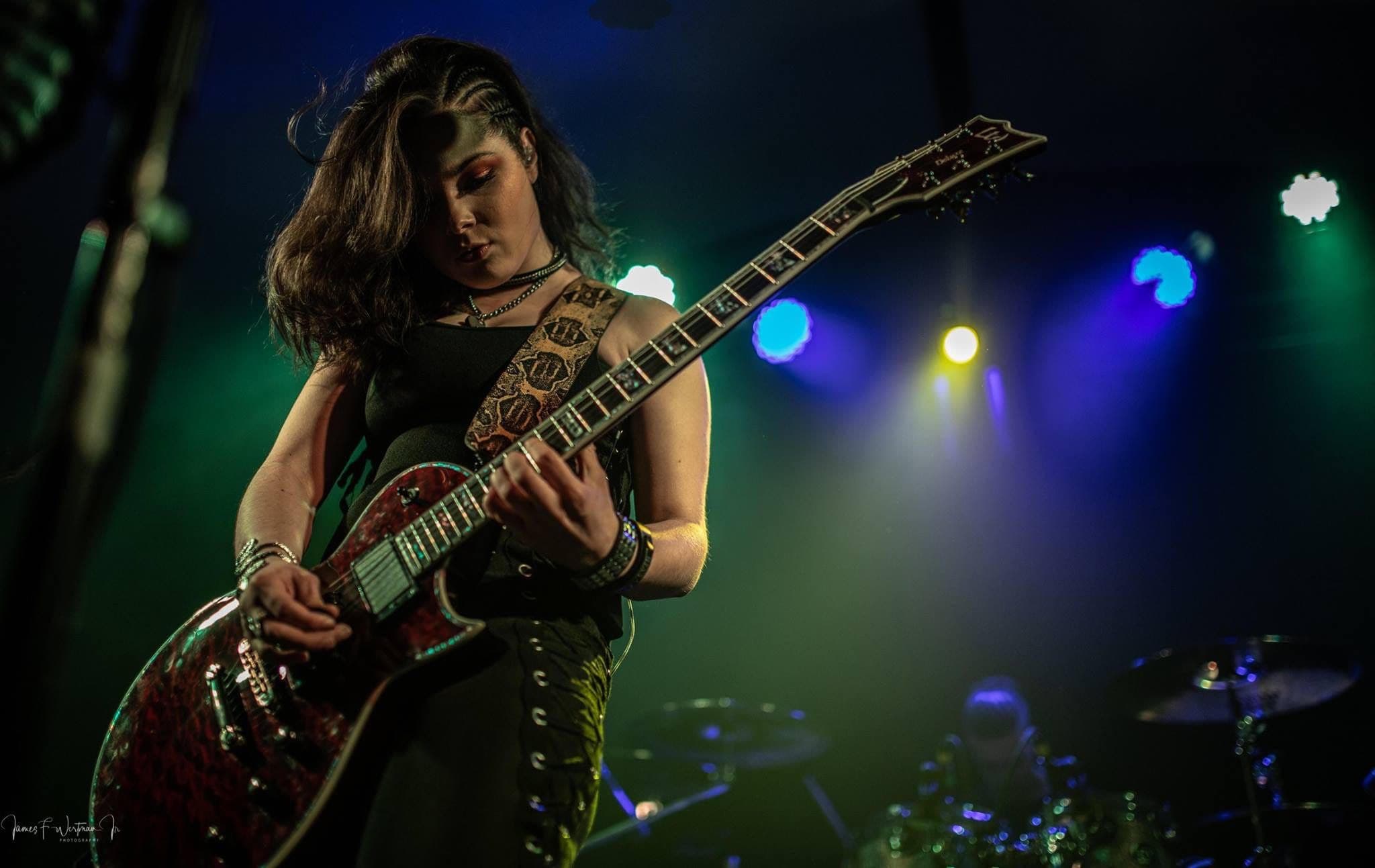 Passion for music is the recurring theme in the interview. It plays the lead role to put one on the center stage. Moriah tells us how music has always been there for her, and how it can go beyond what is ordinarily thought of music.
---
What does it take to be a successful musician? And what's considered success in music?
In my opinion, based on my experiences it takes passion, hard work, endurance, thick skin and a good support system. As far as what's considered success in music, I think it varies from musician to musician. To some people, it may be being able to make a living doing what they love. For others, it could be playing arenas and having their music played all over the world. For me, every positive step is success in my career. Or when someone says "hey your song really helped me get through a tough time"; that's success to me.
What are your dreams in your musical career?
I have so many dreams in my career, but overall I just want to share my music with the world, touch hearts, make people happy and give hope.
Do you have a daily regimen in music learning?
Most days I try to create something whether it's the worst song or the best song I've ever written. I've also taken voice lessons since I was 10, and I still do.
How has your music taste changed over the years?
When I was younger, I was just strictly into rock and metal. I mean that was all I would listen to. It was all I would write as well. But as I got older, I started to open my mind to other genres like hip hop, rap, pop and all kinds of other music. Now, I find myself incorporating elements of other genres in my music that I've been writing.
What are the impacts of Covid-19 outbreak on your music life?
It can be difficult for musicians since live shows are not happening. But it's also given me a refreshed outlook and time to connect on a deep level with my fanbase. I've been extremely active on social media and have done a series of fan requests, and a few have gone viral on Facebook. That has brought me a management deal. It has also helped me form an all-female band that will be debuting in early 2021. I've also been doing some live stream shows. Overall, the COVID-19 pandemic has had a lot of negative impacts on others, but has helped me to some extent.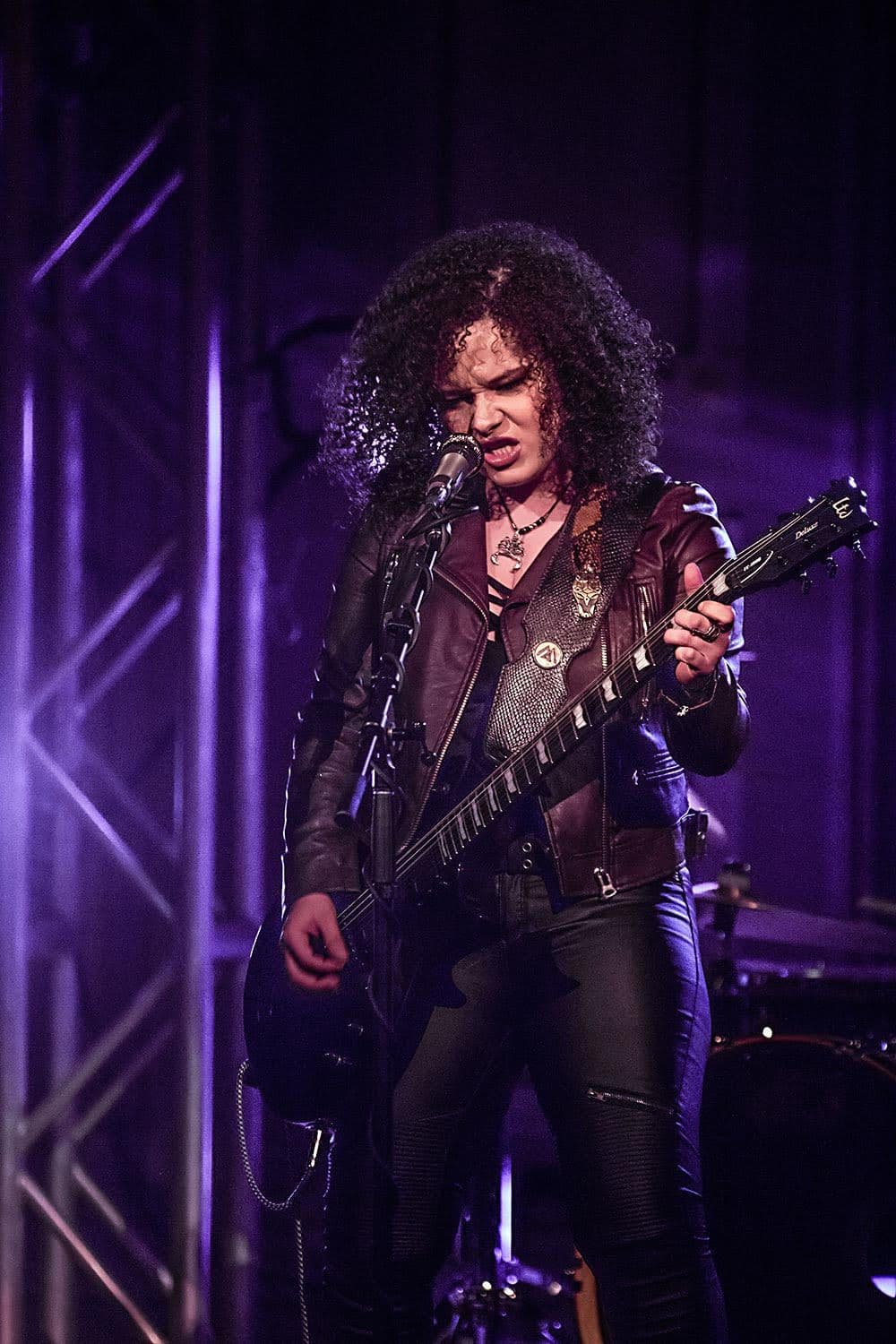 "I just want to share my music with the world, touch hearts, make people happy and give hope."
How long have you been involved with music? 
I've been involved with music since I was 6 years old (14 years now). I taught myself to play at 6, wrote my first song at 9 and have been playing in a band and solo since I was 9.
Do you play for any bands? Who? Did you join/form them?
I had a solo project going with a backing band. It was really great and we experienced some amazing things together and got to play all over the country with some hall of fame names like Joan Jett. As we got older, we developed different visions of what we wanted, so we split up. Currently, I'm part of an all female kick-a—band that will be debuting in 2021.
Have you composed any songs/albums?
I came out with a 6-song EP when I was 14 years old. They were songs that I wrote and arranged. Since then, I've put out a couple singles every year including 2020. My last single "Better Off Alone" came out in the spring of 2020. I've released a total of 15 songs over the last 6 years.
Tell us about your favorite musicians/bands.
My favorite artists of all time have to be Aerosmith, Evanescence, Halestorm, Korn, Chris Daughtry and Lady Gaga!
How do you get inspired to make music?
Usually I get inspired to make music by any strong emotion I may be feeling at the time. Most of the time, my writing is inspired by heartbreak, anger or my ongoing struggle with mental health. But sometimes I just feel like making a funky riff.
How do you see your audience? What do you want to tell them and what do you expect from them?
I would like to tell them thank you so much for your support and stay safe and healthy. I expect to see all of you once we can get back to playing shows!
Where do you think rock n' roll is today and where is it going?
Obviously rock n roll isn't at the top in America right now and is often disrespected or neglected in my opinion. For example, there was no mention of Eddie Van Halen at the recent American Music Awards! He was a hero and legend in music and obviously rock n roll. But I do see it popping back up in certain songs and artists like Doja Cat doing a metal version of her song "Say So" and of course Miley Cyrus with her latest album featuring artists like Billy Idol and Joan Jett. She's also putting out a Metallica cover album and covered "Heart of Glass" by Blondie. I also see so many awesome rocker kids of my age and younger who have a hunger for something authentic and real that only rock music can bring. I think it's going to make a comeback and I hope our band can be one of the acts to help do that!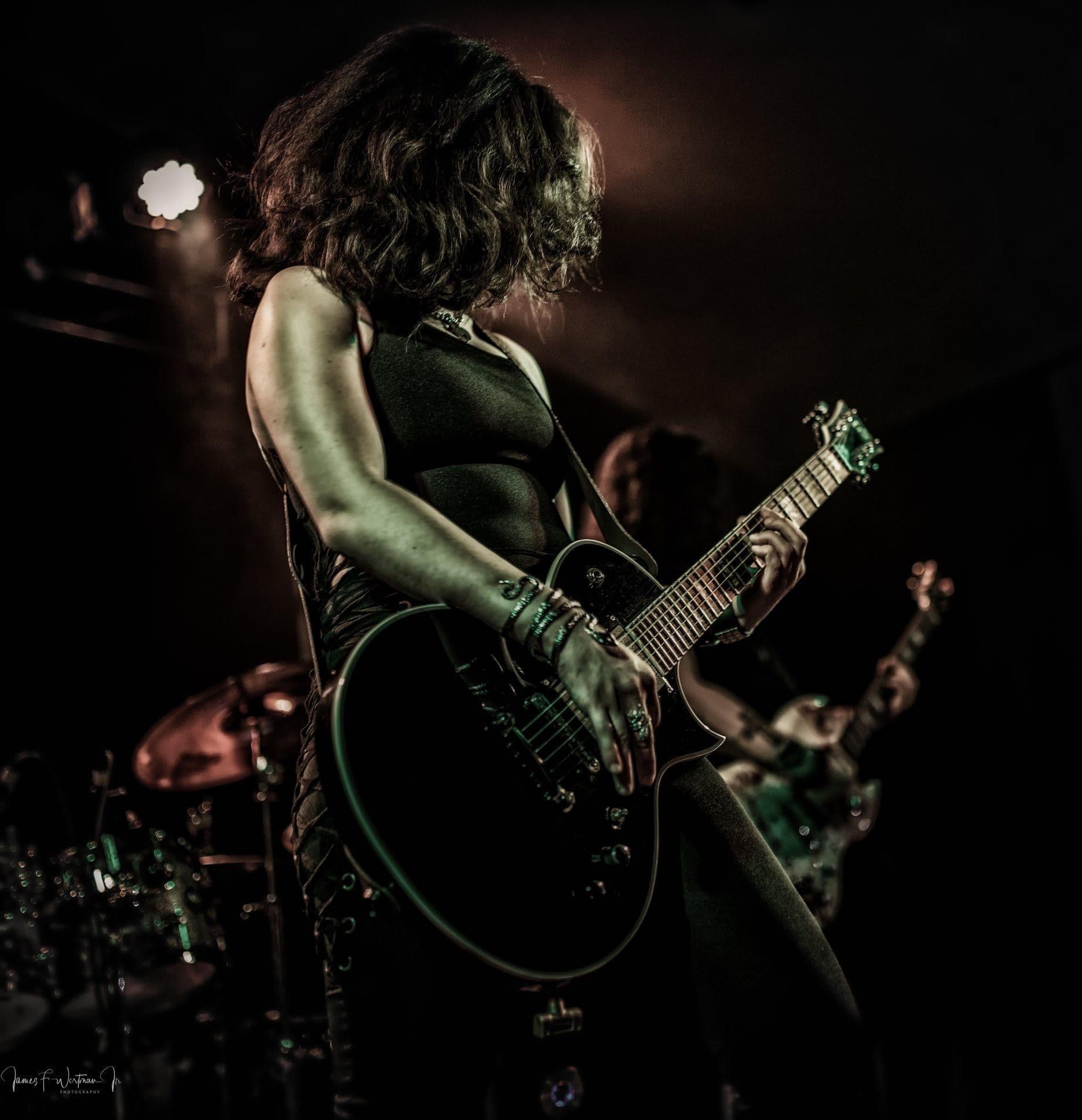 "Obviously rock n roll isn't at the top in America right now and is often disrespected or neglected."
What are some of the challenges as a musician, especially a female musician?
There are many challenges in the music industry. The biggest challenge is to try and get exposure. It's hard to stand out but if you can't get a platform, no one will know who you are or hear your music. I've been fortunate in that regard as I've been on social media for years. I was supported and promoted by Michael Sweet of the Platinum band Stryper. I was on his solo album "One Sided War" at 15. I was also on The Voice and American Idol briefly. Even then, it's hard to be heard. So you just have to be creative and try to separate yourself as best as you can. I think being a female in the rock n' roll world is hard. It's a genre dominated by men for the most part, so it's hard to be taken seriously as an actual musician that can sing and play guitar as well as anyone. A female musician should always try to prove that she is not trying to sell sexuality.
When and where were you born and raised?
I was born on 11/2/00 in Albany, NY and was raised just north of Albany in a town called Latham.
Aside from music, what studies and jobs do you have or have had in the past?
Music has been my only job and hopefully the only job I'll ever have.
What are some of your hobbies?
I LOVE fishing and hiking and reptiles! Fishing is my second love and I have four reptiles!
How did you discover your musical talent and passion?
I discovered my passion and talent for music when my aunt bought me a Guitar Hero when I was five. I discovered quickly that I could play that game and it came easily to me. I asked my parents for a real guitar at 6 and taught myself to play by listening to my dad's Aerosmith CD's. From there, I've just always loved music. It's who I am.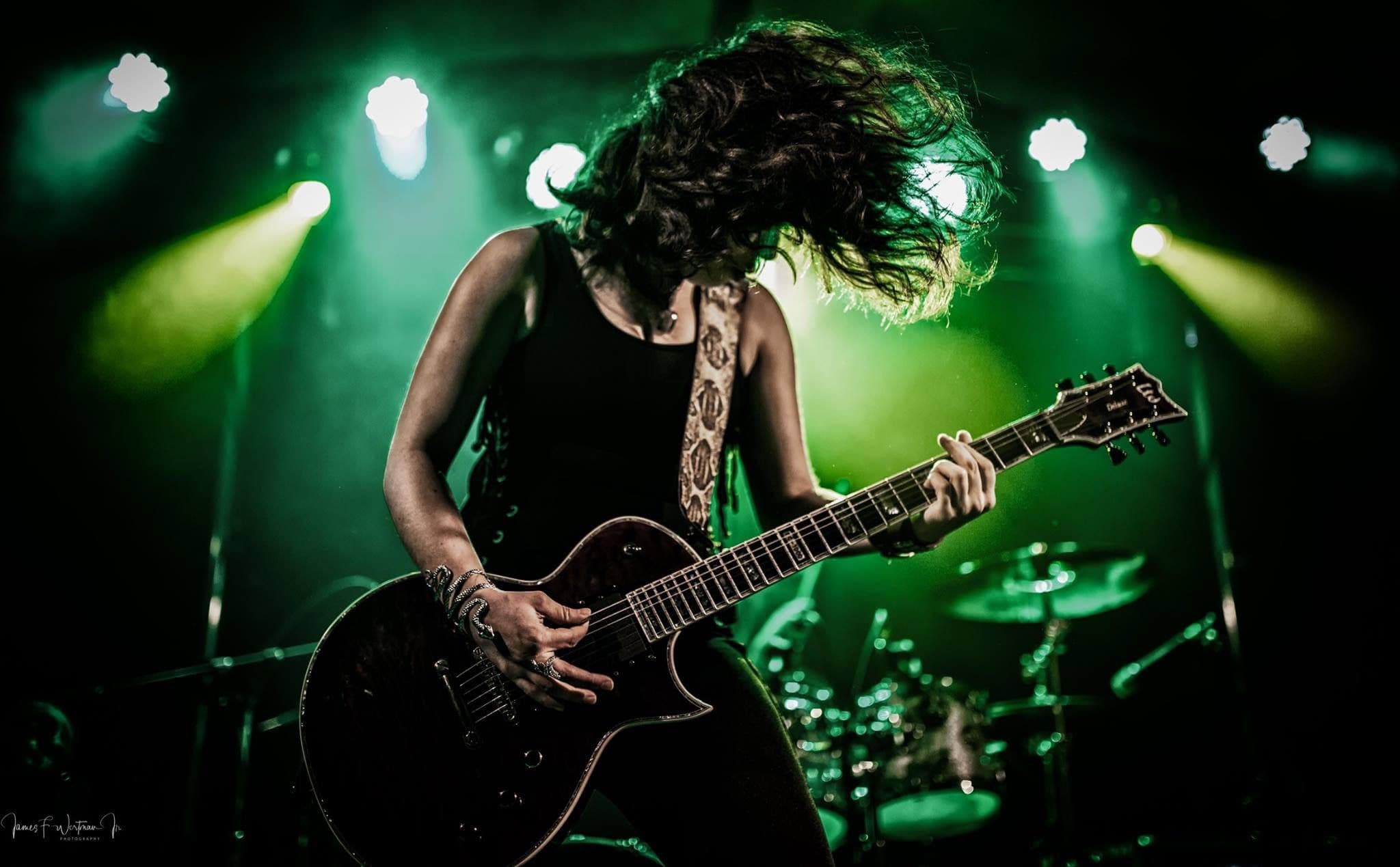 "It's a genre dominated by men for the most part, so it's hard to be taken seriously as an actual musician that can sing and play guitar as well as anyone."
How can music change the world?
Music has always had the ability to unite people and to speak to people in their lives. If it weren't for music, I'm not sure I'd be here today. I leaned on music to get me through some really challenging times in my life and I believe it's done and does that for most people.
Does it sound scary to choose music as a career?
If you love something and have a passion for it, then nothing is scary.