Self-taught musician talks about her strong bass projects and all female rock/metal tribute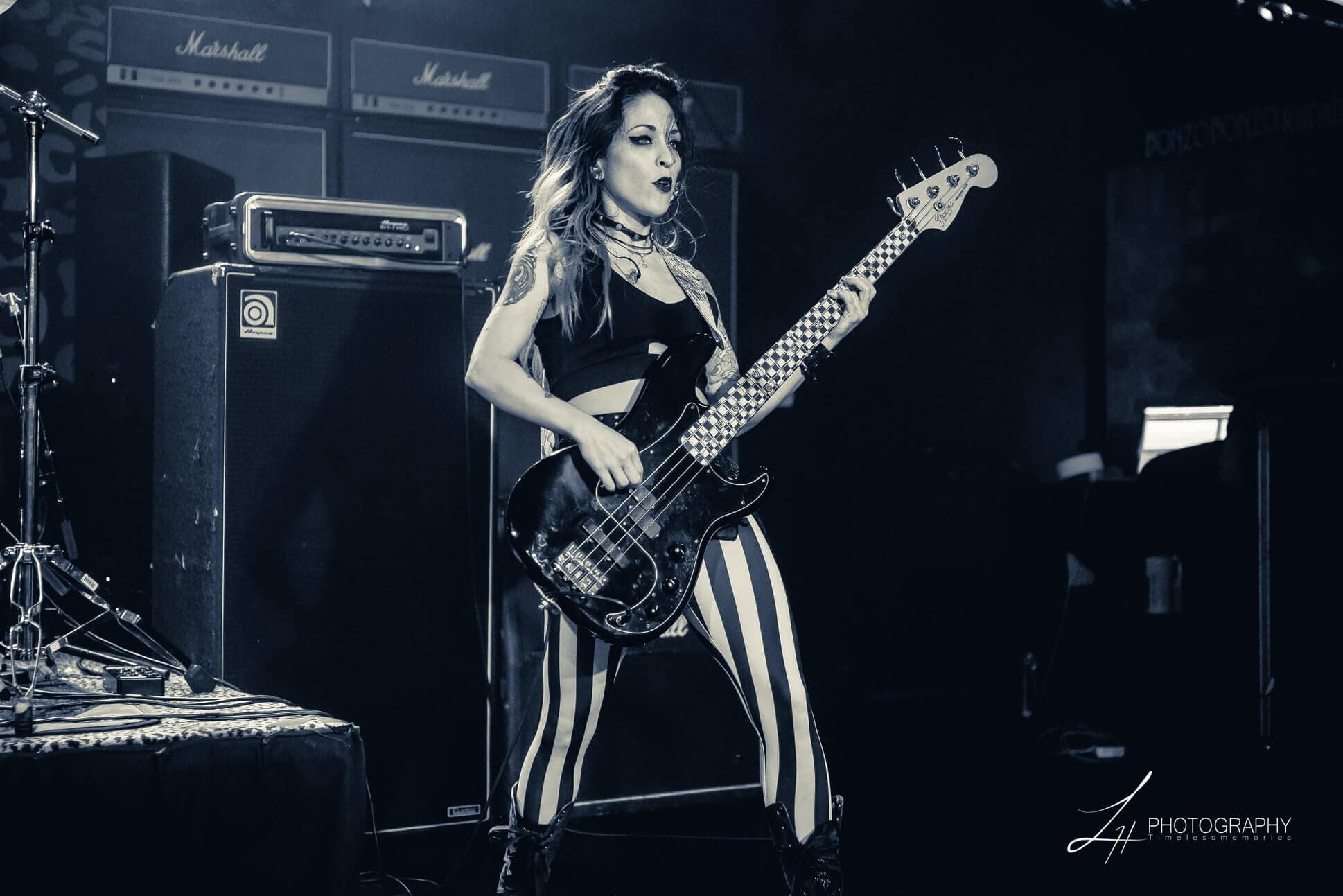 It is all music which has driven Rachel G to having copies of AC/DC, being involved in many bands and willing to introduce a variety of styles in her works. Strong determination, strict ideas on good and bad music and audacious future plans characterize the young American bassist.
---
How long have you been involved with music?
I started at sixth grade by playing trumpet in 1996 and the guitar a year later, followed by bass after a couple of years. I never stopped playing and had the determination to play the pro level and the big stage which to this day now it has been roughly 23 years.
Do you play for any bands? Who? Did you join/form them?
I've played for so many bands, but at the moment I am forming a new band which will be announced soon! Furthermore, I play for an AC/DC tribute band called Thigh Voltage and an all-girl rock cover band called Every Woman. I also do sub work here and there, and will soon go into the studio with an original rock band based in Austin TX.
Have you been self-taught or studied music academically?
I was self taught! I picked up the guitar in middle school and learned with some of my friends who already knew how to play. I started on the guitar and then fully switched to bass in 2014.
Have you composed any songs/albums?
I wrote along with my old band right out of high school and during my college years. I will be working on an EP this year with some of my music friends.
Do you have any near future or further plans for your music? Whether a project on your own or any other music related collaboration? Where are you going with music?
A new album with collaboration of other musicians. It will be mostly instrumental with a strong bass presence, a progressive rock style with a dark metal twist. In addition, I'm planning to start an all-female rock/metal tribute band with experienced musicians.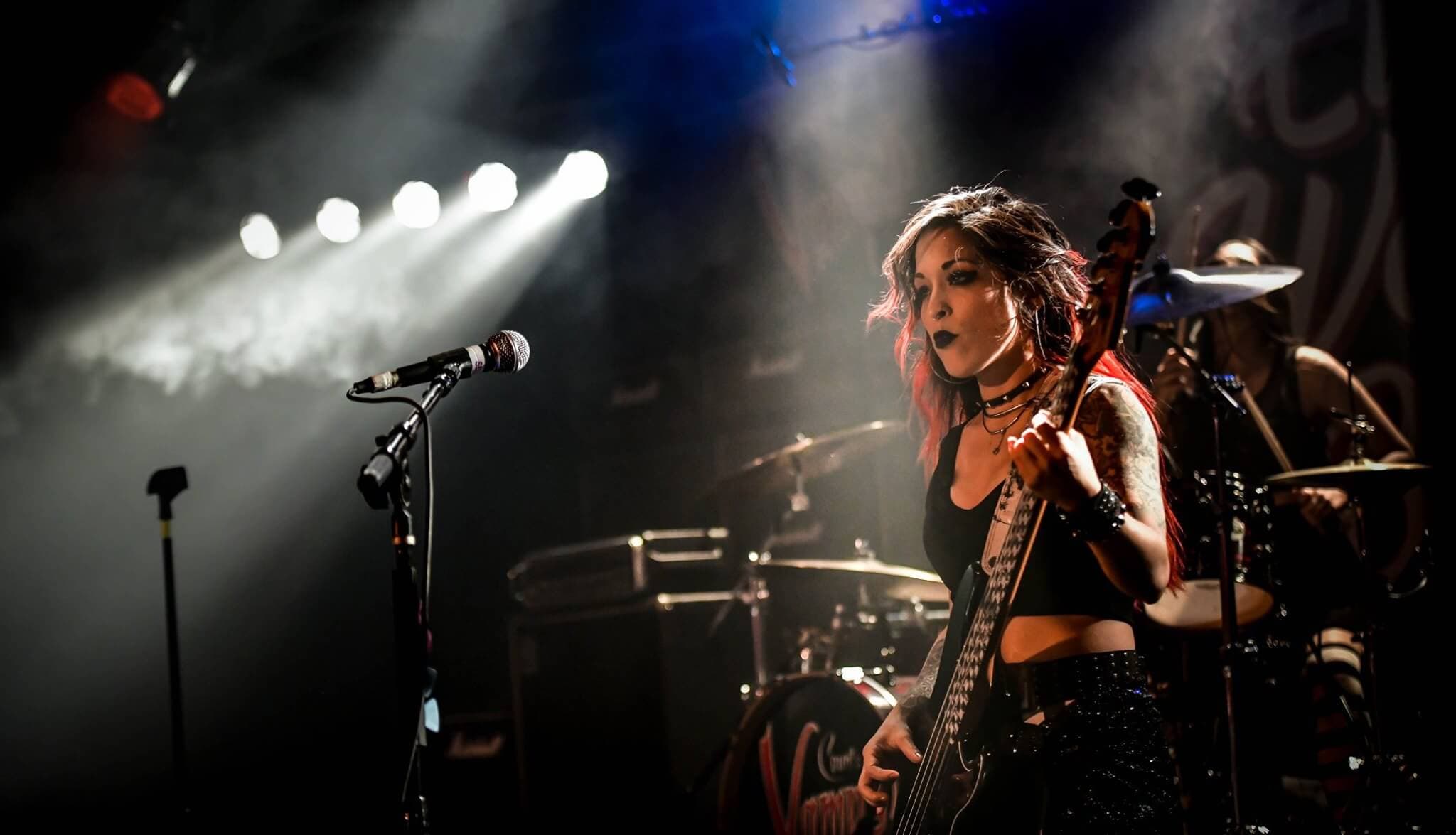 "I love my audience. I'd be nowhere without them, especially at the early stages."
What does music mean to you and what are your expectations?
Music and I have a tight relationship. I'd be nothing without music. Music is there to keep me going and keeps my mind reaching to the next level. When times become rough, music is what gets me through a bad day. I like most styles, but I expect to be moved by any music that makes my soul tingle, and music that makes you think and get inspired.
How do you get inspired to make music?
By working and collaborating with others since the beginning (middle/high school to this day), and a constant thirst for writing music.
How do you see your audience? What do you wanna tell them and what do you expect from them?
I love my audience! I feel the love for them at the core of my heart and I'd be nowhere without them, especially the ones who've been supporters since the beginning which are the tougher times. Their constant support helped me pursue music to this day.
Where do you think rock n' roll is today and where is it going?
I think that the classic and old school rock n' roll is obviously the best out there! I believe rock music in the 70's and 80's was way ahead of their time. Not sure of where it's going, but all I can say is that it is now incomparable and it was just a different time.
What are some of the challenges as a musician, especially a female musician?
For me, in particular, I feel that it's pretty challenging. I have small hands, so it's a challenge to play and have the strength to wail! I've noticed that some (not all) promoters, sound engineers, or other music peers may have a different outlook on female musicians, especially all-female groups. It seems to me a mostly male-dominated industry, so I think we just have to push a little bit harder.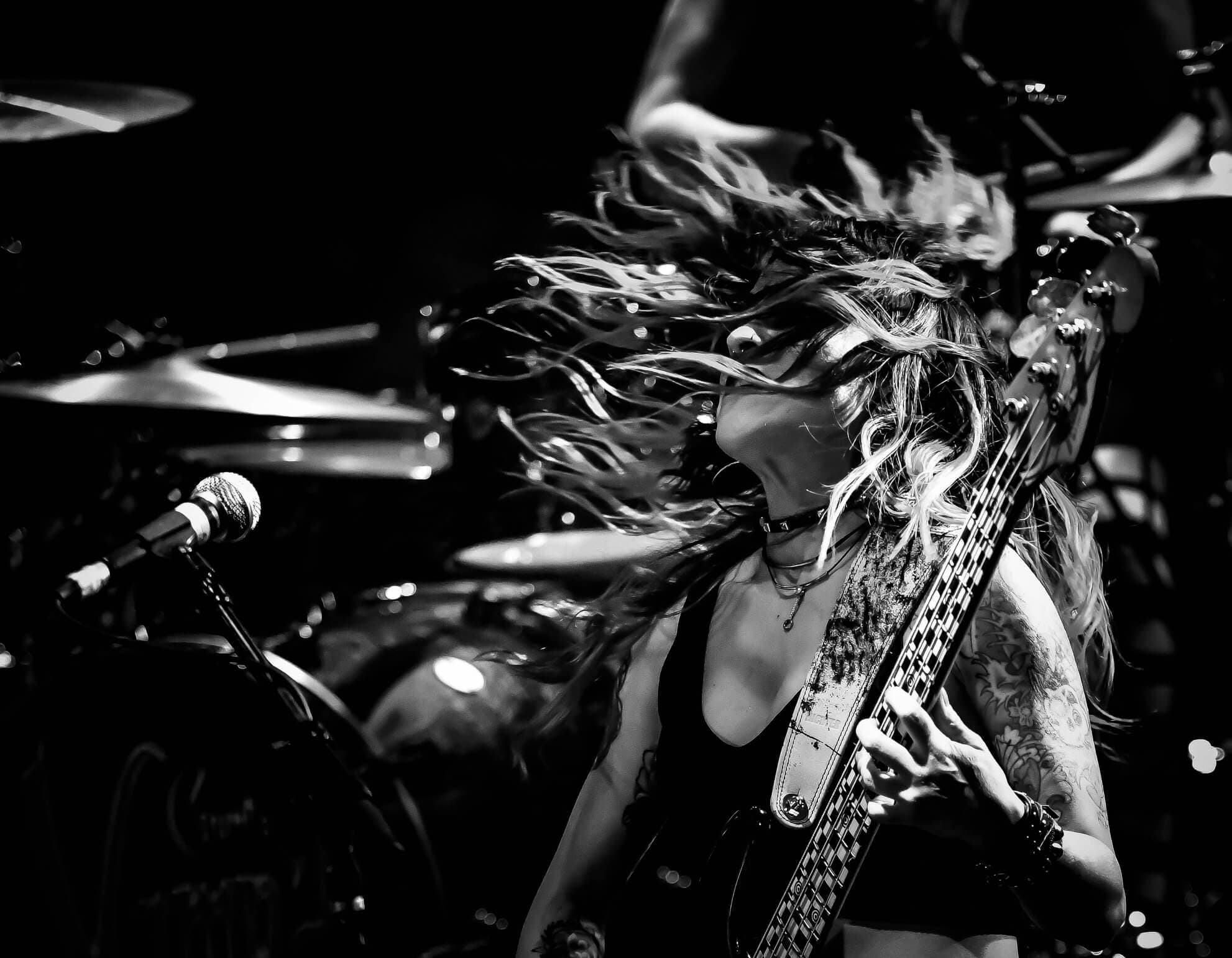 "Music and I have a tight relationship. I'd be nothing without music."
Do you believe in paying to see an amateur newly-formed band even though you can pay the same money for a much better performance in town?
It depends on the group. If I like the music, I'd pay whatever the price. I do like to support my friends and different acts when I'm able to tough.
Do you believe in bad music? If so, what is bad music?
I believe there is bad music such as when it's out of key, or not well thought out which makes it intolerable to me. I think a lot of people choose to make music in a quick fashion without putting much thought and care into it. I might be a pretty hard judge, but I like good music! In the end, everyone has their personal judgement on what's good or bad.
When and where were you born and raised?
I was born in the Rio Grande Valley, in Texas, in a town called Harlingen, raised in a small town, a few miles away, called Lozano.
Apart from music, what studies and jobs do you have or have had in the past?
Now, I'm a full time musician, but before I worked in several bakeries for years. I've had many different jobs from a server right out of high school to working in grocery stores, retail sales in clothing, jewelry and even as a vendor at arts markets.
What are some of your hobbies (obviously apart from music)?
Playing with my dog, editing videos, making jewelry, being crafty, singing karaoke, and thrifting!
Who are your main supporters as an artist and how do they motivate you?
My main supporter is my boyfriend and he motivates me everyday who also plays music and works on his own projects, which is motivating enough for me. We encourage each other 100%. In addition, all my followers on my pages with their positive comments, those who come to my shows and those who show their support by buying my bands' merch.
Whose concert that you've attended has been the most memorable to you?
Tool and Rush are probably the two most amazing shows I've ever seen in my life for several times!
Are you the kind of musician who wants to change the world? How?
Yes, of course! I'd like to change the world by spreading the love for music and sharing the inspirations I have. I want to tell my stories and influence the younger ones to play music. Moreover, one day I would like to start an organization/club for the youth to have access to all the musical instruments and tools they need.