A break from real life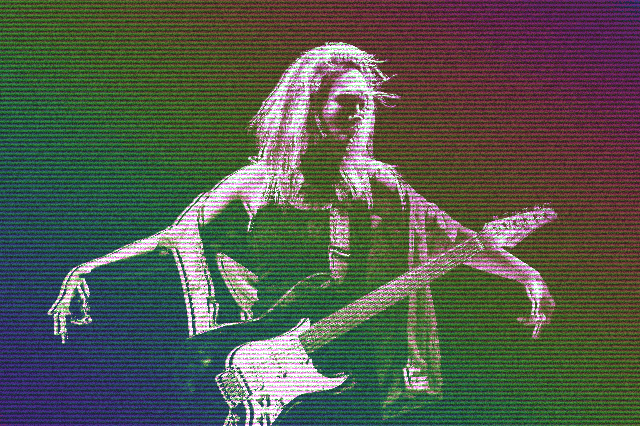 Inspired by the king of pop, a lover of jazz and a rock singer, Tora (Dahle Aagård) portrays a rich tapestry of genres along with new thoughts about women and music.
---
What does it take to be a successful musician and what's considered success in music?
Obviously you need some luck and you need people who are willing to help you because you can work on your own and get to a certain point. Personally, I have experienced that, getting to a certain point of doing everything myself, though I realized I couldn't do this because if I am going to do this on my own, I will not be able to reach my goals. You also need people who want to work with you and believe in you. Success comes when you believe in yourself and you have enough perseverance to work day and night. I think if you can make a living out of music, that's success (in music), because you can do what you love and make money and pay your rent if you don't have to have an extra job.
But obviously, you want to be recognized and respected as a musician. Success is difficult to define because in music there is no answer to that, as you can never reach a certain point. Even if you are appreciated a lot to have made a boom, you should know that moving ahead should never stop. For me, when I am lying in the hospital and my time has come, I want to think that I did everything I could. I tried my best, worked my ass off, and was happy doing it. I have experienced a lot of messed up things but managed to be back.
What are your dreams in your musical career?
I want to release music and I want to tell a story and want my music to be real. I don't want to change. I would like people to understand what I'm trying to say and that they can relate to it because it's not just about me because people can get connected to my music. The release of songs and to be on stage is everything that really matters to me. I can live on stage every day, every minute. Just put me on stage and I'm happy. I also want to travel the world and meet people, and to play with everyone.
Do you have a daily regimen in learning music?
I don't have it to be honest. When I play a guitar solo, for example, I try to play what I would sing, and it's a conversation going on. So I play one sentence and then the next line has to answer the first sentence. When the solo is over, I wrap it up and have a conclusion like a conversation. I don't like the ideas of having to tell a story. The music has to make sense and not show off. I don't really know how I get inspired. I know my music theory and I know details, but when I play, it just comes out.
What's your typical professional day like?
During a non Covid time, I travel all the time, and play all over the country with my band. Sometimes I play alone and am booked to do different kinds of events. I might play with a band that's booked for that kind of arrangement. I spend a few months working on my songs and recording in the studio. So my typical professional day is basically traveling. When I'm not traveling, I just practice guitar.
How has your music tastes changed over the years?
It changes all the time. I love great songwriters and I always have and always will. I listen to a different type of music now because I am writing so much. The point is I never care about the rules. I'm really interested in figuring out the right words when writing lyrics, because English is not my first language, so it can be difficult for me to find the words. So I need to listen to great writers to find out how they tell their stories. That is why I now think I'm more into lyrics now than I was. As I am listening to some intense D'Angelo, I think I'm more into lyrics.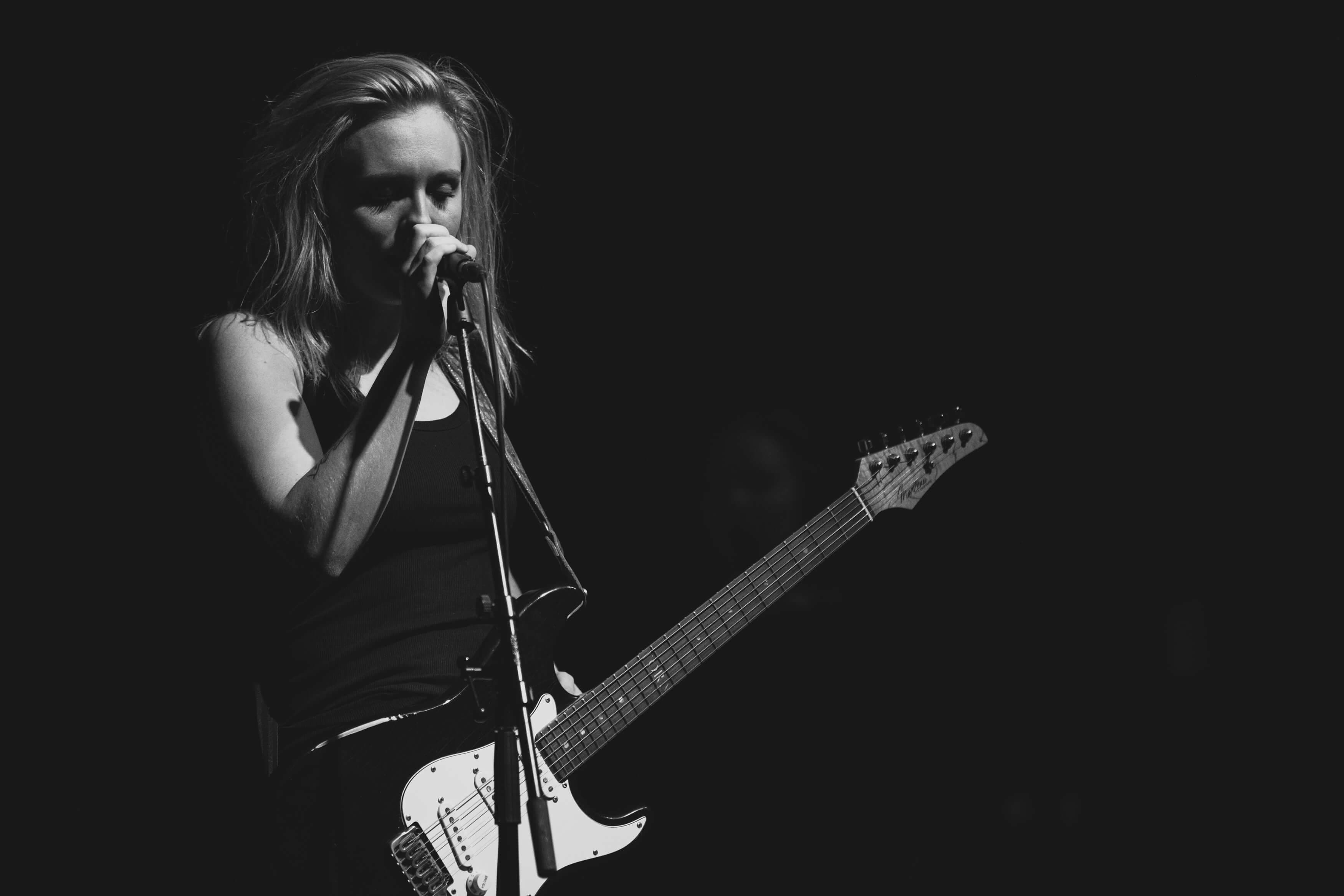 "I'm the biggest Michael Jackson fan and he will always be my greatest inspiration in music."
What are the impacts of covid-19 outbreak on your music life?
Since I have to travel a lot, Covid caused me to lose everything. I lost my life. I don't play gigs. I am constantly at home and I have never been alone. The TV just stresses me out. I am trying to learn to relax. I'm learning to relax. It broke my heart in March last year when we went into lockdown and the world stopped.
I am trying not to think about what I have lost or what I'm supposed to be doing right now. I can't think about that because then I will get sad and there is no point in me sitting here being sad because I can't do anything about this.
How long have you been involved with music?
I started playing guitar when I was 15, roughly the same time as I started booking gigs. So I've been doing gigs and getting paid for that. That's always been very important to me, that if people book a musician, they are going to pay for it because it's the job. So it has always been important for me to educate people in a way, because people don't know that you have to pay for music.
Do you play for any bands? Tell us more about it.
I have my own band called TORA and I've been playing in that band since I was 17. I have appeared as guitar player and singer in some bands, but now I only play my own band or when I'm kind of a hired gun and I do studio sessions or I do my band's music with other bands.
Have you composed any songs or albums?
I have released two albums and one EP and I've written all the songs.
Tell us about your favorite musicians.
I am the biggest Michael Jackson fan, so he is my favorite. I love John Mayer, D'Angelo, and Charlie Puth. I also love Bruno Mars, Alan Stone, Motown. I am a huge fan of Rage Against the Machine because I grew up listening to them and I think it's fucking awesome. I love that the most rock and roll I can go is Rage Against the Machine. I listen to them when I work out once a year. But I'm the biggest Michael Jackson fan and he will always be my greatest inspiration in music.
How do you get inspired to make music?
I live. And I have this mentality where I think you only live once. That's super cliche, but it's absolutely true. So I don't say no to things because I love to live to have new experiences. I love to feel everything so I can write about them. That has sometimes not turned out that well, because I can say and do things and get close to people when I probably shouldn't.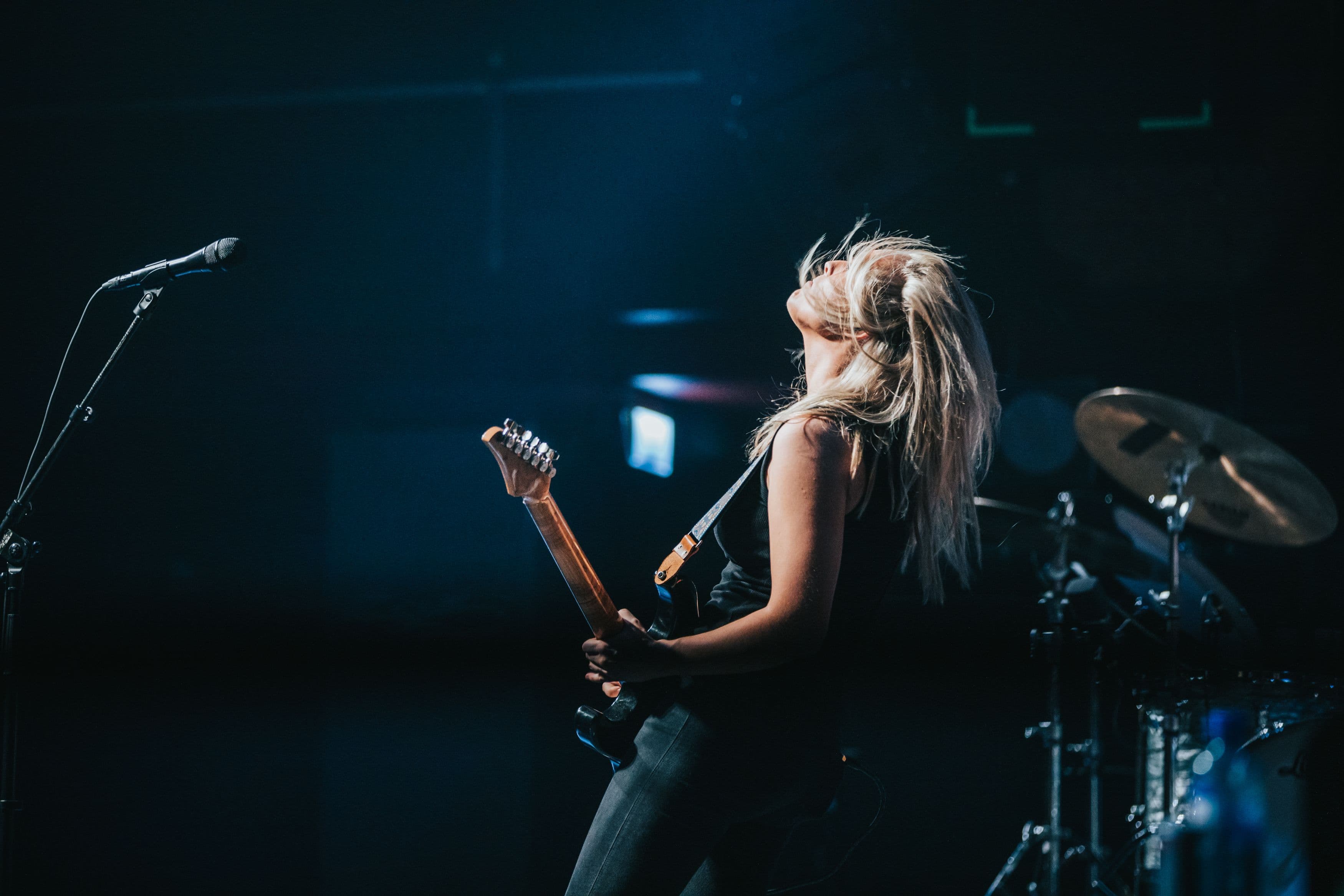 "If an artist is honest when painting a picture or dancing or writing a song, people can connect with them."
What are the responsibilities that are subjected to you as a result of having a huge fan base?
I really don't feel like I have a responsibility. I don't think I could ever share anything that would hurt people or offend people. I love to provoke. I love to be on the edge of everything. I have always just been me and it has been effective. But of course I love my fans and my followers.
They are my friends and I talk to them every day. I want to keep inspiring and to be present and to answer their questions, because they are from all over the world and we have different views and it's so interesting to talk to them. So basically it gives me just as much as it gives to people who follow me.
How do you see your audience, what do you want to tell them and what do you expect from them?
I like my audience who are from all age groups: 14 to 70. Sometimes we do a lot of blues gigs and I can see men in their 40s to 60s standing there. Besides, we have young girls and boys who love music and guitar. We have the gay community, and we have women in their 30s to 40s who just love the the fact that I'm a woman and I play. As I said, I want to tell them about my life experiences and I want to entertain them. They are supposed to forget about the world when they are at our show. It's a break from real life. 
Where do you think rock and roll is today and where is it going?
I think bands are coming back because pop artists nowadays also have bands. I think in the near future, bands are going to get a boost. I think everyone wants to see people actually play on stage rather than following them on social media. I think we want to see people who actually know things and know how to play an instrument.
What are some of the challenges as a musician, especially as a female musician?
I have been very lucky and I haven't really had a lot of challenges. I think it has only been a good thing because I can stand out, so obviously, you have to be better. You have to be the best when you are a female musician.
In many cases, when people see a female guitar player, they expect her to come out terribly. So as a girl, you have to be extremely good. You might be judged based on the parts of your body. Sometimes we have to follow others because they are supposed to know better than us because they are men. We hear a lot like 'your idea is great, but let's listen to the guy behind the drums because he knows more than you, because he's a guy'. So a girl has to be really tough to disagree.
What challenges does the music industry still face?
We need more women in every aspect of the industry such as producers, and we need them everywhere.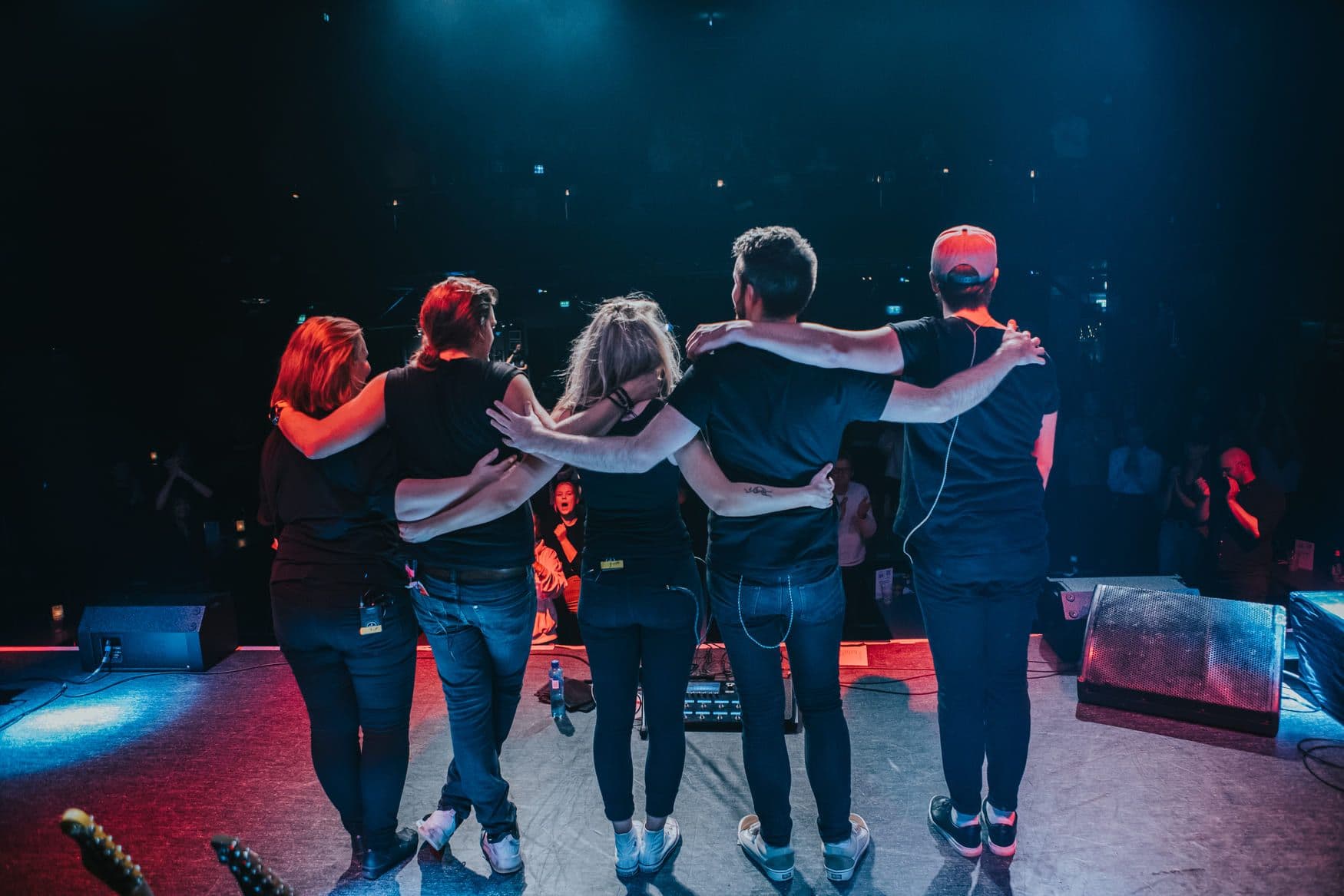 "It is easier to agree with your favorite artist than some politician on TV."
What do you think of pop music? Would you consider some of today's music in the rock charts as pop?
I love pop music. It's something I listen to. The point is that rock and roll has not changed, and that's something you can understand from bands like AC/DC which is one of the greatest bands ever, because they have been just awesome. But if a band like AC/DC comes around today, they might not be as successful. People do not want to listen to such rough hard music. People nowadays tend to like it soft and smooth.
Do you ever receive sexist comments in your social media? If so, what did you do?
When I started up, basically every comment was about how my face looks when I play. And there were comments like "it looks like she is sitting on a vibrator, this is what you look like when you come". I was younger at the time and I didn't know how to handle it, but it got to a point where I was so sick of it. I can't change my guitar face, so they should deal with this. Now I do not get as many comments as I did earlier.
Sometimes I would confront them in a row and sometimes apologies would follow. On social media, some people block me or I block them. If you see videos on my Instagram, you will not see a mean comment, because I have talked to every single one and they are gone. So my followers are the best followers in the whole world.
When and where were you born?
I was born in January 1994, in Norway. I grew up in a small place with a population of about fifteen hundred people. I grew up in a house by the ocean, so I had a lot of fish.
What studies and jobs do you have or have had?
I studied music and have taught music, but not for a long time. I studied music for three years. I finished it in May and I taught music when I was 19 to 21. I taught kids how to play keyboard and guitar and that is the only job I have had. I worked at Big Bite for two weeks and then I quit because I couldn't handle it because I'm weird.
What are some of your hobbies?
I like to go to parties, drink beer, hang out with my friends, and work out. I also like to play PlayStation because that's the only thing that makes my brain disconnect from everything I should have been doing or want to do. I have been really close with my family members, so I talk to my siblings. I talk to my older sister as well as my mum about four times each day.
How did you discover your musical talent and passion?
I discovered it by growing up in a very musical family. I guess talent is sort of handed out randomly. You are born with talent for whatever it might be. I was born with a talent for music. I know music, and I have always had this talent. I suck at other things like math though, but music always made sense to me. I knew it from when I was very young, maybe five or six years old. But the passion didn't really come until I discovered Michael Jackson, when I was like 10 or 11. I was blown away and got obsessed with his music. And then I picked up the guitar and then the passion came when I was about 15. I did a lot of acting before that.
How can music change the world?
It has and it always will. People tell their stories and we need to hear them because artists have to be honest. If an artist is honest when painting a picture or dancing or writing a song, people can connect with them. If you are trying to adapt and make a song just to get the streams, you're not going to change the world.
Songs that have really meant something are honest ones and those that changed something important about the world. Music can change how people view things such as sexuality and the color of your skin. It is easier to agree with your favorite artist than some politician on TV. So you have a voice and you have to use it.
Does it sound scary to choose music as a career?
Obviously, it's the most stupid thing ever to do. Why would anyone do that? Because there's no other choice if you feel like I can't live without it. This is the only thing I want to do, and it's the only thing I know how to do. Do it and then do it perfectly. It does sound scary, but you don't do it unless you have talent for it. But if someone does not want to do it perfectly, they better not devote their life to music because it's going to destroy mental health as it requires every single inch of your body to do this as a career. It requires every minute of every day, and you should be thick skinned.
Do you have a favorite music documentary?
The one about Amy Winehouse is awesome.
What bands or solo musicians have been listening to this year?
Richard Bona, an amazing bass player who plays like African music. I really got into Charlie [Puth]. He's a genius. He can write hit songs without any sleep, and I like that one. I also discovered the The Bros. Landreth and I did a duet with Joey Landreth on my album because they are brilliant. Obviously everyone needs to check out John Splithoff. I also listen to Bernhoft, an amazing Norwegian artist.
Do you think your childhood exposure to music has influenced your style today?
Yeah, I guess so. But at the same time, I did my own thing because there was so much music around the house all the time and every genre and every kind of music was cool. It was only Michael Jackson that I listened to when I was 15. He was my inspiration and has definitely influenced my style today. I think you can hear that, especially on our latest album. Jazz was also a thing because my sister is a jazz singer. So I loved being a soul singer. I studied her because she was my favorite person and singer. So her timing and groove have been very important for me as a singer and guitar player as well.
I believe what you listen to growing up and what your parents shove down your throat has something to do with what you end up liking and listening to and how you play yourself.