An absolutely self-taught musician, an epitome of ambition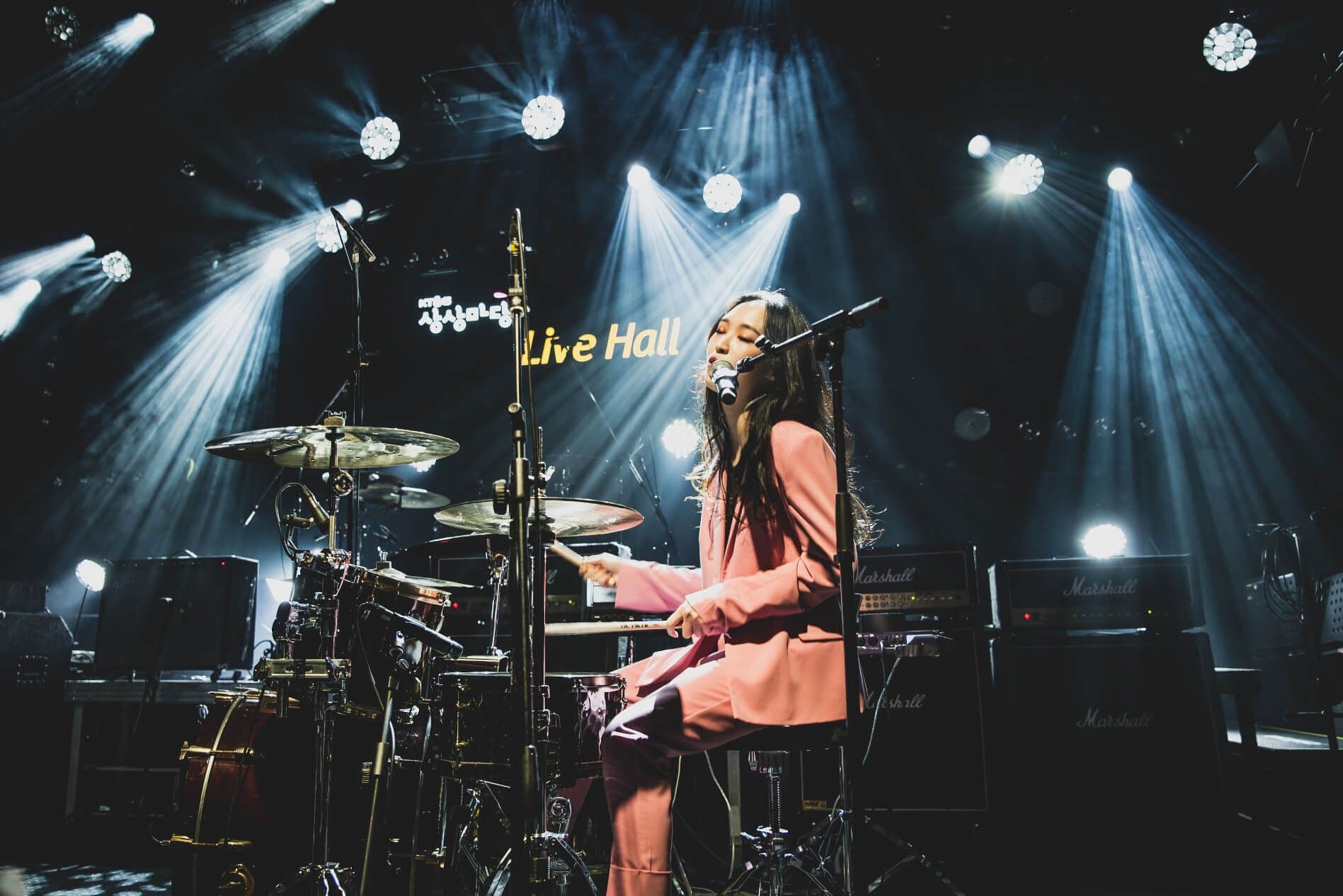 The artist Yoo Hye-jin talks on how she is laying the brick of success with her band and how reality, intuition, sound of her heart as well as YouTube have been leading her to success. For her, music is not drifting apart from its evolutionary path and that feeds well rock and roll.
---
How long have you been involved with music?
I joined the school band as a drummer in university when I was a freshman. It was my very first!
Have you been self-taught or studied music academically?
I studied Fine Arts in university. I've never had any academic music studies and always used YouTube as my teacher.
Have you composed any songs/albums?
I'm a drummer of the band Laybricks. The vocalist composes the songs and I just participated as a drummer for the debut EP in 2015. After that album, I kept collaborating with them on instruments such as synthesizer and acoustic guitars.
Do you have any near future or further plans for your music? Whether a project on your own or any other music related collaboration? Where are you going with music?
Since kicking off with Laybricks in 2015, we have released one EP, an album, and three singles. We plan to release Laybricks' second album this year. I'd like to write a song that I can perform as a drummer soon.
Tell us about your favorite musicians/bands. Who were your main influences?
There are so many. Michael Jackson, Coldplay, St.Lucia, Neon Trees, Foo fighters, Two Door Cinema Club, Capital Cities to name a few. Furthermore, my favorite drummer is Sean Kinney of Alice in Chains. I like the way he plays as if he has conquered the drums!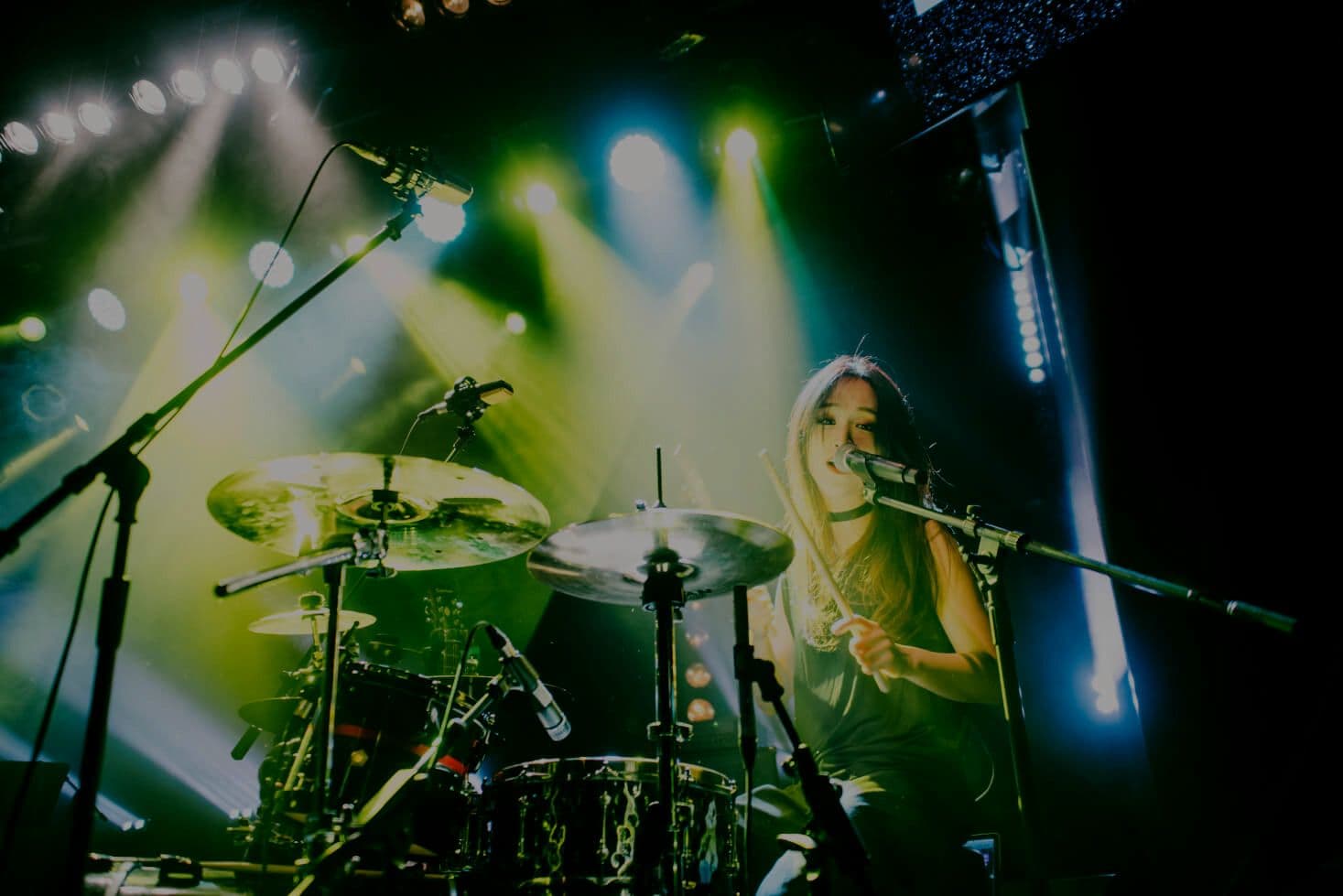 "You can change the world if you can change yourself."
How do you get inspired to make music?
I think the source of my creativity in music seems to be a coincidence of numerous large and small experiences and the resulting unconsciousness.
How do you see your audience? What do you wanna tell them and what do you expect from them?
I am always grateful to my audience for supporting me. And I really appreciate the fans that I don't know and still they offer their support. I hope they continue to enjoy our music.
Where do you think rock n' roll is today and where is it going
I don't understand what rock n' roll is, I'd rather see it as a music genre. However it's definitely more than just a genre, maybe a spirit of the joy of music. Furthermore, music culture is evolving and plays an important role in the future of rock n' roll.
What are some of the challenges as a musician, especially a female musician?
I want to be myself. And I'd rather focus on what I can and want to do than confiding myself in a box. However, in South Korea, a female rock musician is underappreciated and it made it very difficult for me to find my goals, musical direction and female role models in the early years of my music career.
Do you believe in bad music? If so, what is bad music?
This is something I've been thinking about a lot recently. I think there is no good or bad for music. Nobody dares to talk about it with a megaphone. It's the kind of judgment that you should be intuitive and listen to the voice of your heart.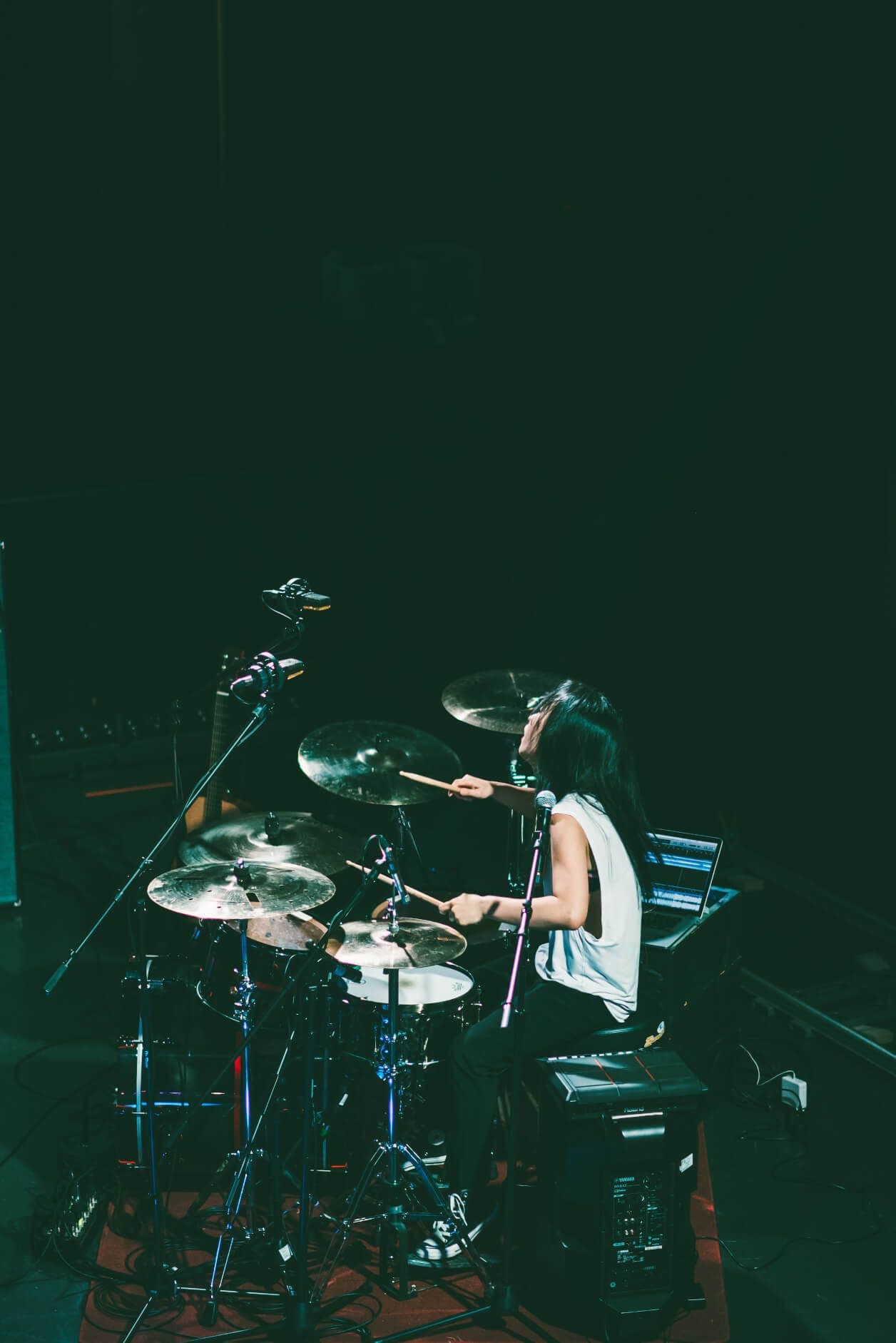 "I think the source of my creativity in music seems to be a coincidence of numerous large and small experiences and the resulting unconsciousness."
When and where were you born and raised?
I was born Seoul, South Korea, in 1991 in the city of Ansan, Gyeonggi.
Apart from music, what studies and jobs do you have or have had in the past?
I studied Fine Arts in university. From childhood to college years, I have loved art. After graduation, I was always a musician until now. Apart from that, I'm also invloved in making album covers, posters, merchandise, and everything about Laybricks. I'd rather call myself an artist than a musician, so to speak.
What are some of your hobbies (obviously apart from music)?
Video games such as PUBG, League of Legends. Recently, I've taken up futsal. I've always liked ball games.
Whose concert that you've attended has been the most memorable to you?
Coldplay. There would be no such performance in the future like that one.
Are you the kind of musician who wants to change the world? How?
To answer this question, I'd refer you to some of the lyrics of our song "Life" which says: "You can change the world if you can change yourself."
"I want to be myself. And I'd rather focus on what I can and want to do than confiding myself in a box."